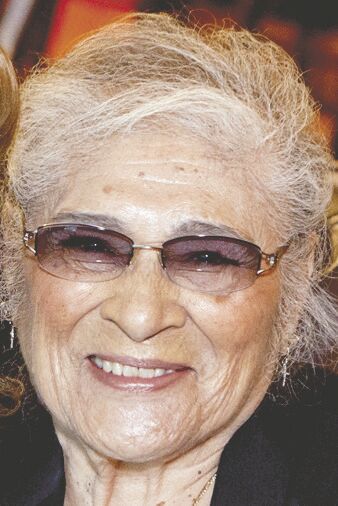 Thelma M. Lopez, of Santa Maria, CA died peacefully at Marian Regional Medical Center on December 31, 2020 at the age of 84. Thelma was born in Los Angeles, California and the oldest of 17. Thelma enjoyed life to the fullest with her family. She loved cooking and baking for her family. Always making sure there was enough to take home. One of her favorite past-times was going to Pismo Beach for fish and chips with clam chowder. She would go twice a year on vacation to her daughter's in San Jose She would enjoy herself lounging by the pool, eating Italian food, steak, or grilled Hamachi cheek. Her favorite adventure would be going and being pampered in Reno, NV. And boy did she enjoy her Alaskan king crab legs and cotton candy. When she was not on vacation, she enjoyed talking with her kids, grandchildren, and great grandchildren. My mother would say "Not because we are her kids, but she was blessed, proud and loved her kids." She had a heart of gold; she would give a helping hand to anyone who needed it. You would know when she liked you, as she would always reference you by "Babe".
Mom we are going to miss your infectious smile, wisdom of life, your unconditional love and MOST OF ALL YOU!!
Thelma is survived by her daughters, Teresa Wilson and Annie Escobedo and son Albert Wilson; 7 grandsons - Reyes, Raymond, Anthony, Albert, Jacob, James, Chad; 1 great grandson - Damien; 3 great granddaughters Reyann, Kiki, Valerie and many nieces and nephews.
Thelma was preceded in death by her parents, Cruz Rivera & Albertina Elias, and son Raymond Gonzales.
Graveside services will be held on Friday, January 8th at 11am.
A Mass and Celebration of Thelma's life will be held at a future time and place.
In lieu of flowers please send donations to California Fire Foundation.
To leave a condolence for the family visit www.dudleyhoffmanmortuary.com
Dudley-Hoffman
Mortuary & Crematory
(805)922-8463
Obituaries Newsletter
Sign up to get the most recent local obituaries delievered to your inbox.