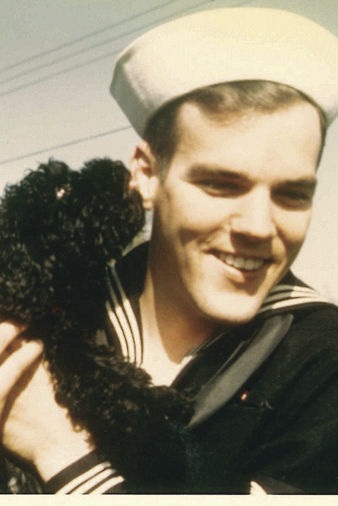 Steve Ramm passed away peacefully on the morning of December 29, 2019. He was 73 years old. As a child he enjoyed traveling with his parents, Bernie and Alta, and sister, Beth. As a teenager he enjoyed sailing with his best friend, Ken. In college he met the love of his life, Liana, and enjoyed cinematography and other artistic outlets. As a young Father he enjoyed riding motorcycles with his son, Josh. As a Father of young adults he enjoyed working alongside his daughter, Katie. In retirement he enjoyed taking in dogs that needed a home.
He was, socially speaking, rough around the edges. But if given the time, one would see that he had a very big heart. Loyal and tender-hearted towards those he loved most. He loved to give, and to give generously. It brought him so much joy. He would do anything for anyone at any time.
He had a brilliant mind! The amount of information he could retain was admirable. And much to his children's dismay in earlier years, he could (and would!) spend hours relaying it to those around him. He was a History buff. He's the only one I know that could help you solve an algebra problem by referring back to the French Indian War. Later in life I marveled at how his seemingly rabbit-trailed lectures always circled back to the original question at hand. He knew exactly what point he was going to make, and took us on an amazing historical timeline leading right to that point.
He was unconventional. He thought outside the box, and was a master of cob jobs! All he needed was a roll of duct tape and some zip ties, and he could fix just about anything. He has an end table in his living room that looks like an old trunk complete with leather binding, making it a challenge to place his over-sized coaster in a convenient spot next to where he sat. Most people would simply purchase a smaller coaster or move it to a less convenient location. Not Steve! He precisely cut it down to size to fit the space where he wanted it to go.
He was loved, and will be missed by many, until we see him again on the other side of eternity.
You have free articles remaining.
Survived by his wife, Liana Ramm; his children, Josh Ramm and Katie Fuller; and their families.
www.dudleyhoffmanmortuary. com