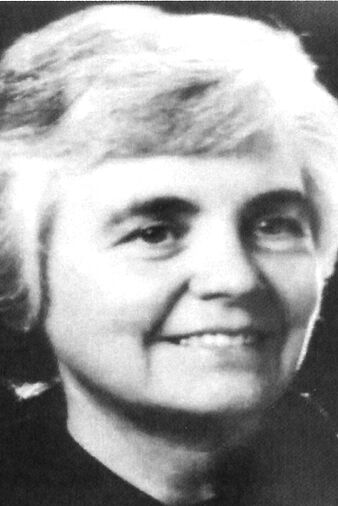 Sister Carole Marie Kelly, OSF, 86, died on November 8, 2020 at Marian Regional Medical Center in Santa Maria, California. Carole was born on November 3, 1934 to Leo M. Kelly and Josephine Caughlin Carole attended Catholic grade and high school in Sacramento, California, where she was taught by the Sisters of St. Francis. After graduation from St. Francis High School, Carole entered the Franciscan community in Sierra Madre, California.
After completing three years in the novitiate, Sister Carole Marie then spent some years as a teacher and administrator. She taught at Holy Angels Grade School in Arcadia, and also at Pius X High School in Downey. Sister then served as an administrator at Bishop Armstrong High School in Sacramento and at Alverno Heights Academy in Sierra Madre.
Sister Carole Marie completed her own education at Immaculate College in Los Angeles and then at Woodbury College in Vermont, where she excelled in languages. She also received a Ph.D. in inmulticultural education from the University of San Francisco. This led her to a position in Spain, where she was the coordinator of languages for the Center for Intercultural Studies for three years. After returning to the USA, Sister Carole Marie continued with this intercultural direction by accepting the position of Director of Bilingual Education for the Hollister School District. After a number of years in this position, Sister Carole Marie began the next period of her lifes work as she became involved in retreat and spiritual direction ministry.
As she came to be more involved in this spiritual journey, Sister Carole Marie also began a number of years when she followed the Franciscan hermitage way. She lived in the Monterey area for a number of years, often living in isolated parts of that area. She was very close to the Camaldomese monks who live in Big Sur country. Sister also became a certified doctor of the ancient Chinese practice of Qi Gong which calls for a type of mindful exercise and various healing techniques.
Sisters health began to fail, and she joined her Franciscan Sisters at Marian Convent in Santa Maria in 2012. There she enjoyed the company of the Sisters and her caregivers, and especially her bird, Pierre. She also enjoyed frequent visits from her grade and high school companion and Sister Franciscan, Sister Marianne Rasmussen.
Sister suffered a major stroke the day before she died. Accompanied by Sister Margaret Keller, Sister Carole Marie was rushed to Marian Medial Center. There, she received the last anointing and died peacefully. This was Sister Carole Maries 65th jubilee year of her religious profession in 1955.
Sister Carole Marie was preceded in death by her parents. She is survived by her loving friends and by her Sisters of St. Francis.
A funeral Mass will be celebrated at 11:00 am on November 20th in the Marian Residence Chapel by invitation only due to Covid-19. Reverend Emiglio Herrera will be the celebrant. Interment will follow in the Santa Maria Cemetery.
Arrangements are in the care of Magner-Maloney Funeral Home and Crematory. Sympathy notes and words of support may be expressed at www.magnermaloney.com.
Magner-Maloney Funeral Home and Crematory
600 East Stowell Road, Santa Maria, CA 93454
Phone: 805-925-2753 Fax: 805-922-4930
To plant a tree

in memory of Carole Kelly

as a living tribute, please visit Tribute Store.
Obituaries Newsletter
Sign up to get the most recent local obituaries delievered to your inbox.