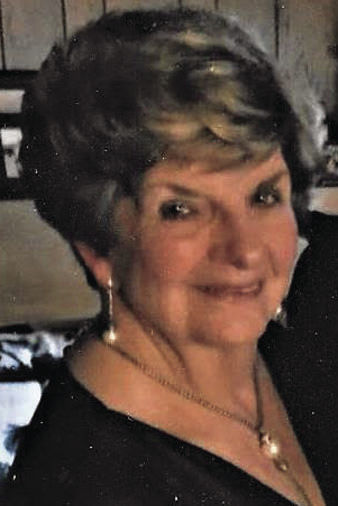 Shirley passed away peacefully at Marian Hospital on January 1, 2020 at 4:00 pm after complications from surgery. Three of her children by her side along with her grandson Travis and her lovely Trinie. She is survived by Steven Niles Jacklin, Dennis Carl Jacklin, Sherry Lynn Jacklin and Stephanie Steinkraus. She has three grandchildren, Travis, Rachelle and Lyndsey and two great grandchildren, Jorden and Kaylin. She is also survived by many nieces and nephews.
She was born in Springville, Utah. Married Niles Jacklin on December 14, 1955, she remarried to Norman Burke on February 14, 2004. Along with Norman they enjoyed camping with the Traveleer's, going to the Elks, cooking and BBQing together along with the combined family and friends. After Norman's passing she went on enjoying life, love and companionship with her wonderful Trinie Martinez who was also by her side up to her passing. Trinie and his family were all another wonderful part of her life.
You have free articles remaining.
When Niles and Shirley married they moved many times to different installations with Boeing Minuteman program finally settling in Santa Maria in 1972 and this became home. While married to Niles she was First Lady at the Elks when Niles was Exalted Ruler. Niles and Shirley were long time members of the Elks Traveleers. She worked at Pappy's for many years and then she created Shirley's Day Care where she became loved by many young ones until her retirement.
Shirley enjoyed life and was a good mother and friend to the people who were in her life. The graveside burial will be at Santa Maria Cemetery (new section) on January 10, 2020 at 10:00 am followed by a light lunch at the Eagles.
There will be a Celebration of Life on February 1, 2020 at 2:00 pm at the Elks. All her friends are welcome to join in the celebration. Tell your favorite memory, sing a song, and enjoy one another as she would like you to do in her memory. There will be a sandwich buffet and the bar will be open to purchase beverages.
To plant a tree in memory of Shirley Burke as a living tribute, please visit Tribute Store.