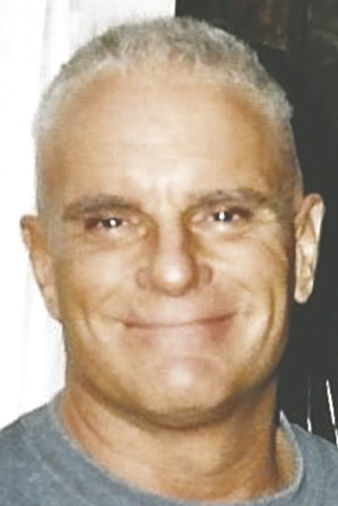 Scott Robert Adams died unexpectedly at his home in Maricopa, Arizona on May 4, 2020. He was preceded in death by his parents Raymond and Cécile Adams of Santa Maria. He is survived by his son Raymond Adams and his fiancé Courtney Crean of Phoenix, Arizona, his sister Joyce Adams of Thousand Oaks, California, his brother Brian Adams of Santa Maria, his niece, Amanda Adams of Midland, Texas and his nephew Jimmy Adams of Santa Maria.
The Adams family moved to Santa Maria in 1966. Scott's father Raymond was in the United States Air Force and was raised in Santa Maria Valley. Upon his retirement Raymond wanted to return to his hometown. Scott attended local schools, Oakley Elementary School, El Camino Junior High School and Santa Maria High School. Scott was born in Hampton, Virginia. The Adams family had the opportunity to live in a variety of places during Raymond's service in the Air Force, Virginia, France, Vermont, Texas and finally California in 1964.
Scott enjoyed the outdoors and loved the Sierra Nevada Mountains in Lake Tahoe where he worked in the food service industry for several years. Upon returning to the Santa Maria Valley he continued working in the food service industry and then in car sales. Scott with his son's mother, Wanda moved to Arizona in the 1990's. Scott continued enjoying his work in sales and with his passion for food and cooking, started a small salsa business called Gavacho Salsa. Scott loved music and used that as a way of expressing himself. He also loved comedy and was a great mimic. He was a die-hard San Francisco 49er fan and a Los Angeles Dodgers fan.
Scott's wishes were to be cremated and to have his ashes spread over the Pacific Ocean that he loved so much and where he had fond memories of spending summer days with his Grandfather Adams, his sister and brother at Gaviota State Beach. His celebration of life will be postponed until the family is able to schedule his burial at sea, due to the pandemic.
One of Scott's favorite songs was À Tout Le Monde by Megadeth which he sang to his son and to others; "À tout le monde(To everyone), À tous mes amis(To all my friends), Je vous aime(I love you all), Je dois partir(I have to leave), These are the last words I'll ever speak, And they will set me free." Be free Scott onto your next journey. We are all connected and all one. Until we meet again.
To plant a tree in memory of Scott Adams as a living tribute, please visit Tribute Store.
Obituaries Newsletter
Sign up to get the most recent local obituaries delievered to your inbox.