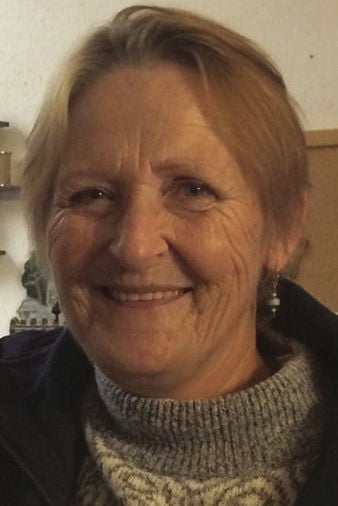 Roberta "Bobbie" Vasquez passed away peacefully on September 21st, with her husband Ruben at her side. Bobbie lived in the San Luis Obispo and Nipomo area for over 50 years, and during that time she was the general manager of Law's Hobby Center as well as the owner of several craft stores. A master crafter and seamstress, Bobbie produced countless pieces including blankets, purses, bags, and wall hangings, many of which are in the homes of numerous family members. Her specialty centered on Dia de Los Muertos, and she sold her amazing art at many festivals. She loved to recount the beautiful Mexican ritual to the youngsters and anyone else who would listen.
You have free articles remaining.
Bobbie also enjoyed gardening, cooking, canning, and pickling, at which she was also highly skilled. With her huge heart she was known to take in friends and family who needed comfort, love, a place to stay, or just a hot home-cooked meal. Bobbie shared the wisdom she gathered from traveling, studying nature, and raising a family with the people important to her, even if it meant handing out some tough love. The hearts she touched truly stretch all over the world.
A loving wife and mother, Bobbie leaves behind her husband of 50 years, Ruben Vasquez, son Jason, and daughter Janelle. She is also survived by her granddaughters Aurora and Abby, sister Jackie, and many in-laws whom she called her sisters and brothers. She will be missed by dozens of nieces, nephews, and cousins. Bobbie was preceded in death by her mother June Montgomery and father Veryl Hartzell.
To plant a tree in memory of Roberta Vasquez as a living tribute, please visit Tribute Store.