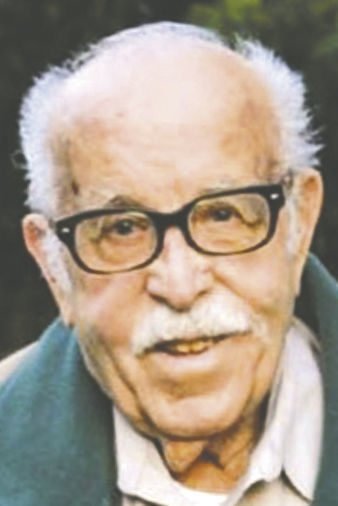 Pedro M. Melero, age 92 of Nipomo, passed away surrounded by his loving wife, children and grandchildren who cared for him with compassion, grace and respect. Our fathers last wish was to pass away in the home that he built 59 years earlier for his family, his wish was honored. His memory will live on in this home, as we have profound memories, joyous celebrations and we will celebrate his love of music that will continue to echo throughout our home.
Pedro also known as "Pete" was born in Los Pascuales, Durango Mexico on June 29, 1927, to parents Pedro Sr. and Manuela Melero. They had 9 surviving children. While in Mexico Pedro Sr. passed away leaving our Dad as the patriarch of his family. During that time our father became a provider, a pillar for his family and cultivated a work ethic that would transcend for years to come. Our fathers mission was to bless his family with the basic essentials of life, in order to simply survive. His love and compassion for his family speaks volumes in his actions, commitment and promises he made to provide a better future for his family.
In 1947, under the first wave of the Bracero Program, Pete was given the opportunity to come to the United States, with dreams to earn $1,000.00 which would sustain his family in Mexico. This experience opened the door to many endless opportunities our father experienced in the United States. In 1950, our father fell in love with Santa Maria. He worked in agriculture in the area and as a dishwasher at Ricks Rancho Restaurant he had the opportunity to meet a worker who asked our father if he had ever worked construction, because they needed a laborer for a day. That conversation paved the way to a wonderful career in construction that would later be a beacon for the Melero family.
Approximately in 1951, Pete went to work for AJ Diani Construction. He quickly caught Mr. Diani's eye for his work ethic. One day of work paved the road to 18 years of service with this company. The Melero family thanks Mr. Diani for seeing potential in our father. We send the Diani family a gratitude of thanks. Through this job our father cultivated a special relationship with Mr. Diani, who would come to sponsor our father in becoming a United States citizen. Our father viewed Mr. Diani as a second father and was so blessed and honored to have known him. Mr. Diani's act of kindness opened the door for our father to sponsor his mother and siblings so that they had the opportunity to come to this country for a better life.
In our father's journey with work he transitioned into a new job and met Larry Cabral at Burke's Construction. Pete became best friends with Larry and latter had the privilege in becoming his God father. Our father held Larry's friendship to heart and throughout the years he shared countless stories about them. It was our father's wish to have Mr. Cabral walk in front of my father's casket in his journey home. A friendship fostered in time, memories that will last a life time. A heartfelt thank you to Mr. Cabral for being a loyal friend and loving our father.
Pete Melero married Lucila Esparza and would have celebrated 66 years of marriage this July. His wife Lucila, lovingly cared for her husband, supported him and stood by his side until his last breath. Our mother will miss her husband, father of her children, but will cherish all the memories they created. Her faith will carry her through this life journey and will sustain her in her time of grief.
Our father called Nipomo his home and was blessed to raise six children; Jumaro, Pete, Sylvia, Diana, Elza and Maria. Our father was a great provider, encouraged his children to excel academically and taught us many life lessons that would carry us through life. Some of those lessons were to always extend a hand to others in need, it's a good day to work and always save money for the unexpected. Those lessons have shaped our lives and made a great impact on how we (his children) live our life today.
Music was a passion for Pete that began as a young child. He carved his first instrument out of a piece of wood that was in the shape of a piccolo. Our father taught himself to play and had a good ear for music. The first instrument he played was a guitar that his uncle Jesus Melero gave him. From the strings of a guitar led to the musical notes of keys on a saxophone. He mastered the saxophone and formed his own band with a horn section and played at the Rose Garden in Pismo Beach for many years and latter playing at the Commercial Hotel in Guadalupe. Through his gift of music, he dedicated his life to God and played at various Catholic Churches during Sunday mass. Our father took pride in his devotion to play the saxophone while serving God. This act of kindness brought much joy to our father. (Psalm 91:11) (Isaiah 41:13). Pete's love of church, music and community lead him to help rebuild the churches in Pascuales and Corrales, Durango Mexico, so that all can gather and worship.
His grandchildren and great grandchildren held a special place in his heart. He loved them dearly and always celebrated their lives and accomplishments by acknowledging their hard work and aspirations.
Pete is survived by his loving wife Lucila Melero, sons Jumaro Melero, Pete and Maria Melero, daughters, Sylvia and Al Torres, Diane and Steve Heckman, Elza and Gary Conklin and Maria Melero. Sister Dora and Tomas Caballero and Lecha Melero. He is proceeded in death by his parents, Pedro and Manuela Melero, brother Rafael Melero, sisters Teresa Melero, Isabel Alonzo, Lupe Roten, Lucy Rodriguez and Margret Pelayo.
"Until we meet again rejoice in the arms of our lord."
A celebration of life will be held at a later date.
To plant a tree in memory of Pedro Melero as a living tribute, please visit Tribute Store.
Obituaries Newsletter
Sign up to get the most recent local obituaries delievered to your inbox.