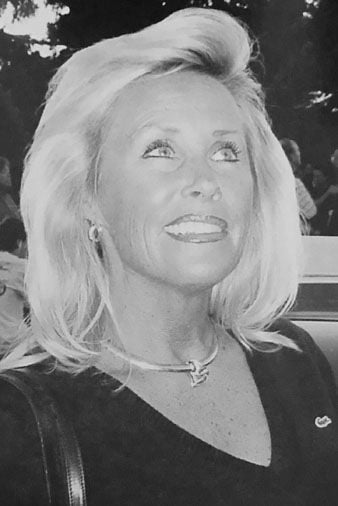 Marilyn Moore, age 68, passed away peacefully, Jan 8th at home with her family by her side. She was born on December 19th, 1951 in Seattle Washington to parents Hank and Muriel Fatch. Marilyn was a 1970 graduate of Newport High School (Washington State). She also attended the Airport Circle School, Lakeview Jr High School and Righetti High School in Santa Maria. She furthered her education at Hancock College Santa Maria, received her B.S. Degree from Cal Poly San Luis Obispo and her Masters from Grand Canyon University in Arizona.
Marilyn taught for 37 years in the Santa Maria Bonita School District and was a very respected and admired teacher. She spent many of those years at Miller St. School. Marilyn touched and influenced a countless number of people throughout her personal life and professional career. She spent her life putting herself second to the needs of others. She was as gracious in her battle with cancer as she was during her entire life, always smiling always positive, always a kind word to share. To know Marilyn was to know-love she always was light in spirit, spreading her cheerful laugh, and chose to live her life in positivity.
Marilyn enjoyed entertaining, gardening and family gatherings. She loved her special shelties Charley and Laddie and above all God and her family.
Marilyn also loved to travel. Her family vacations to Orcas Island, tropical Islands and many trips to Ireland were among her favorites. Marilyn also enjoyed going to concerts, plays and Seattle Seahawk football games with her family.
Marilyn leaves behind her loving husband of 41 years, Doak and daughters, Katie Rodrigues (Jason) and Courtney Stearns (Nic). She is also survived by her sister Barbara Zarling and brother Bob Fatch (Kim) as well as John, Jeff and James Zarling, and Casey and Connor Fatch. She is also survived by cousins Pete Challman, Gretchen Hutchinson, and Scott Challman.
In honoring Marilyn's wishes, there will not be a public service. The family would like to thank her many friends and colleagues for keeping her in their thoughts and prayers.
You have free articles remaining.
The family would also like to thank Marian Hospice, Dr Jeffrey Wu, Dr Ayrons, Dr Rocco, Dr Sweeney and Caring Hands for their amazing care and professionalism. A special heartfelt thanks to Dr. Gordon Li of Stanford and to Joti, who was a guiding. angel on Marilyn's shoulder for the entire journey.
In lieu of flowers and because of Marilyn's love for animals, please feel free to send a donation in Marilyn's name to Operation Rescue c/o The Polished Pet 3850 S Hwy 101 Santa Maria Calif 93455.
To plant a tree in memory of Marilyn Moore as a living tribute, please visit Tribute Store.