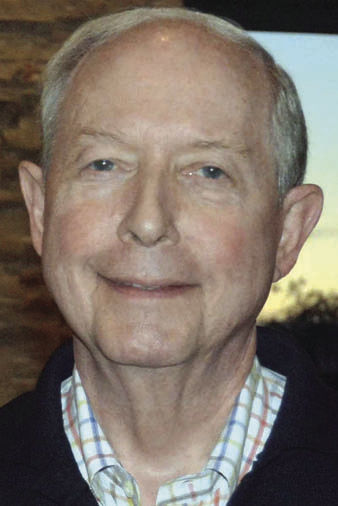 As the name, Fred, signifies in Danish, he is finally at "peace" after a battle with Congestive Heart Failure at the age of 80. After several visits to the hospital in 2019, he knew he reached the final stages of life and wanted very much to spend it back home with his family. His wish came true when he was united with family, friends and his beloved cats and dogs. Fred Roman Sanders, content and comfortable, gently passed midmorning in his home in Santa Maria, CA on Christmas Eve Day, December 24, 2019.
A celebration of life will be held at the family's home on Sunday, January 19, 2020 from 1:00 p.m. to 4:00 p.m.
Fred was born July 1, 1939 in Hicksville, NY. He was the first born to Jenette Carylene and Roman Joseph Szumigala, and from the start, loved music, art and fashion. After graduating Hempstead High School, he continued on to receive a degree at Brown University where his passionate hobby for music and dance took hold with his involvement in the university's plays. This love carried on after college when he became an English teacher at Hicksville High School and choreographed plays like West Side Story and Bye Bye Birdie.
Growing up he was very connected to the Cathedral of the Incarnation, the Episcopal church in Garden City, NY. He loved to sing as an altar boy, and later became an usher and during that time developed a close bond of friendship with the Dean that mentored him throughout his life.
He later moved to Oahu, Hawaii where he soon took the responsibility as the General Manager of the Liberty House stores. That's where he met the love of his life, Judith Radford. On May 17, 1980, they had a beautiful Hawaiian wedding and soon moved to Santa Maria, CA. They went to work for her parents, George and Phyllis Radford to help run the solar manufacturing business, Radco Products.
Fred quickly became involved in serving the community and joined the Rotary Club of Santa Maria, serving as president from 1999 to 2000. He was an active member of St. Peter's Episcopal Church and full-heartedly supported many local charities including PCPA, the Santa Maria Valley Humane Society and The Santa Maria Philharmonic.
In 1989, Fred and Judy were blessed with a daughter, Caitlyn, and they were all inseparable. Fred was always involved in her ballet training, recitals and education.
You have free articles remaining.
Fred is survived by his wife, Judy Sanders, daughter, Caitlyn Sanders Baker and son-in-law, Jared Baker, his sister, Jenette Szumigala and husband, Lenny Campanella.
Fred was preceded in death by his parents, Jenette and Roman Szumigala, brother, Stanley Szumigala, father and mother-in-law, George and Phyllis Radford.
In lieu of flowers, contributions may be made to the Alzheimer's Association.