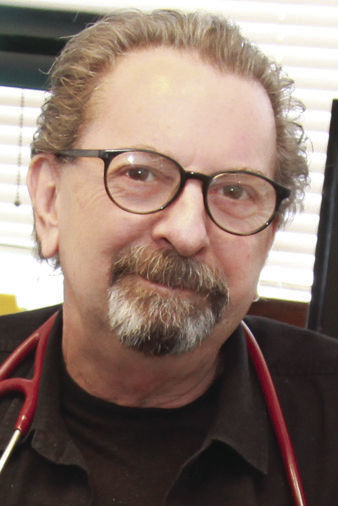 Dr. William Barnhart Van Valin II (affectionately known by all as Barney), the 3rd child of Dr. William B. and Pauli Van Valin, was born at Cottage Hospital in Santa Barbara on July 25th, 1952. He left us peacefully January 4th, 2020. Barney had a happy childhood living in the Solvang family home on Old Mill Road. Barney and his siblings spent an active childhood in the back field, the creek, the river, Duff's field and Alisal. After starting school at Solvang Elementary, and graduating from Dunn in 1970 he attended Greenville college in Illinois. He then moved into a local family residence in Guadalajara, Mexico, where he learned local culture while also becoming fluent in Spanish. During this time Barney attended medical school at Universidad Autonoma de Guadalajara. At that time, he was also the only American player on the Mexican National Football Team, which placed 3rd in the World Cup playoffs that year.
Barney started his internship at Scripps Memorial Hospital and completed residencies in family practice at LaGrange, Illinois and Rush Presbyterian-St. Luke's Medical Center, Chicago and also spent many years working in urgent care facilities throughout Illinois. Barney returned to the Central Coast where he has been a much loved, and highly respected, local family practice physician since 1994.
You have free articles remaining.
Barney was a passionate and accomplished singer, songwriter and performer. He was a well-known and admired member of the community he loved where he tended, beyond the daily demands of medical practice, to those less fortunate, without disclosure, spectacle or fanfare. Barney was also a good humored, light hearted, fun loving gentle man drawn to pranks from time to time.
Barney's greatest passion was for his children: Pauline, Bianca, Mason, Robyn and his grandchild Wolf and all that they accomplished. And for the siblings which survive him: Pamela Brownlee, Judge Tim Van Valin and Jewely Van Valin.
A Celebration of Life will be held at the Crossroads Church at 236 La Lata in Buellton on Saturday January 25, 2020 at 11:00 which will also be in Spanish, followed by a potluck reception. All are welcome to bring and share your favorite dish and stories. Cards and well-wishes can be sent to P.O.Box 199, Solvang, CA. 93464.
To plant a tree in memory of William Van Valin, II as a living tribute, please visit Tribute Store.