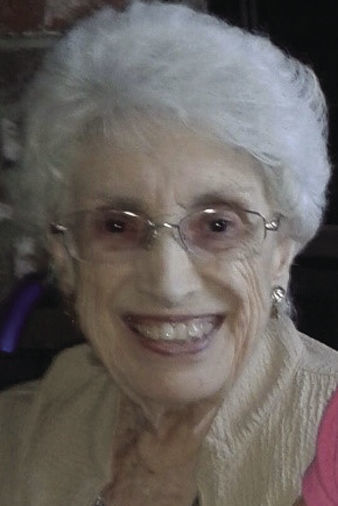 Dorothy E. Benford passed away peacefully surrounded by her family on August 1, 2019.
Dorothy was born June 12, 1925 in San Luis Obispo, California. She graduated from Santa Maria High School and attended Hancock College. She married the love of her life, George, in 1947at St. Mary's Catholic Church. They moved to Ogden, Utah in 1957 and after George's retirement in 1983, moved back to Santa Maria. Dorothy was a volunteer and docent at the Santa Maria Valley Historical Society, a supporter of PCPA and the Museum of Flight. She was an active member and past president of the Minerva Club. She and George were both involved in the Santa Maria Seniors Club and traveled extensively.
In 1996, Dorothy received the Athena Award for outstanding leadership and contributions to the community. In 2005, she was named Hospitality Volunteer of the Year by the Santa Maria Valley Chamber of Commerce. She was well known in the area for her presentations on local history.
Dorothy was preceded in death last year by George, her husband of 70 years and one daughter Julie Anne Webb. Survivors are her children, Marsha Short, Lewisville, Texas; George S. (Sabra) Benford, III, Perry, Utah; Terri (Steve) Taylor, West Haven, Utah; Paula (Jim) Elkins, Santa Maria, California; Kathy LeDoux, Santa Maria, California, 18 grandchildren, 39 great grandchildren, and numerous nieces and nephews.
You have free articles remaining.
A Memorial Service will be held Thursday, August 8, at 2:00 pm at Dudley Hoffman Mortuary.