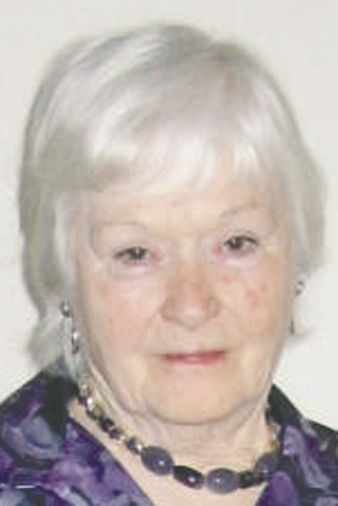 On Tuesday, January 21, 2020, Donna Mae Neilson (Burt) went peacefully home to the Lord after knowing that all seven of her children were there with her. Donna was born in Salt Lake City, UT on May 1, 1932 to Leroy and Lucille Burt. She moved to Boulder City, NV where her father, Leroy, worked on the Boulder (Hoover) Dam.
Donna attended school in Boulder City and graduated from Boulder City High School in 1950. She served as both Assistant Editor and Editor of the school newspaper "Pebbles", Pep Club, Masquer's, Cheerleader and Flag Twirler. Her primary focus was art and she eventually became very active in the art world making several portraits for people and even a mural on the inside wall of a restaurant as well as winning several ribbons for her oil paintings. She was also a judge at several art events. Her hobbies included crocheting, knitting, painting, and caring for her pets. She also loved to sing and her melodious voice is something her children hold close to their hearts.
Donna married Mark Harland and had her first child, Lu Royce. The marriage did not last and the two divorced. Donna was working as a Secretary at Titanium Metals in Henderson, NV when she met Charles "Les" Friedmann. They began dating and were married. Together Donna and Les had 6 children. They moved to North Edwards, CA in 1958 and ended up moving to Granada Hills, CA in 1968 when Les was offered a position in the Los Angeles area.
After Les passed away in 1976, Donna did one of the bravest things a single mother could do and moved back to Boulder City with 4 of her children all under the age of 15. Her parents were thrilled to have their eldest daughter close to them again.
While living in Boulder City, Donna remarried and moved to Orcutt, CA. She became a loving mom to her stepson, James Joseph Waddell, who has remained a part of the family and visited Donna often.
In 2007, Donna was reunited with her high school sweetheart, Frederick Neilson, shortly after going through a sextuple bypass. Their daily phone calls brought them back together and soon Fred moved to California to be with the love of his life. They married on April 28, 2008 and were very happy being together once again.
Donna was an animal lover and became known as the "Turtle Lady of Santa Maria". She had quite the collection of turtles and tortoises along with a unique variety of pets that found their way to her. She had goats, chickens, a ferret, a mini horse, a mini donkey, snakes, lizards, geckos, a hedgehog, dogs, cats, fish and birds. It was never a surprise to see a new critter at their home. Several grade school classes visited their home to learn about the turtles and tortoises and the children always left with big smiles on their faces.
Donna is survived by her husband, Fredrick Neilson, sister Glenda Abercrombie, daughter Lu Royce, son Frank Friedmann (Janet), daughter Jean Rittenberg (Rick), son Phillip Friedmann (Yanti), daughter Elena Morelos (Rick), daughter Libby Walling (Bob/Wayne DeLangie d 2009), daughter Patrice Parsons (Billy), and son Joe Waddell (Lauren) and the blessing of many grandchildren and great grandchildren. She was preceded in death by her parents Leroy and Lucille.
To honor Donna's wishes, her family is foregoing a memorial service; however, they are planning a private Celebration of Life for their mother in the near future.
To plant a tree in memory of Donna Neilson as a living tribute, please visit Tribute Store.
Obituaries Newsletter
Sign up to get the most recent local obituaries delievered to your inbox.