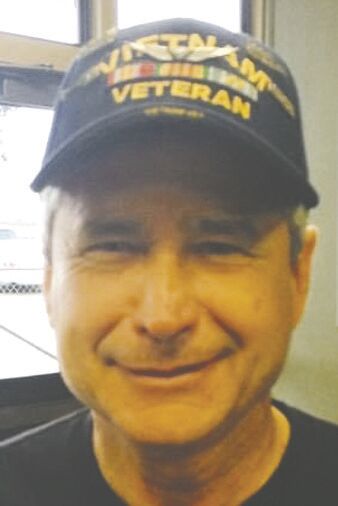 Donald Gene Kurtze passed away on November 6, 2020, at the age of 68 years.
Don was born in Denver, Colorado on June 10, 1952. After several moves his family settled in the Santa Maria Valley, where he graduated from Righetti High School in 1970. Don proudly served in the United States Army from June 1971 to August 1973, serving in the Vietnam War in 1971 and 1972. He enlisted as a helicopter mechanic and also worked as a helicopter door gunner. Don was very proud to have served his country. Don returned to Santa Maria in 1973. He attended Allan Hancock College where he earned an Associate Degree in business. He worked for many years as a Carpenter. He then worked in the aerospace industry, working for Boeing and United Launch Alliance for the past 24 years often traveling between Vandenberg Air Force Base, CA and Cape Canaveral, FL assisting with numerous rocket launches. In addition, he was trained and worked as a Master Locksmith for ULA. Don loved living life. Many things brought him joy, and he could always be found with a smile and warm greeting for his friends and neighbors. Don never met a stranger, and there wasnt a person or creature that he would not stop to help. He was committed to donating blood, as he had a rare blood type that was often needed for saving premature babies. He loved animals, fishing, bird watching, bottle hunting, target shooting, hiking, and spending time with friends and family. Don loved his family more than anything. He was dedicated to his wife and children, which was apparent through his hard work and sacrifices, as well as the adventures and love for life he shared with them. Of all the titles and roles he's held, the title of Grampy to his grandchildren is the role he cherished the most.
Don is survived by his Wife of 44 years, Carol; Daughters, Erin Biber (Tom) and Leah Smith (Jay); Grandchildren: William Daye, Gabrielle Biber, Kamryn Biber, Lincoln Smith, Olivia Biber, and Laney Smith; Siblings: Catherine Bell, Beda Kurtze, David Kurtze (Cheryl) & Linda Stanton; Stepmother, Louise Kurtze and her children: Randy, Tina, Lance, and Scott Hunter.
He was preceded in death by his mother, Doris M. Kurtze; father, Donald E. Kurtze; and sister, Wilda Burginger.
A private military honors interment ceremony will be held for his immediate family. A celebration of Don's life will be held in the Spring of 2021 where all who loved him can come together to honor him. Memorial donations in memory of Don can be made to the Good Samaritan Emergency Shelter, Tri-counties Blood Bank, or any Veterans Organization.
Arrangements Have Been Entrusted to the Care of
Lori Family Mortuary
Santa Maria, CA
(805) 922-5880
To plant a tree

in memory of Donald Kurtze

as a living tribute, please visit Tribute Store.
Obituaries Newsletter
Sign up to get the most recent local obituaries delievered to your inbox.