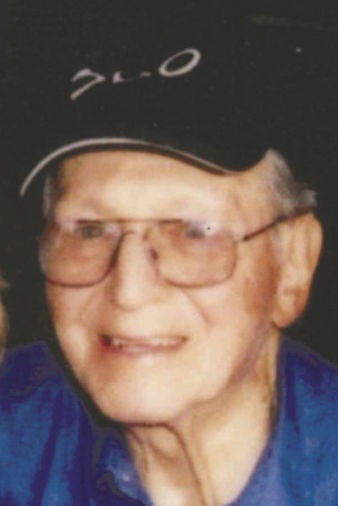 Donald David Fern, (Don) 93, of Santa Maria, California passed away peacefully on Saturday morning August 10, 2019. Don was born on July 12, 1926, in New York City, New York.
He was preceded in death by his brother, John, as well as his first wife, Naomi, and two of her children, David and Judy; and by Beverly, his second wife of 35 years. He is survived by Naomi's daughter, Nicki Wyrick and Beverly's daughter, Tammy Estes (Robert), and seven grandchildren; Heather Willis, Todd Wyrick, Nick Estes (Kelli), David Estes(Kristin), Courtney Estes, Victoria Estes, and Violet Estes.
At the tender age of 17, Don enlisted in the Navy and went on to serve the United States in World War II up until the war's end. After the war, he returned to the United States and moved to Los Angeles, California where he worked as a County sheriff. He then moved to Santa Maria California to open the A-OK furniture store in the 1960s. In 1985 he retired from his business, but he remained an active member of the community as an auctioneer and an appraiser of antiques and personal property for many years.
Don also had a beautiful singing voice, and he loved to perform and entertain for the local area. For 10 years he organized a variety of performers and participated in a musical entertainment show at the Radisson Hotel in Santa Maria. This show featured the legendary Jane Russell and a variety of musical talents playing music of the swinging 40's era and beyond. He also enjoyed performing at the Central Coast Follies at the Clark Center in Arroyo Grande. Additionally, he loved singing and entertaining at countless events and venues such as assisted living centers and at private parties where many were fortunate to hear him entertain.
Don was also a dedicated Elks Club member for 60 years, and he took true delight in participating in their activities and giving service to the community. His 93rd birthday was happily spent at the Elks Club "Cook Your Own" Friday night dinner where he always enjoyed spending time with his family and loved ones.
A celebration of life will be held on Sunday, September 22, 2019, at 2:00 PM at the Elks Lodge in Santa Maria California. For those wishing to attend please RSVP to Tammy (call/text/email) at 805-459-2799 or tamster4@gmail.com by September 16th.
Although flowers are welcome, contributions may be made to the Humane Society as Don was an avid animal lover.
To plant a tree in memory of Donald Fern as a living tribute, please visit Tribute Store.
Obituaries Newsletter
Sign up to get the most recent local obituaries delievered to your inbox.