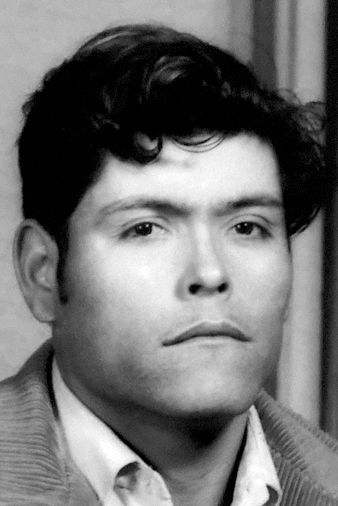 Con gran tristeza en nuestro corazón, informamos que Abundio Hernandez de Guadalupe, CA falleció el 2 de julio del 2020 a la edad de 75 años. Nació el 11 de Julio de 1944 en Jalisco. Fue el tercer hijo de Pablo Hernandez y Juana Esparza .
Desde muy joven siempre puso a su familia primero. Junto a su hermana, ayudó a su madre a criar a sus hermanas más pequeñas. Un hombre muy trabajador, responsable, y de mucha fe. Cuando la familia se mudo a Tijuana B.C., él, con la ayuda de sus hermanas, logró construir una pequeña pero hermosa casita para su madre.
En 1969, conoció al amor de su vida, Lucila Ornelas. Su noviazgo fue corto y empezaron una familia. Muy pronto fueron bendecidos con su primer bebe. Convertirse en padre fue una gran dicha para él, hasta el día que falleció. Su esposa y sus hijos siempre fueron su gran tesoro. El continuo trabajando en diferentes oficios, en construcción de casas y hasta de policía. Nunca le importo cuantas horas o días a la semana trabajaba con tal de que sus hijos tuvieran lo necesario. En 1979, tomó la difícil decisión de venir a trabajar en Santa Maria, CA, ya que sus hijos tuvieron que quedarse en Tijuana. Pues solo él y su esposa emigraron y fue un tiempo muy difícil porque extrañaban a sus hijos. Iban con frecuencia a ver los. Cada vez era más difícil dejarlos. Empezaron a trabajar mas y mas para juntar dinero para traer a sus hijos. Finalmente, lograron juntar el dinero y trajeron a sus 5 hijos. El era feliz viendo como sus hijos comenzaban a desarrollarse y a hablar inglés. Al transcurso del tiempo la familia siguió creciendo, tuvieron a una niña.
En 1985, mudo a su esposa y 6 hijos a la pequeña ciudad de Guadalupe. A la casa que él y su esposa ayudaron a construir, después de haber trabajado en el campo largas horas a la semana. Un sueño mas complido; el poder tener una casa con una yarda enorme, donde sus hijos podrían crecer. El siguió trabajando sin cesar para sus hijos, pero siempre haciendo tiempo para llevar a sus hijos a pasear. El domingo fue dedicado a llevarlos a misa y después a comer o al remate. Con frecuencia los llevaba a Tijuana, a ver a su madre, hermanas, sobrinos/as, a comer los deliciosos tacos. En esos paseos cortos o largos, le fascinaba contar historias. Después de que se mudaron a su nueva casa, tuvieron dos más hijos. En total, el tuvo la dicha de ser padre de 6 hijas y 2 hijos. Disfruto ver a sus hijos crecer y a varios casarse y convertirse en padres. Convertirse en abuelito y bisabuelo fue un punto culminante de su vida.
El siempre fue un apoyo, una guía y un ejemplo de una vida intachable, colmada de sentido, responsabilidad y amor. Un gran ser humano, hijo ejemplar, buen hermano, inolvidable esposo, extraordinario papá, abuelo excepcional, bisabuelo superior, tío amoroso, y gran amigo.
Siempre lo llevaremos en nuestro corazón,
Esposa- Lucila Hernandez.
Hijos- Martina Ornelas, Claudia Roman, Beatriz Landa, Maria (Matt) Hernandez, Jose (Karina) Hernandez, Violet & Jason Zickuhr, Yajaira Hernandez y Eddie Hernandez.
Nietos- Ricardo & Jessica Contreras, Darick Roman, Laura Contreras, Lindsey Zickuhr, Zach Hunstad, Jesus Hernandez, Braden Zickuhr, Andrew Zickuhr, Jonathan Hunstad, Jackie Landa, Annalie Hernandez, Liliana Zickuhr, Benjamin Hernandez, y Lucy Zickuhr.
Biznieta- Emma Contreras
Debido a la pandemia de coronavirus el servicio funeral sera en privado.
Services Have Been Entrusted to the Care of
Lori Family Mortuary
Santa Maria, CA
(805) 922-5880
To plant a tree

in memory of Abundio Hernandez

as a living tribute, please visit Tribute Store.
Obituaries Newsletter
Sign up to get the most recent local obituaries delievered to your inbox.