Here are few quick reads to help get your health, finances and family in order.
Whether you're seeking sun and a sea breeze or a Ferris wheel and Midway games, put a historic pier at the center of your family travel plan. …
Legendary blues guitarist, vocalist and five-time Grammy Award winner and Blues Hall of Fame inductee Robert Cray, is set to perform for the f…
Dear EarthTalk: Why are environmentalists so scared of Donald Trump winning a second term? — Jay W., Modesto, Calif.
Judith Dale discusses the two major events in the 1920s that set the groundwork for what the city of Buellton is today.
In Santa Barbara County (SBC) wine country, there are always wine events happening monthly that are educational, delicious, and loads of fun. …
ACEHUCHE, Spain (AP) — Spain has a rich tradition of colorful, and sometimes bizarre, festivals.
Jan. 25 is National Irish Coffee Day. The drink is traditionally made with coffee, Irish whiskey, sugar, and heavy whipping cream. But why not…
Jan. 24 is Beer Can Appreciation Day. To celebrate, here's a look at the 30 best-looking beer cans in America.
Los Alamos sets up for the 14th annual Mushroom Festival, slated for the weekend of Friday, Jan. 24 through Sunday, Jan. 26.
For many of us, January is all about giving things up: Maybe we're going to stop eating meat and embrace a plant-based diet. Or we're ready to…
Like many plants, onions have defenses to ward off creatures that may want to eat them. Their secret weapon is a kind of natural tear gas.
The Guinness Book of World Records declared Waco, Texas, as the home to the world's largest Snickers bar, weighing in at more than 4,700 pounds.
January 25 roundup of great finds online.
Did you vow to cook at home more often in 2020? Or perhaps to cook more healthfully and sustainably? The first step is stocking your kitchen w…
Dr. Heather Schneider will present a public lecture about rare plants of Santa Barbara County on Wednesday, Feb. 19, at 7 p.m. in Los Olivos. 
You spent the holidays binging on HGTV, and now visions of shiplap accent walls and freestanding soaking tubs are dancing through your head. D…
You can also say goodbye to your scummy hair drain snake nightmares. 🚿
Citrus are now in season. Many can linger on their trees for months. Some continue to ripen sporadically through they year. Others are a limit…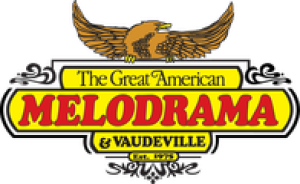 The Great American Melodrama & Vaudeville

Santa Maria Valley Discovery Museum