The old Zen proverb goes, "When the student is ready, the teacher will appear," but few realize that this also applies to the teacher.
Alison Nikitopoulos, an English teacher of five years at Midland School, was recently selected by the National Endowment for the Humanities (NEH) for the federal agency's Summer Scholar program. The program selects teachers from across the country to attend a variety of academic programs through partnered educational and cultural institutions.
Chosen from a national applicant pool, Nikitopoulos learned that she was invited to attend the prestigious program this summer in New York City, making her a summer school student.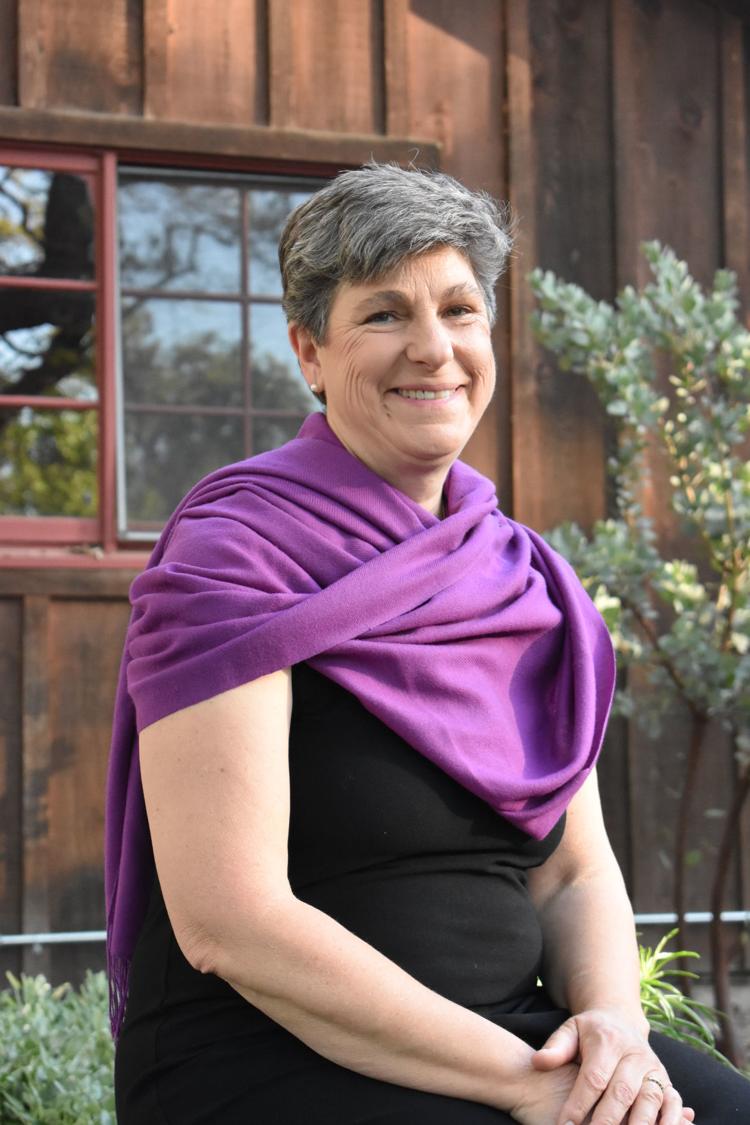 But to that she says, "I'm always looking for something to do over the summer because it's easy to fall into a lazy read-all-day way of life. I just really love learning."
According to the literary professor who molds young minds to appreciate Shakespeare's work at Midland, NEH only allowed applicants to apply for two of 32 seminars and institutes through the Summer Scholar program. 
So naturally, Nikitopoulos' first choice, "Teaching Shakespeare's Plays through Scholarship and Performance," was also the program for which she was selected.
The two-week program in late July will be held at the Theatre for a New Audience, a nonprofit theater in downtown Brooklyn focused on producing Shakespeare and other classic dramas.
The 25 teachers selected to participate in the program will each receive a $2,100 stipend to cover their travel, study and living expenses.
Philosophizing "to be or not to be" and teaching English was not Nikitopoulos' initial career plan.
Before arriving in the Valley, the doctor of musicology at Princeton found her double calling while teaching music appreciation to large classes of students at Louisiana State University, the alma mater where she also received her master's in vocal performance.
She recalls students being eager to get their general education out of the way, but realized something important while grading papers.
"English composition was severely lacking. I wanted to do something about it," Nikitopoulos said.
Suddenly she found herself no longer just a music teacher, but a teacher of English as well.
Revisiting the British classics like "Canterbury Tales," "Pride and Prejudice" and Shakespeare, a world of possibility began to emerge.
You have free articles remaining.
Now at Midland, Nikitopoulos is wearing several hats: music director, English teacher for both ninth and 12th grade, world studies literature and music 101 teacher.
And she says she is loving it.
The energetic instructor juggles subject matter and classes, and with each aims to engage her students.
"Music wakes kids up," Nikitopoulos said matter-of-factly, before making a hard transition to the least likely to be appreciated: Shakespeare. 
"I think it's important to look at Shakespeare through a historical lens to understand where he was coming from, given that particular time and place, and the rules of those days," she explains.
She further adds, that comparing the old Elizabethan works to modern times gives kids a sense of understanding. And getting students out of their chairs as much as possible, to act out scenes from whichever play they are reading, adds an extra measure of excitement.
"Every year we have a different theme. This year is Women's World. We have been studying the lives of women in Shakespeare's day," she said.
"Important questions like "How much economic power did they have? How much political power did they have? What were relationships like back then? What were the marriage customs?" And once you see what it was like in Shakespeare's day, then you see what it's like today. Kids are amazed when they learn people actually got married at 13 or 14," she said.
Nikitopoulos says she wins incoming freshmen over with literary fun.
"In order to appreciate today's literature you need to have a little bit of background of Shakespeare and the Bible, but honestly that's just not enough," Nikitopoulos admits.
Despite the accessibility of information via Google, she holds true that when you reach into literature and look for the relevancy it provides in today's world, students will better understand the past, and appreciate the present.
She says that although teaching English can be both challenging and easy -- depending on who you have in the room -- "it's not like I teach physics."