Brad Memberto died Sunday. 
Now, Brad would let me have it if I called him a sports writer. Or, at the very least, he'd politely remind me that he's much more than a sports writer, though he covered the Lompoc Valley sports beat at the Santa Maria Times and Lompoc Record for 10 years.
Brad was a guy who enjoyed life; namely people, music, movies, food and sports.
His knowledge of baseball and the Dodgers was unsurpassed. Brad knew just about all the Dodgers and adored Vin Scully. Heck, he knew more about my favorite team (the evil Yankees) than I did.
Brad was also a terrific sports announcer with a powerful voice. Him and his pal Irv Kiger formed a formidable pairing in the broadcast booth.  
He just loved sports.
When he wasn't talking sports, Brad loved talking about food and would even have me bring him back Popeye's when I'd travel down to LA to cover a game. (This was before Santa Maria's Popeye's opened).
He made sure to stop at Tommy's Burger or make a detour to Bob's Big Boy when traveling. The sports staff spent more than a few nights talking about our favorite fast food joints with Brad.
Brad's knowledge of music was also impressive. He had a solid album collection. He reviewed plays and movies (always rating them on his Brad-O-Meter) when he wasn't writing about sports. 
What I remember most about Brad, though, was his love for people (especially his mom). The coaches and players he covered weren't just coaches and players to Brad. They were people. They were friends. And they always had a good story to tell.
So, in honor of Brad, we've collected some of our favorite stories that Brad wrote about some of his favorite people. 
How many 'sports writers' have had taco eating contests vs. cheerleaders of the schools he covered? I don't know of one besides Brad. 

Brad was a two-taco favorite and lost, though he handled it well.
Of all the athletes Brad covered, I think Danny Duffy was his favorite. Brad followed Duffy from his days at Cabrillo High all the way to winning a World Series with the Royals. 
Brad would keep an eye on all of Danny's starts and every twist and turn of his career.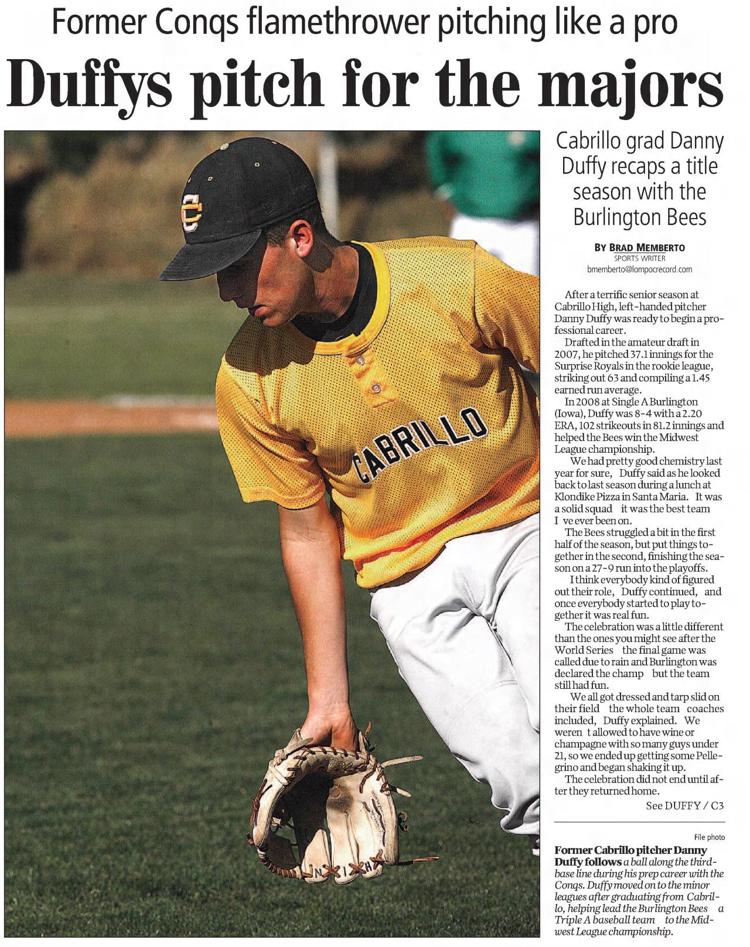 If you were thinking about doing a story on Danny Duffy, you had to check in with Brad first. 
One of Brad's favorite teams to cover was Lompoc High football. I remember I got hired here a little after Andrew Jones took over the LHS football program. Brad thought that was just the greatest move Lompoc High ever made.
He was right. 
Jones' Braves captured a CIF title in his first season back at Huyck Stadium in a thrilling win over South Torrance.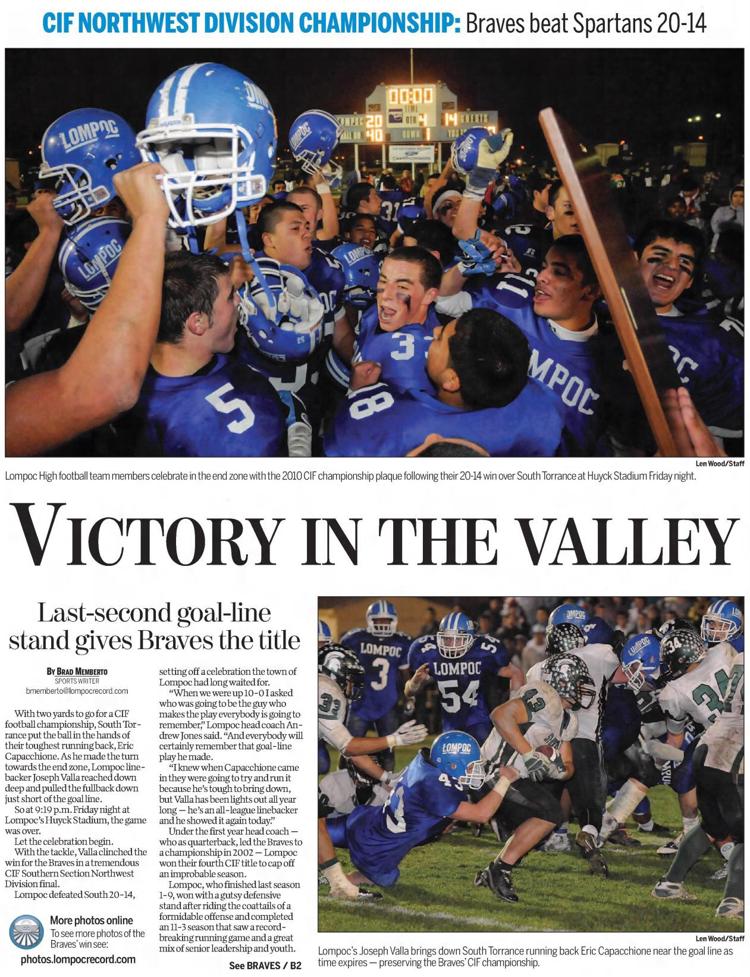 All winter Brad talked about Joe Valla and his game-saving tackle on the goal line. He was delighted to cover the Braves' return to prominence and he did a great job doing it, too. 
Of course Lompoc won another CIF title the next year. Brad was there to cover it all.
When I first started working here in the summer of 2010, Brad had been out of town the couple weeks prior. He went to Surprise, Arizona, to cover a pair of Babe Ruth teams playing there. It also allowed him to visit his brother and family near Phoenix at the same time. 
Brad liked to travel. He'd go to Surprise for Royals spring training to see Duffy and visit his family. He also spent a lot of time in St. Louis and Chicago before he came to Santa Maria. He grew up in Reseda.

Again, Brad was more than just a sports writer. 
The Bradoman was a well-rounded individual. He was cultured. Yes. He could write about baseball, football and basketball, and even sometimes begrudgingly agree to cover swimming and track.
But he also liked reviewing plays and movies. Whether it was something modern, like Shrek, or a classic like Pride and Prejudice. 
Here are a few more articles and columns from Brad Memberto's time with us, you can also click through the photo carousel at the top to see more headlines and stories.
Or, you can always read any of his stories in our online archives, here.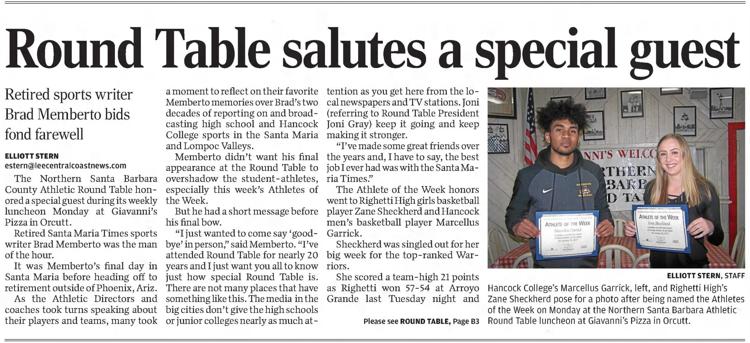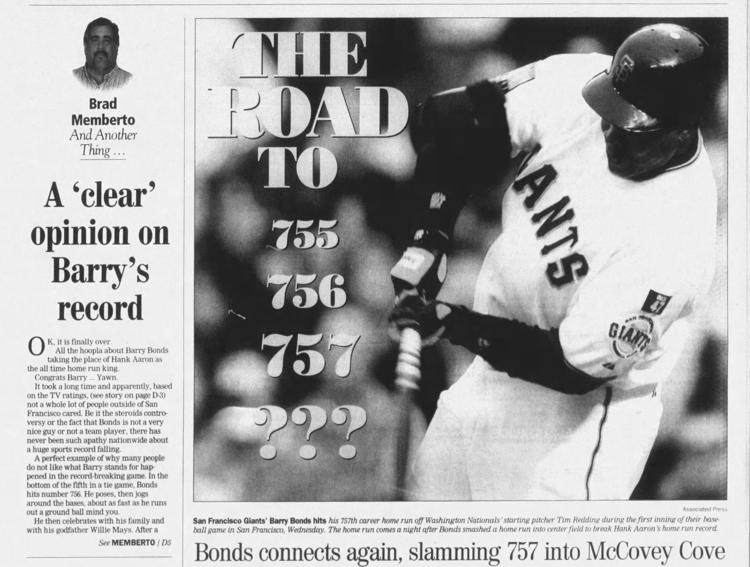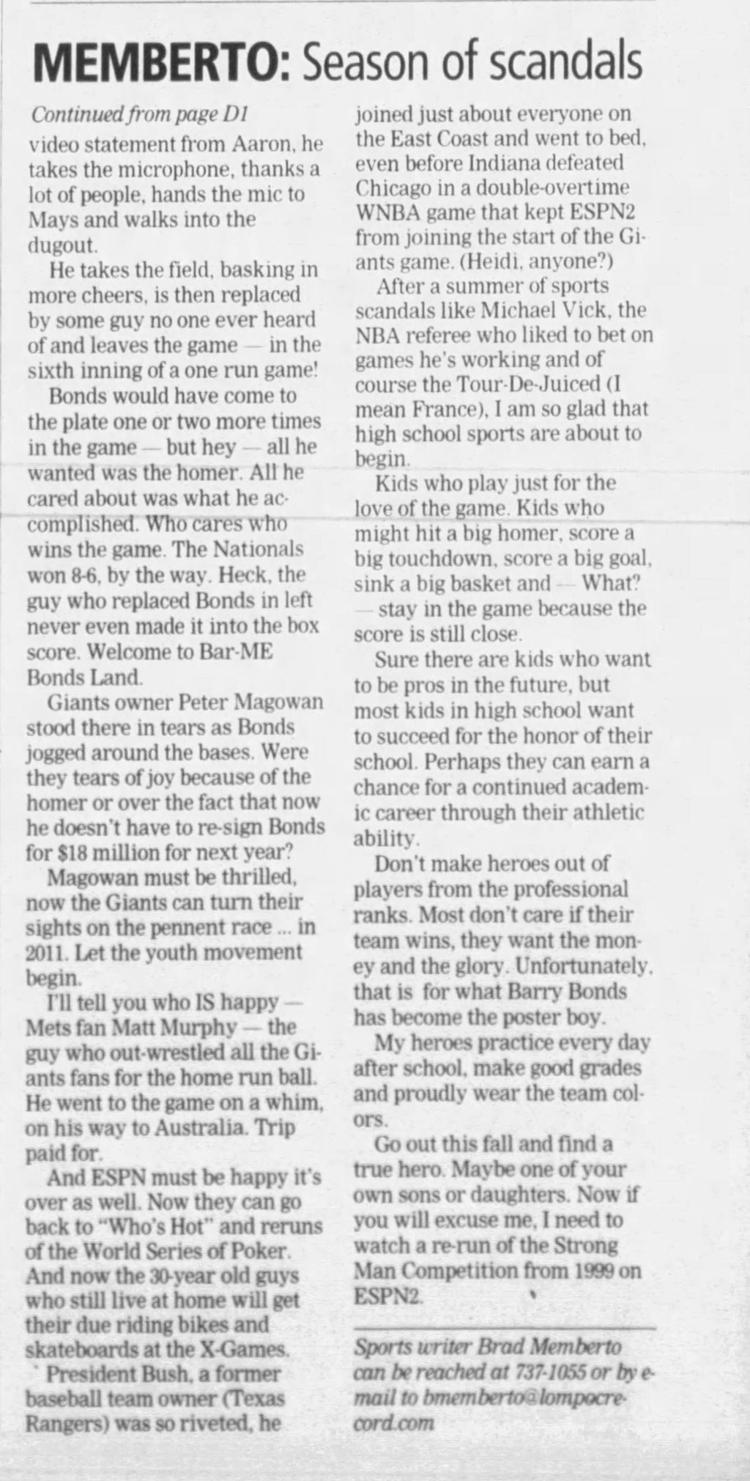 Be the first to know
Get local news delivered to your inbox!