WrestleMania 36 took place over two nights in an empty arena. Check out the results and highlights from the matches.
Looking for shows to keep you glued to your couch — or at least keep you entertained enough not to venture outside unnecessarily? Here you go.
With schools closed across the country and lots of parents working from home, chances are you're logging more screen time than usual.
Here's a primer on some streaming TV services and the deals that might help you get through the next several weeks of hunkering down at home.
Plus, the actor discusses working with Reese Witherspoon, Joshua Jackson, and Kerry Washington.
Creator Peter Nowalk promises lots of 'satisfying' answers.
And don't miss 'The Magicians' for one final quest.
Epic adventures, exotic locales and cocktails mixed to order by bartenders — they may be largely off limits for the moment, but not on a devic…
Plus, late night comes back, James Corden is hosting "Homefest" in prime time, Nickelodeon and ABC News have virus specials, and "The Good Doc…
If you haven't watched "Tiger King: Murder, Mayhem and Madness," don't look here for a recap. That's because the hit Netflix docuseries has mo…
The XXXII Olympiad will take place exactly one year later than originally scheduled.
Plus, don't miss a new 'Prodigal Son' on Fox.
The show about plastic surgeons is available now on the streaming platform.
Find out why Netflix's (English) football origin story is for everyone.
The Apple TV+ film's director previews the comedy about on commerce, race, and the black middle class.
Also, get the details on Hallmark's new "Spring Fever" movies and more.
Overwhelmed by all the home entertainment options available? Here's an almost complete guide on what to watch, read, listen to and play while …
From 'Bosch' to 'Tales from the Loop.'
Rather than go cold turkey on sports, you're probably looking for programming to stream. Phil Rosenthal of the Chicago Tribune is here to help.
Get all the details, including the price, launch date, and programming available in 'quick bites.'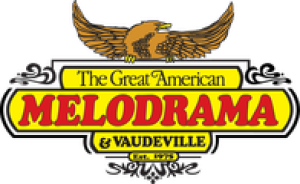 The Great American Melodrama & Vaudeville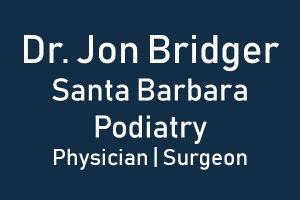 Dr. Jon Bridger - Santa Barbara Podiatry
Heidi Klum and Tim Gunn are back together for a new fashion show, "Making the Cut," on Amazon Prime Video, and it's the first instantly shoppa…
The streaming service is also welcoming a new title to its library with another Marie Kondo series.
Also, "Miss Fisher and the Crypt of Tears" returns after a five-year absence and an earthquake shocks "The Good Doctor."
Some brought their A-game while others fell short.
'Bad dialogue, bad direction, bad lighting, awkward set,' the author tweeted after the March 22 episode.
Onscreen duos have never been more madly compelling than Luther and Alice.
Onscreen duos have never been more madly compelling than Luther and Alice.