NEW YORK (AP) — Naya Rivera, a singer and actress who played a gay cheerleader on the hit TV musical comedy "Glee," was found dead Monday in a…
LOS ANGELES (AP) — Authorities said Thursday that they believe "Glee" star Naya Rivera drowned in a Southern California lake but they are cont…
NEW YORK (AP) — American broadcaster CBS will get an early start on its Champions League deal, showing games next month when the pandemic-dela…
NEW YORK (AP) — MSNBC says Joy Reid will move into the early evening time slot vacated in March by former "Hardball" host Chris Matthew's reti…
Cal Poly women's volleyball standout Maia Dvoracek and football wide receiver J.J. Koski have been selected as Cal Poly's female and male athl…
Oprah Winfrey and Lionsgate are partnering with Pulitzer Prize-winning journalist Nikole Hannah-Jones to adapt the The New York Times' recent …
Colin Kaepernick is joining with Emmy-winning filmmaker Ava DuVernay on a Netflix drama series about the teenage roots of the former NFL playe…
LOS ANGELES (AP) — "Family Guy" voice actor Mike Henry said Friday he is stepping down from the role of Cleveland Brown on the Fox animated series.
Netflix CEO Reed Hastings and his wife, Patty Quillin, are donating $120 million toward student scholarships at historically black colleges an…
The three counts of rape by force or fear come after a three-year investigation of the 44-year-old Masterson, The charges were filed Tuesday a…
"Seven Worlds, One Planet," "Bad Education," "Extraction" and more. Here's a curated collection of what's arriving on TV, streaming services a…
Quibi may specialize in small, bite-sized videos, but its volume of shows is large.
WrestleMania 36 took place over two nights in an empty arena. Check out the results and highlights from the matches.
Looking for shows to keep you glued to your couch — or at least keep you entertained enough not to venture outside unnecessarily? Here you go.
With schools closed across the country and lots of parents working from home, chances are you're logging more screen time than usual.
Here's a primer on some streaming TV services and the deals that might help you get through the next several weeks of hunkering down at home.
Plus, the actor discusses working with Reese Witherspoon, Joshua Jackson, and Kerry Washington.
Creator Peter Nowalk promises lots of 'satisfying' answers.
And don't miss 'The Magicians' for one final quest.
Epic adventures, exotic locales and cocktails mixed to order by bartenders — they may be largely off limits for the moment, but not on a devic…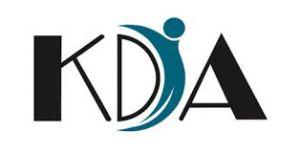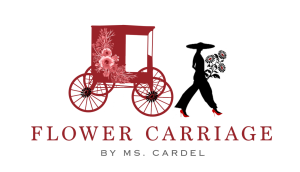 Flower Carriage By Ms. Cardel
Plus, late night comes back, James Corden is hosting "Homefest" in prime time, Nickelodeon and ABC News have virus specials, and "The Good Doc…
If you haven't watched "Tiger King: Murder, Mayhem and Madness," don't look here for a recap. That's because the hit Netflix docuseries has mo…
The XXXII Olympiad will take place exactly one year later than originally scheduled.
Plus, don't miss a new 'Prodigal Son' on Fox.
The show about plastic surgeons is available now on the streaming platform.
Find out why Netflix's (English) football origin story is for everyone.
The Apple TV+ film's director previews the comedy about on commerce, race, and the black middle class.