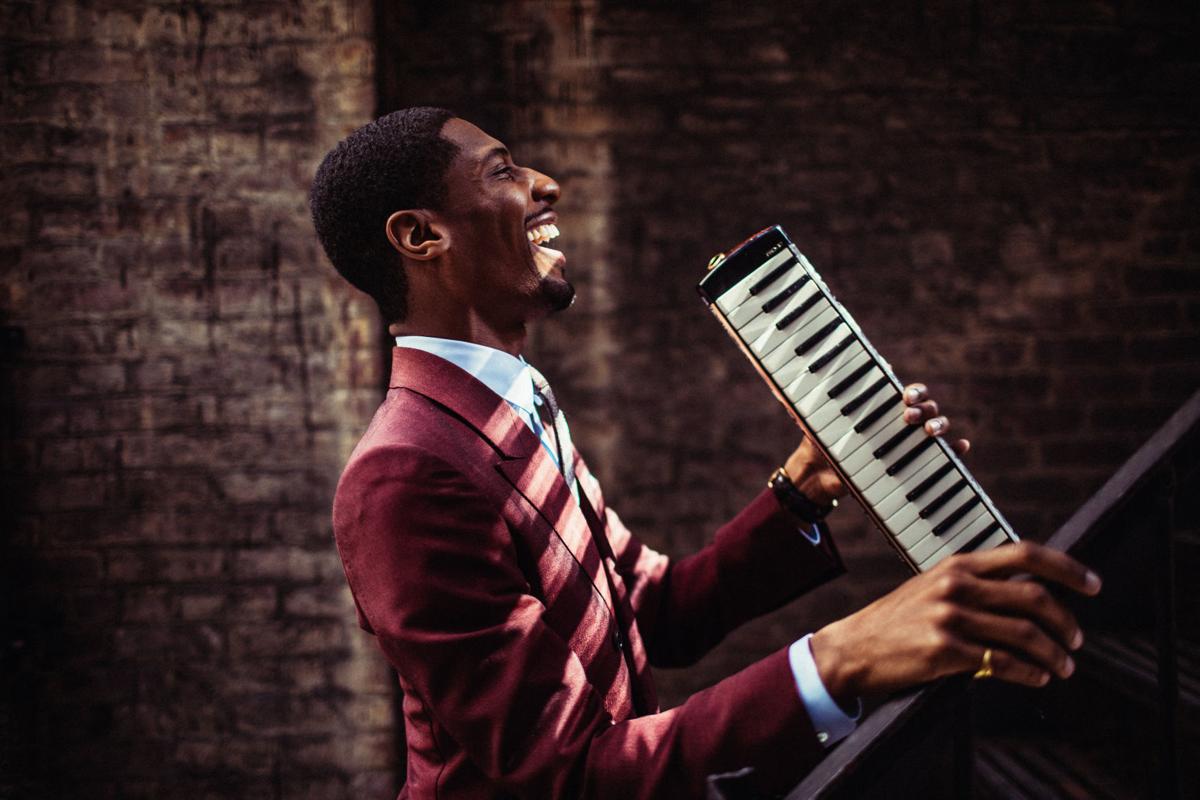 With the NFL playoffs underway, people who feel "football fatigue" are in need of diversions – and Santa Barbara has plenty of them this weekend.
Five nights a week, he's the bandleader on "The Late Show with Stephen Colbert." But this Friday night, Jon Batiste makes his Santa Barbara debut with an 8 p.m. solo show at UCSB's Campbell Hall. The New Orleans-bred, Julliard-trained, New York-based jazz artist has a new CD called "Hollywood Africans," produced by T Bone Burnett and inspired by musical heroes such as Nina Simone, Charlie Parker, Ray Charles, and Louis Armstrong. "What a Wonderful World" is not only a song, but a description of how audiences feel after a Batiste concert. Tickets start at $30. (805-893-3535, www.artsandlectures.ucsb.edu)
The Santa Barbara Zoo's IMPROVology shows are a mash-up of animal science and improv comedy. What happens is this: an animal expert shares fascinating stories about the behaviors, traits, and challenges of their particular critter of study, then a troupe of improv comedians take over with hilarious skits, made up on the spot and inspired by the stories. Think of it as a TED Talk meets "Second City."
You have free articles remaining.
This Friday, Dr. Sarah Otterstrom of Paso Pacifico is the featured guest, and she'll talk about not just one species, but an entire region of Nicaragua that she is working to save. Members of LA's Impro Theatre Company provide the comedy. Tickets are $15 for the 7:30 p.m. show in the Zoo's Discovery Pavilion. Beer, wine, and snacks available. (805-962-5339, www.sbzoo.org)
Enchanting pieces from the Santa Barbara Historical Museum's extensive collection of ladies' garments are on view now through March 24 in "The West-Dressed Woman: Highlights of the Costume Collection." Selected from more than 5,000 pieces, these pieces were chosen for their artistry and are set simply on rotating bases against black backdrops. Large photos and paintings of their original owners are hung nearby, along with those of other notable Santa Barbara ladies, plus historic photographs.
And what history! Anita de la Guerra's silk wedding dress is on view – her three-day wedding in 1836 was immortalized in "Two Years Before the Mast" by then-visiting-sailor Richard Henry Dana, Jr. Other highlights: a beaded bodice that once belonged to community activist Pearl Chase (Chase Palm Park is named for her), and items belonging to eccentric opera singer Ganna Walska of Lotusland (her gardens are open to the public) and secretive heiress Huguette Clark of Bellosguardo (her ocean-side estate may open in the future). Admission is by donation at 136 East De la Guerra Street. (805-966-1601, www.sbhistorical.org).
Free "Viva el Arte" Concerts
Grammy winners Mariachi Los Campos perform in two free concerts on Sunday, at 4 and 7 p.m. at the Marjorie Luke Theatre (in Santa Barbara Junior High), presented by Viva el Arte. Under the leadership of their late founder, Jose Natividad "Nati" Cano, Mariachi Los Camperos became one of the most renowned mariachi ensembles in the world. (805-884-4087, www.luketheatre.org/viva-el-arte)