After selling out during its first year in 2020, Santa Maria's Haunted Hills drive-through experience is returning to the Elks Unocal Event Center with even more scares and thrills.
Beginning Oct. 1 and lasting until Oct. 30, Haunted Hills will operate over five weekends from 7:30 to 9:30 p.m. Fridays through Sundays — an expansion of the three two-day weekends in its kickoff year. 
According to Tina Tonascia, Elks Rodeo chief operations officer, visitors to the 2021 Haunted Hills also can expect a 2-mile route with more bone-chilling scenes and frightening figures waiting in the darkness.
"It's gonna be four times the size it was last year. The team has been working incredibly hard," said Tonascia, adding that they had far more time to plan this year's event. "Last year was fun, but we threw it together pretty quickly with COVID and everything going on."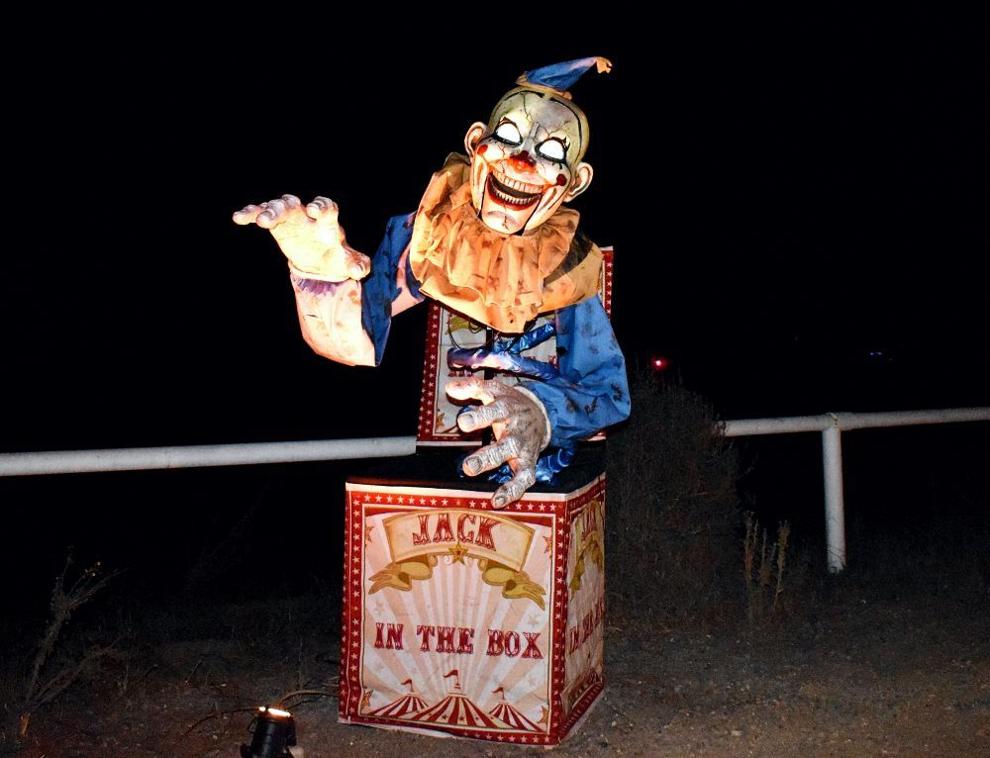 Several businesses and organizations are also participating to create different themes and scenes for this year's event, she said. 
Like last year, residents will have the option of driving through the route and witnessing the scares from the security of their car. However, they also will have the option to get up close and personal with the horrors that await through an open-air hayride.
The new way to take in Haunted Hills, called the Ultimate Fright VIP Experience, is slightly more expensive with tickets sold on an individual basis versus per carload.
"It's not for those that are faint of heart, but it's definitely gonna be a new experience," Tonascia said.
Single-car entry costs $50 per car, and individual tickets for the Ultimate Fright VIP Experience hayride cost $70 per person, in addition to processing fees.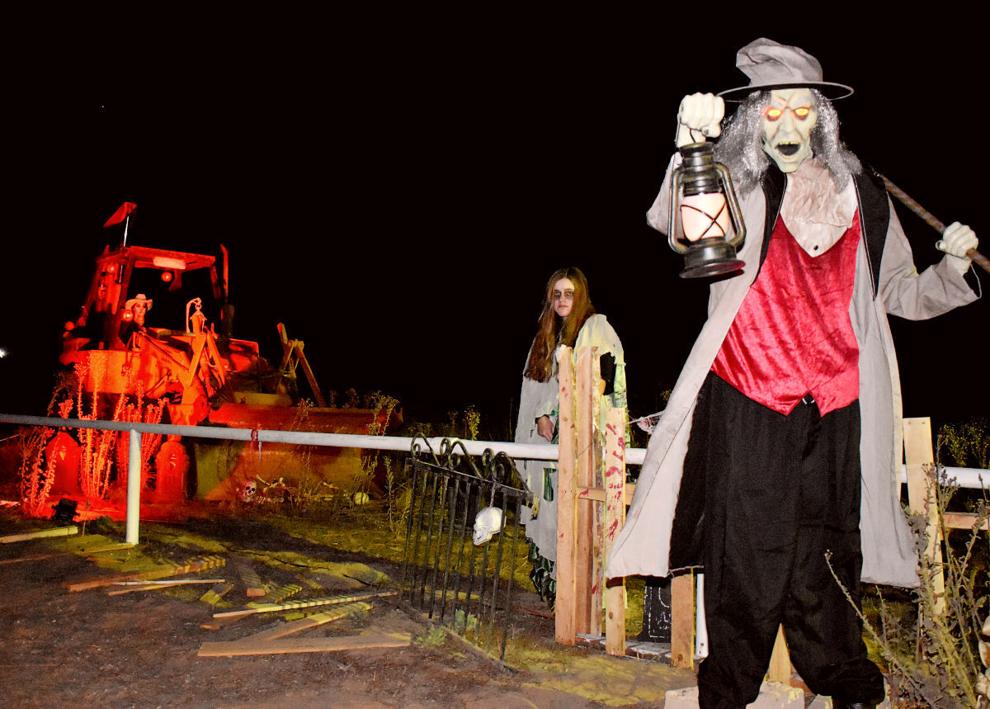 Tonascia urged residents to buy tickets soon if they are interested, as tickets are expected to sell out again this year even with the expanded schedule. 
Unlike in 2020, this year's Haunted Hills event will not take place on Halloween night.
Residents interested in volunteering during Haunted Hills for setup, organization or acting as a "scare-acter" on the route can call the Elks Recreation office at 805-925-4125, or submit a volunteer request form online at elksrec.com/p/events/haunted-hills. 
Motorcycle, bicycles and walkups are not accepted. Residents are discouraged from bringing animals, as they may be frightened by loud noises at the event.
The Elks Unocal Event Center is located at 404 Highway 101 in Santa Maria.