The big dinosaurs made their initial debut in the summer of 2019, with record-breaking numbers of guests encountering them up close "in the wild," a spokeswoman for the museum said.
At summer's end, the dinosaurs' creators — animatronic artisans Kokoro Exhibits — shipped them to their next engagement, which was immediately noticed by visitors who pleaded for their return, according to the spokeswoman.
Director of Exhibits & Education Frank Hein started negotiations with Kokoro to bring the big dinosaurs back for good after several requests and a notable postcard with artwork and a message from a 2.5-year-old future paleontologist named Rosie, saying, "Dinosaurs, come back!"
According to the spokeswoman, the dinosaurs made their return to the museum on Jan. 18, when both exhibits and facilities staff were tasked with installing the heavy animatronics while following new health and safety guidelines.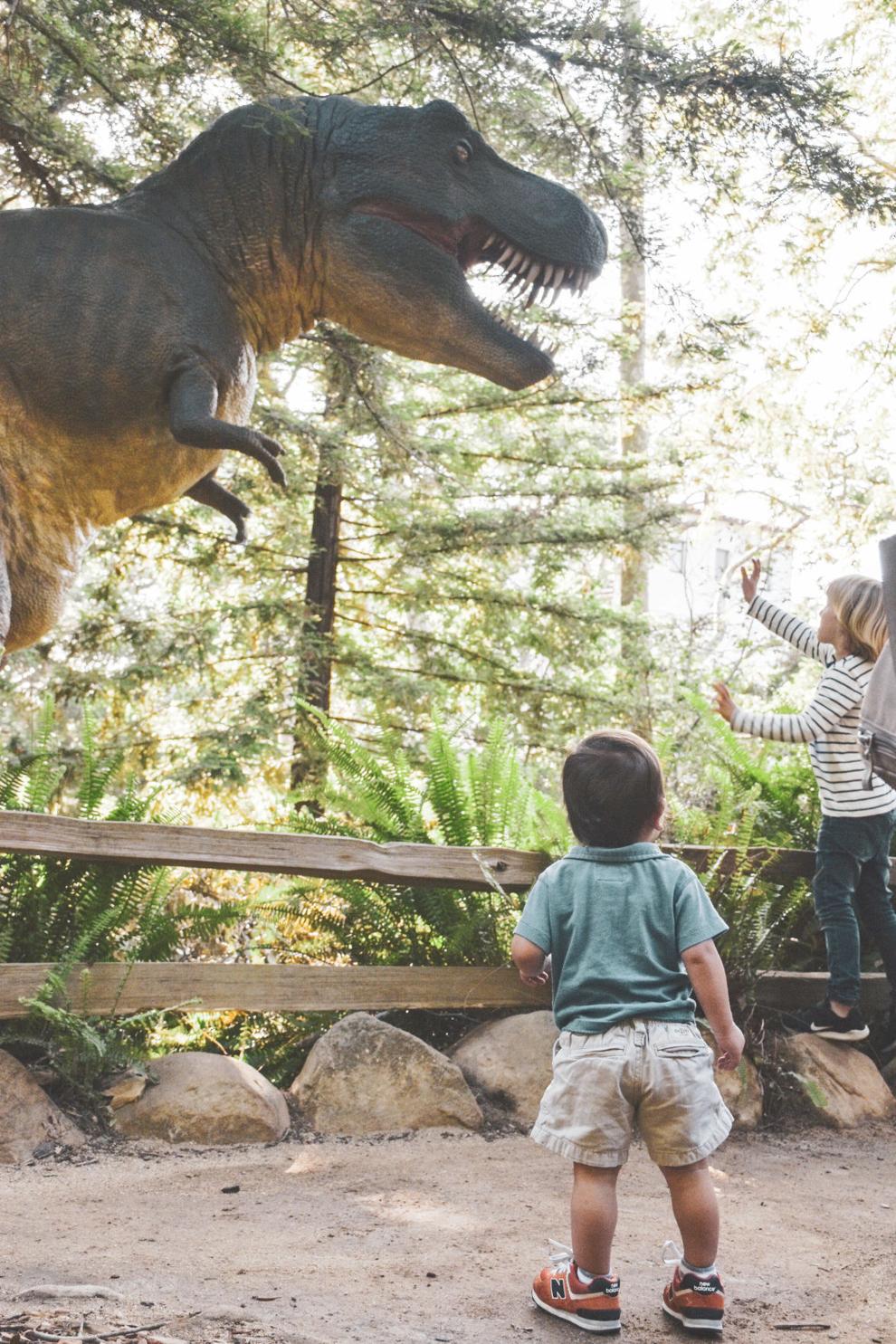 Thanks to careful planning by exhibits lead Francisco Lopez, the process went smoothly and now tyrannosaurus rex, stegosaurus, triceratops, parasaurolopus and euoplocephalus are settling nicely into their old digs in the wooded area across Mission Creek, she said.
For a brief time, the museum will display "Dinorama: Miniatures Through the Mesozoic in the Sprague Pavilion," a curated landscape of mini-dioramas populated by painted and posed figurines of ancient creatures, which runs through April 25.
For safe distancing, attendance is limited and reservations are required and available at sbnature.org/tickets.
Masks are required for ages 3 and up, and indoor exhibits remain closed.