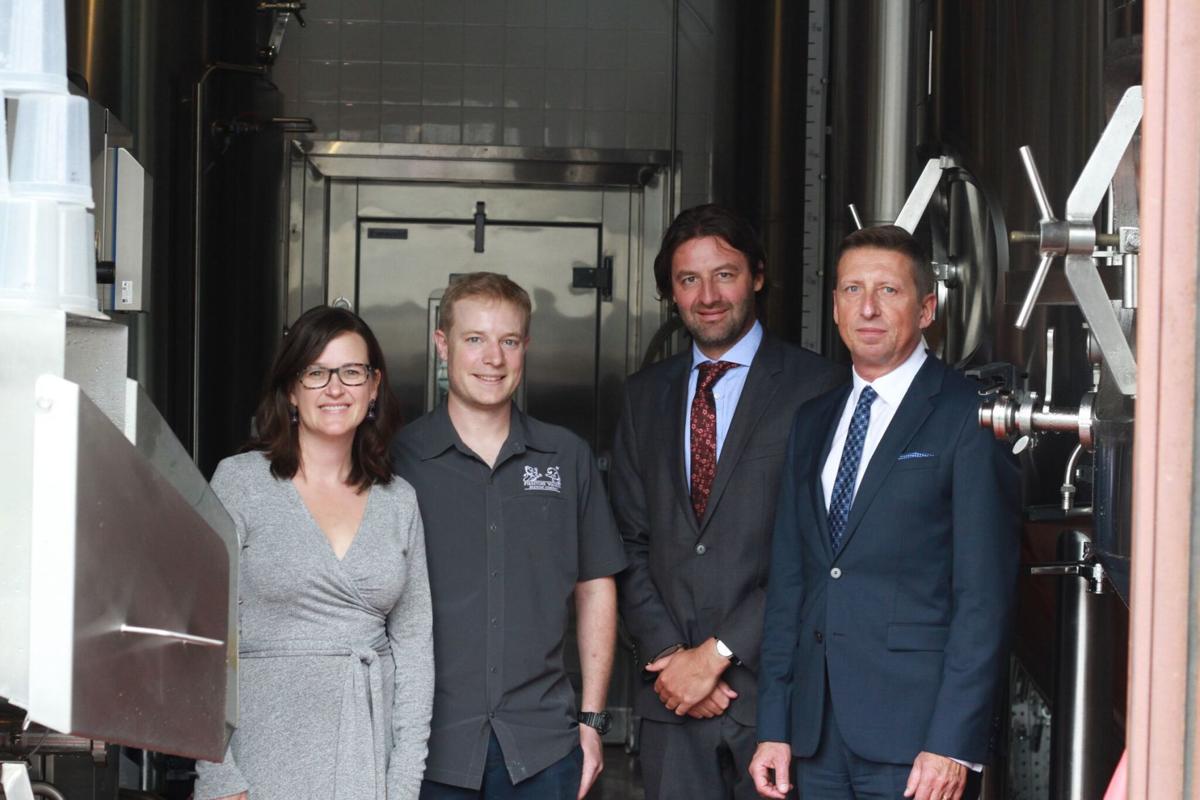 Ignacy Jan Paderewski, known as an icon of Paso Robles history, is being celebrated with a locally brewed Polish-style porter to commemorate the annual Paderewski Festival in Paso Robles.
Known as the "George Washington of Poland," a fiercely patriotic politician, a philanthropist who raised millions in aid for war refugees, and credited with popularizing zinfandel grapes in Paso Robles, according to Steve Cass, owner of Cass Winery, Paderewski will be honored in a new way.
Firestone Walker Brewing Company will unveil "Paderewski Porter," a special brew to be available on draft at two 2018 Paderewski Festival events in Paso Robles: 7 p.m. reception and concert at Cass Winery on Nov. 1 and the "Three Paderewskis" musical at the Park Ballroom on Nov. 2.
Joel Peterson, Firestone Walker's marketing manager and board member of the Paderewski Festival said, "We are excited to bring a little extra flavor to this year's festival, and to partner with Polish officials to pay homage to a true local legend."
Paderewski Porter was brewed at Firestone Walker's Propagator pilot R&D brewhouse in Venice with the help of a very special guest brewer: Jarosław J. Łasiński, Consul General of the Republic of Poland in Los Angeles. Łasiński was joined by Polish Culture Consul Ignacy Żarski, as well as festival board member Krysta Close and her husband Kenneth.
You have free articles remaining.
"Mr. Łasiński joined us for a brew day and got his hands dirty," said Evan Partridge, R&D brewhouse manager at The Propagator. "It says a lot about the Paderewski Festival that he would take such a special interest in this beer."
The porter style — which is marked by a dark opaque color and rich malt character — originated in London in the early 18th century. Paderewski Porter is made in the "Baltic porter" style, which is differentiated from the classic English style.
Porters were originally exported to Eastern Europe from Britain by way of the Baltic Sea. The porter style proved to be popular in the port cities, and later gained favor inland as well. In time, Polish and other Eastern European brewers put their own stamp on the style by using lager yeasts to brew the beer, resulting in a distinctive twist on traditional porter.
True to form, Paderewski Porter is brewed with hops and malts exclusively from Germany and Eastern Europe, and is fermented with lager yeast to achieve a Baltic porter-style drinking experience.
"This beer is really smooth with a bit of milk chocolate character and less of the fruity notes you get from English porters," Partridge said. "It's a perfect beer to go with the fall season."
Paderewski Porter will also be available at all Firestone Walker locations starting this Friday for a limited time. It will also be featured at a concert at Zipper Hall in Los Angeles celebrating the 100th anniversary of Poland regaining independence.
The Paderewski Festival in Paso Robles is a non-profit that celebrates the legacy of Paso Robles' most famous resident, Ignacy Jan Paderewski, with five days of concerts and special events featuring internationally renowned artists, young pianists, master classes, film, dance and wine tasting. For more information about Paderewski and a schedule of 2018 Paderewski Festival events, please visit www.paderewskifest.com.