Forecasters predict that foggy "June Gloom" will give way to sun-filled skies just in time for this weekend and lasting through Thursday's Ind…
Two of Santa Barbara's most popular summer events are this weekend. Take your pick … or take in both.
Want your teen to experience the beauty of the Central Coast and challenge themselves at the same time? Don't miss the Summer Teen Trails prog…
Los Alamos will hold its annual townwide garage sale event this Saturday, from 8 a.m. to 1 p.m. The public is invited to visit dozens of homes…
Sparkie was at the rural Olga Reed School in Los Alamos. 
With the NFL playoffs underway, people who feel "football fatigue" are in need of diversions – and Santa Barbara has plenty of them this weekend.
Sparkie is visiting a school in northern Santa Barbara County. It has a lot of murals and trees, places to sit outdoors, playgrounds and lockers.
NEW YORK (AP) — Oprah Winfrey said Friday that Russell Simmons attempted to pressure her about her involvement with a documentary in which sev…
LOS ANGELES (AP) — Scarlett Johansson, Sterling K. Brown and Taika Waititi will be up for Screen Actors Guild Awards and also handing them out…
LOS ANGELES (AP) — Al Pacino, Robert De Niro and Melissa McCarthy are among the presenters for Saturday's Producers Guild of America Awards.
NASHVILLE, Tenn. (AP) — Nashville songwriters are showing up at the Grammys this year, but not just in the country music categories. The city'…
NEW YORK (AP) — Meryl Streep is getting animated: The Oscar-winner will lend her voice to a short illustrated film celebrating the Earth.
NEW YORK (AP) — NBCUniversal is launching a new streaming service that will have a large part available for free, an approach it hopes will re…
Kesha has admitted she felt "a lot of times" that she would never get to the stage where she could release 'Rainbow'.
Adele's team have revealed that the star is preparing to release new music this year.
McFly star Dougie Poynter has no problem with McFly being labelled a "nostalgia act".
NEW YORK (AP) — Oprah Winfrey said Friday that Russell Simmons attempted to pressure her about her involvement with a documentary in which sev…
RIO DE JANEIRO (AP) — Outrage rained on Brazil's government from across the political spectrum after the culture secretary used language simil…
NEW YORK (AP) — The leadership at the Recording Academy thought they were in the clear: After the Academy's then-CEO made comments that seemed…
NEW YORK (AP) — Recording Academy CEO Deborah Dugan, who the company announced Thursday was placed on administrative leave, has fired back in …

Miracle-Ear Hearing Aid Center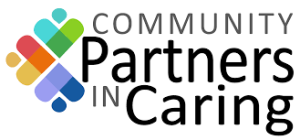 Community Partners in Caring

Glenn Close as cutthroat attorney Patty Hewes and Rose Byrne as her clever mentee Ellen make this a must-see.
Mandel, along with fellow judge Alesha Dixon and host Terry Crews, tease what's in store for the second season of the NBC spinoff.
Check the full list of nominees for this year's 92nd Academy Awards.
And don't miss the latest E! reality series 'Meet the Frasers.'
 "The Masked Singer" has been such a hit for Fox that the network is doubling down on hidden entertainers. "This is gonna be just as fun and s…
New technology. Same furry faces. When Apple was thinking about what kind of children's TV programming it wanted on its new streaming service,…
Meet the cheerleaders of Navarro College in this docuseries chronicling their journey to Nationals.