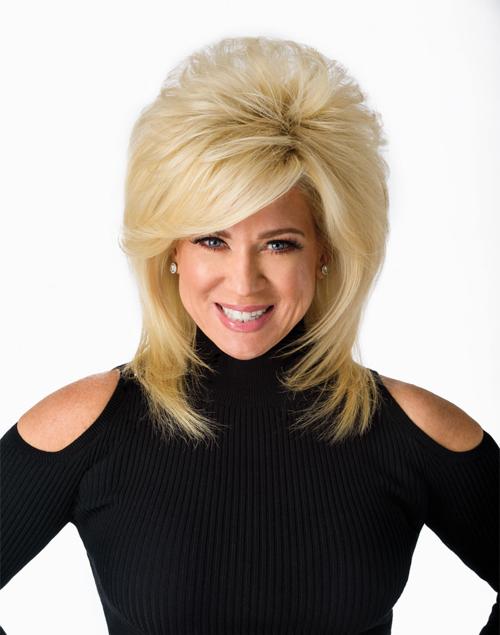 Theresa Caputo, the star of the TLC network's hit TV show "Long Island Medium," brings her "Theresa Caputo Live: The Experience" back to the Chumash Casino Resort for three consecutive nights – Thursday, Jan. 16, Friday Jan. 17 and Saturday, Jan. 18. All three shows start at 8 p.m., and tickets are $69, $74, $79, $89 and $99.
A limited amount of tickets are still available for all three shows.
This will be Caputo's third appearance in the Samala Showroom and the second three-night showcase she has offered in the Santa Ynez Valley. In 2019, she sold out all three shows and left audiences with unforgettable experiences.
Her popular reality TV series, "Long Island Medium," premiered in September 2011. The show follows Caputo as she travels around the U.S. conducting both private and group readings with believers and sometimes even skeptics. The show has been running for 14 consecutive seasons and has contributed to Caputo's growing popularity and a heightened following of true believers.
You have free articles remaining.
In addition to her show, Caputo has reached audiences through her three self-written books. Her first book, "There's More to Life Than This: Healing Messages, Remarkable Stories, and Insight About the Other Side," was written in 2013 and debuted at No. 2 on the New York Times Best Sellers List. She later released "You Can't Make This Stuff Up: Life-Changing Lessons from Heaven" (2014) and "Good Grief: Heal Your Soul, Honor Your Loved Ones, and Learn to Live Again" (2017).
Located on Highway 246 in Santa Ynez, the Chumash Casino Resort is an age 21-and-older venue. Tickets for all events are available at The CLUB at Chumash or online at www.chumashcasino.com.
Comedians Bill Burr and Nick Swardson, Regional Mexican greats Tierra Cali and Pink Floyd tribute band will perform at the Chumash Casino Resort.
Latin superstar Prince Royce will bring his national "Alter Ego" tour to its Samala Showroom for a performance at 8 p.m. on Saturday, March 14.
Lisa André covers Valley Life for Santa Ynez Valley News.