In an effort to shift their 18-year live show format from "form to content," TFT is now offering virtual concerts that feature live interviews…
"All of a sudden people that normally wouldn't say 'hi' to each other was saying 'hi' to each other on the yard," David Jassy said.
NEW YORK (AP) — Roger Daltrey worries that the coronavirus pandemic will have a devastating effect on a special group of people in need — teen…
Little Richard, one of the chief architects of rock 'n' roll whose piercing wail, pounding piano and towering pompadour irrevocably altered po…
LOS ANGELES — In the six decades since the late recording legend and Disney sound engineer Salvador "Tutti" Camarata opened Sunset Sound Recor…
LOS ANGELES (AP) — A guitar from Prince's prime and some legendary Beatles lyrics sketched out by Paul McCartney are among the items going up …
Queen and singer Adam Lambert have a message for workers on the frontline of the COVID-19 fight: "You Are the Champions." Brian May, Roger Tay…
"Seven Worlds, One Planet," "Bad Education," "Extraction" and more. Here's a curated collection of what's arriving on TV, streaming services a…
Picking only a handful of songs by Prine is an errand that even a fool wouldn't dare. But here's trying.
John Prine, the ingenious singer-songwriter who explored the heartbreaks, indignities and absurdities of everyday life, died at 73 from corona…
Fun fact: In the same amount of time you've just spent scrolling Netflix's landing page, you could have been transported into a brilliant musi…
Bill Withers, who wrote and sang a string of soulful songs in the 1970s that have stood the test of time, including " Lean On Me, " "Lovely Da…
Diffie, a native of Tulsa, Oklahoma, was a member of the Grand Ole Opry for more than 25 years. His hits included "Honky Tonk Attitude," "Prop…
Country singer Joe Diffie, who had a string of hits in the 1990s with chart-topping ballads and honky-tonk singles like "Home" and "Pickup Man…
Overwhelmed by all the home entertainment options available? Here's an almost complete guide on what to watch, read, listen to and play while …
Every year, the Grammys nominate five albums for best packaging awards. See if you can pick the winning covers in this quiz.
Solvang Festival Theater made an announcement Monday morning via social media that the Robert Cray Band concert slated for Saturday, April 18 …
These services, platforms and stations are offering COVID-19-free interactive music experiences.
With coronavirus concerns leading to the cancellation of so many major concerts, music fans might want to use the free time to catch up on lis…
The Santa Maria Philharmonic presented its 8th annual Youth Showcase at Gloria Dei Lutheran Church in Orcutt on Sunday, Feb. 16. The showcase …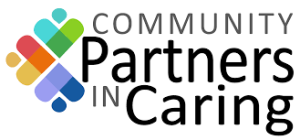 Community Partners in Caring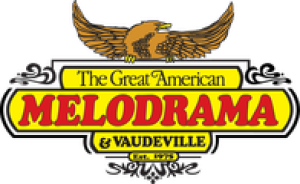 The Great American Melodrama & Vaudeville

Fusion Colors Auto Body Repair
Welcome to probably your weirdest St. Patrick's Day ever. Here are some jams you can stream that can help you get in the groove for St. Patrick's Day.
In December of 1961, the Beatles traveled to London to try to get a recording contract from Decca Records. It didn't work out: Decca listened …
The Santa Maria Philharmonic Society will present special concert "Spirited Symphonies: Es muss sein", featuring Symphony No. 8, in celebratio…
Grammy Award-winning violinist and producer Johnny Gandelsman will perform as part of the 40th annual Santa Ynez Valley Concert Series on Frid…
Raitt has been sharing her soulful singing, songwriting and expertise on blues guitar with fans for nearly 50 years.
He was 20 years old and enjoying the success of his sophomore mixtape, which was released last week.
Legendary rocker John Fogerty headed to Chumash Casino Resort on Friday, March 13.