Country music firebrand and fiddler Charlie Daniels, who had a hit with "Devil Went Down to Georgia," has died at age 83. A statement from his…
SPICEWOOD, Texas (AP) — Willie Nelson's annual Fourth of July Picnic is going ahead this year, but to reduce concerns about the coronavirus th…
NEW YORK (AP) — Bachata singer Prince Royce says he got a wake-up call with a COVID-19 diagnosis and now he wants to try and wake others too.
AUSTIN, Texas (AP) — Vanilla Ice has indefinitely postponed a Texas concert that drew fierce criticism due to the coronavirus pandemic.
LOS ANGELES (AP) — Beyoncé used her platform Sunday while accepting the BET humanitarian award to relay a direct appeal to viewers: Go vote.
LONDON (AP) — The Rolling Stones are threatening President Donald Trump with legal action for using their songs at his rallies despite cease-a…
NEW YORK (AP) — Hollywood's hopes for salvaging its summer season have effectively ended after the releases of both Christopher Nolan's "Tenet…
LOS ANGELES (AP) — A judge has extended to three years a restraining order taken out by Billie Eilish against a man who repeatedly appeared at…
NEW YORK (AP) — Jason Mraz has a new album coming out and he wants everyone to buy it and love it. But he's not going to make a penny on it.
NEW YORK (AP) — John Legend has formed a musical version of The Avengers to help his new album marvel.
CLEVELAND (AP) — The Rock and Roll Hall of Fame is reopening, but fans better practice social distancing by staying at least "two Stratocaster…
LOS ANGELES (AP) — Kelly Clarkson has filed for divorce from her husband of nearly seven years, Brandon Blackstock.
NASHVILLE, Tenn. (AP) — Country superstar Garth Brooks is holding a concert that will be played at 300 drive-in theaters in June across the country.
NASHVILLE, Tenn. (AP) — Grammy-winning country group Lady Antebellum is changing its name to Lady A, with members saying they are regretful an…
The Coachella and Stagecoach music festivals have been canceled this year due to coronavirus concerns. Dr. Cameron Kaiser, Riverside County's …
NEW YORK (AP) — The Recording Academy is making changes to several Grammy Awards categories, including the often-debated best new artist title…
NEW YORK (AP) — Stressed out while working at a bank in New Zealand, Junelle Kunin began searching for music paired with teachings from the Da…
LOS ANGELES (AP) — Bonnie Pointer, who in 1969 convinced three of her church-singing siblings to form the Pointer Sisters, which would become …
In an effort to shift their 18-year live show format from "form to content," TFT is now offering virtual concerts that feature live interviews…
"Seven Worlds, One Planet," "Bad Education," "Extraction" and more. Here's a curated collection of what's arriving on TV, streaming services a…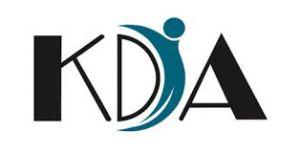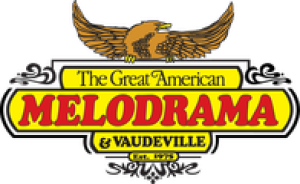 The Great American Melodrama & Vaudeville

Picking only a handful of songs by Prine is an errand that even a fool wouldn't dare. But here's trying.
John Prine, the ingenious singer-songwriter who explored the heartbreaks, indignities and absurdities of everyday life, died at 73 from corona…
Fun fact: In the same amount of time you've just spent scrolling Netflix's landing page, you could have been transported into a brilliant musi…
Bill Withers, who wrote and sang a string of soulful songs in the 1970s that have stood the test of time, including " Lean On Me, " "Lovely Da…
Diffie, a native of Tulsa, Oklahoma, was a member of the Grand Ole Opry for more than 25 years. His hits included "Honky Tonk Attitude," "Prop…
Country singer Joe Diffie, who had a string of hits in the 1990s with chart-topping ballads and honky-tonk singles like "Home" and "Pickup Man…
Overwhelmed by all the home entertainment options available? Here's an almost complete guide on what to watch, read, listen to and play while …