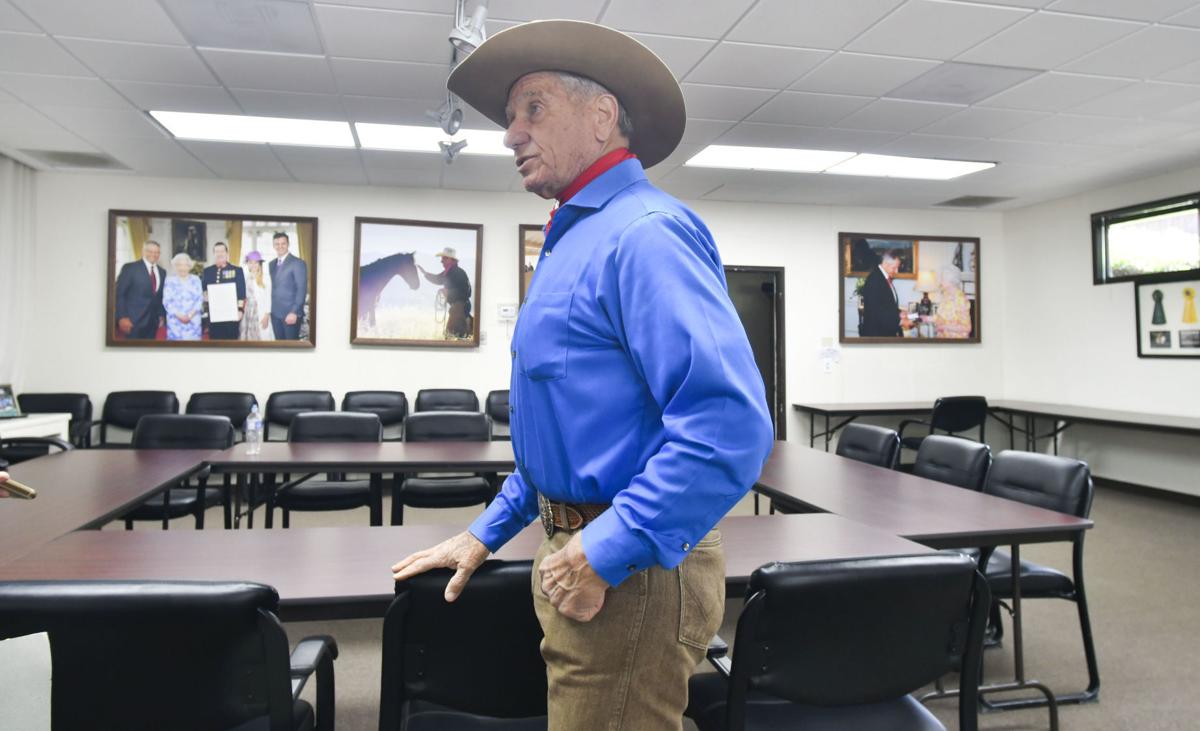 Monty Roberts International Learning Center at Flag Is Up Farms will launch a four-day Mustang and Transition Horse program in collaboration with ASPCA's The Right Horse Initiative.
The program is part of a larger 60-day pilot on the equine web channel to be livestreamed on Horse & Country TV from Oct. 12 to 16.
Each program will showcase Roberts working from his Solvang farm with one of eight horses he has never met, according to the announcement. Some will be receiving their first saddle and rider; some will be there to overcome remedial issues such as biting or kicking; and some will be gaining more training such as politely coming to the mounting block or to work on their lead changes.
Hundreds of thousands of horses each year find themselves in transition of career or ownership, according to research conducted by The Right Horse Initiative. And a growing number of those horses are at risk of inhumane treatment.
A lack of high-quality training for a wild/feral horse's remedial issues is one of the most consistent, ongoing needs for horses in transition. Conversely, a well-trained, safe and pleasant horse has a much higher adoption rate, a spokeswoman for the program said. 
Roberts and his team will work live with each horse to help increase their chances of adoption and their likelihood of staying safe for life.
Using nonviolent training techniques including Join-Up, which is based in creating a bond rooted in trust and an environment of cooperation, Roberts will help the horses regain trust and desensitize their reaction to a variety of objects and stimuli in order to make them safe and willing partners for their future owners.
There are about 200,000 unwanted horses in the United States that need new homes.
"And so I was particularly interested in visiting Motley Crew Ranch on Hapgood Road in Lompoc, where the couple are raising many of their beloved animals to eventually be consumed as food." 
The forest contributes nearly $103.4 million annual revenue to local businesses who gain from people visiting from all over the nation to hike, bike and camp in our mountains. 
Lisa André covers local news and lifestyles for Santa Ynez Valley News. 
Stay up-to-date on what's happening
Receive the latest in local entertainment news in your inbox weekly!