This year's Lompoc Valley Children's Christmas Season Parade hosted by Lompoc Parks and Recreation will roll down H Street at 6 p.m. Friday, Dec. 3, featuring a procession of lights, smiling children, candy canes, music and Santa on his sleigh. The theme is "Home for the Holidays."
The hourlong parade will assemble at 4:30 p.m. with check-in located at the Union Bank Parking lot, on the corner of Pine Avenue and H Street, before proceeding southward before a sea of spectators lined along H Street, west Ocean Avenue and south I Street.
After the parade, participants and spectators are invited to gather at Centennial Park on the corner of Cypress and H Street for the announcement of parade winners, as well as the lighting of the community Christmas tree. There, they also can enjoy free cocoa and cookies and a chance to visit with Santa. 
The event is co-sponsored by the Lompoc Valley Chamber of Commerce, Lompoc Valley Festival Association and Lompoc Foursquare Church. 
Individuals, groups or businesses interested in participating in the parade are required to complete an application and submit to the Anderson Recreation Center, 125 W. Walnut Ave., no later than 5 p.m. Monday, Nov. 22.
The next morning on Saturday, Dec. 4, parents and children are invited to join Santa Claus for a pancake and sausage breakfast at the Dick DeWees Community and Senior Center, located at 1120 W. Ocean Ave. in Lompoc.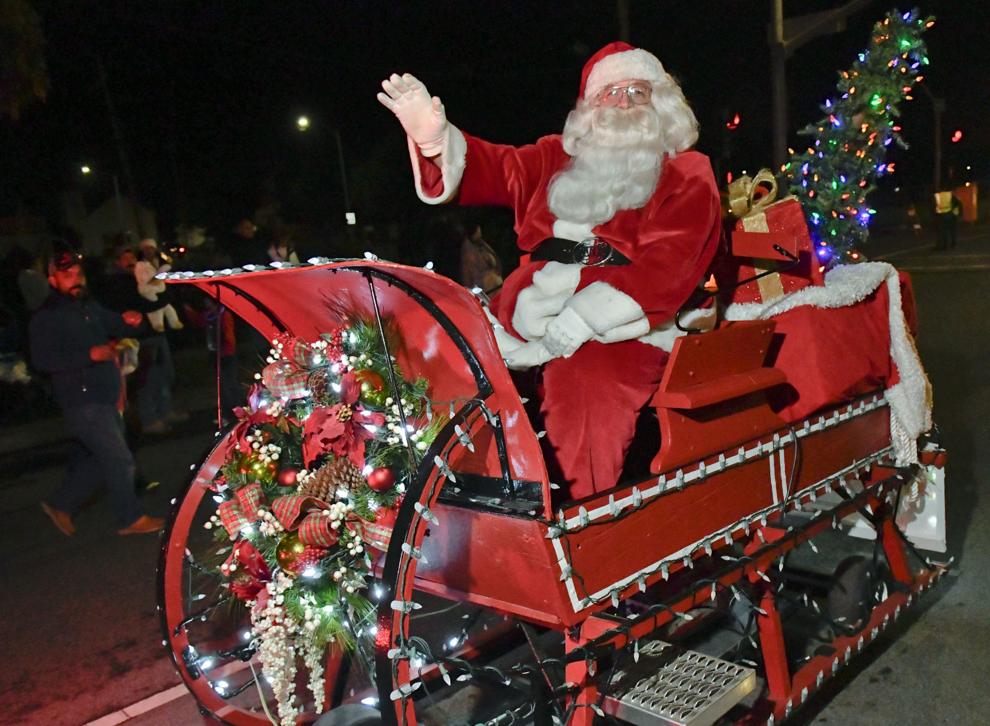 Two different time slots will be available to choose from — 8:30 a.m. or 10:30 a.m. — and doors will open 30 minutes prior to each time slot.
The cost for children age 3 to 12 is $7; 13 and older are $12; and kids under 3 are free with a paid adult.
Maria Vega Photography also will be on-site to provide affordable professional holiday portrait packages, not included with the price of breakfast. Doors for photos-only will be open 30 minutes before each time slot.
Children are required to attend with at least one adult. Space is limited and registration is required.
While some events will take shape over the coming months as COVID-19 regulations allow, Solvang will still light up with holiday cheer in the form of new displays and ...
The annual Goleta Holiday Parade will once again roll through downtown Goleta Saturday, Dec. 11 at 6 p.m., marking a return after the 2020 edition was canceled due to the pandemic. However, support is needed ...