Comedian Felipe Esparza, who rose to stardom by winning season seven of NBC's "Last Comic Standing," will bring his North American stand-up to…
Experience a night of laugh-out-loud comedy when some of the Philippines' most hilarious stars bring their "T.K.O TAWANA! KANTAHAN! OVERLOAD!?…
Although '80s fashion is arguably a thing of the past, surviving relics like the electro-mechanical coin-operated device are becoming part of …
Revolutionary comic book creator Stan Lee, who died Monday, frequently made cameos in movies featuring his creations.
Comic book genius Stan Lee, the architect of the contemporary comic book, has died. He was 95.
Ken Jeong, actor, stand-up comedian and former physician, is bringing his side-splitting performance to the Chumash Casino Resort's Samala Sho…
The Transformers have been transformed yet again — this time into exuberantly colorful multistory buildings that loom unexpectedly over the ha…
LOS ANGELES (AP) — If the Producers Guild Awards are a true predictor of the Oscars' best film category, then the World War I film "1917" is p…
Scarlett Johansson and Nicole Kidman will have two chances to win Sunday night at the 26th Screen Actors Guild Awards, but the award show's ab…
PASADENA, Calif. (AP) — Having thrown her life open for years, it's hard to believe there isn't much the public doesn't know about Paris Hilton.
NEW YORK (AP) — Oprah Winfrey said Friday that Russell Simmons attempted to pressure her about her involvement with a documentary in which sev…
LOS ANGELES (AP) — Scarlett Johansson, Sterling K. Brown and Taika Waititi will be up for Screen Actors Guild Awards and also handing them out…
LOS ANGELES (AP) — Al Pacino, Robert De Niro and Melissa McCarthy are among the presenters for Saturday's Producers Guild of America Awards.
American singer Halsey has thanked her fans for being so "accepting" of her vulnerabilities.
Stormzy has admitted he came to terms with the fact that his Grime "forefathers" will be "resistant" towards him.
Veteran star Chuck D has hit out at the Recording Academy for opting to part ways with its CEO Deborah Dugan.
The Chumash Casino Resort has announced the national tours for John Fogerty, Bonnie Raitt, Norm Macdonald and David Spade are headed to the Sa…
PASADENA, Calif. (AP) — An investigative documentary about Jeffrey Epstein and how the millionaire sex offender avoided scrutiny is coming to …
Kesha has admitted she felt "a lot of times" that she would never get to the stage where she could release 'Rainbow'.
Adele's team have revealed that the star is preparing to release new music this year.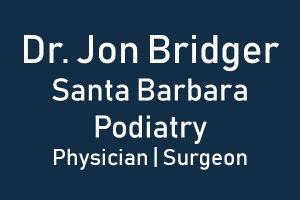 Dr. Jon Bridger - Santa Barbara Podiatry


Miracle-Ear Hearing Aid Center
Glenn Close as cutthroat attorney Patty Hewes and Rose Byrne as her clever mentee Ellen make this a must-see.
Mandel, along with fellow judge Alesha Dixon and host Terry Crews, tease what's in store for the second season of the NBC spinoff.
Check the full list of nominees for this year's 92nd Academy Awards.
And don't miss the latest E! reality series 'Meet the Frasers.'
 "The Masked Singer" has been such a hit for Fox that the network is doubling down on hidden entertainers. "This is gonna be just as fun and s…
New technology. Same furry faces. When Apple was thinking about what kind of children's TV programming it wanted on its new streaming service,…
Meet the cheerleaders of Navarro College in this docuseries chronicling their journey to Nationals.