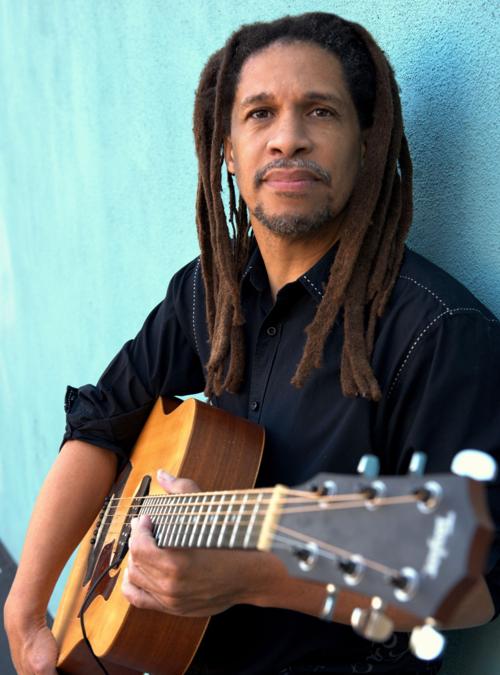 Brother Yusef, a solo blues guitarist and vocalist, is making his first-ever appearance at Solvang Festival Theater as part of the Sunday Jazz and Beyond series. The show is staged "Under the Oaks" in the Patron Garden, starting at 3 p.m. Aug. 2.
Yusef is a native Californian. Born in Bakersfield and raised in the Pasadena area, he grew up with two musical influences: his grandparents in Bakersfield performing "intense and loud" church music, and his parents who kept a stack of R&B records ever at the ready.
"I grew up with Marvin Gaye and Aretha Franklin playing at home," Yusef said.
It was seeing the Jackson 5 perform on "The Ed Sullivan Show" in 1969 that turned Yusef's life around musically.
"While everybody else was watching little Michael, I was watching Jermaine and Tito on guitar," he recalled. "I fell in love with guitar music."
His parents turned down his request for them to buy him an electric guitar, insisting instead that he learn how to play piano. He accommodated them with two years of lessons. He bought his first electric guitar when he was 19 and hasn't put it down since.
Yusef has six albums to his credit and has played throughout the U.S. and Europe. His most frequent live regional gig is at the jazz club in the Downtown Disney District in Anaheim, where he can be seen most weekends.
Yusef calls his style of music "organic deep fried fatback blues," a reference to the intense flavor that comes from pig fatback.
"People say my music is both organic and greasy," he said with a laugh. "It's richly intense. It's the real deal." He added "Brother" to his moniker because so many people addressed him simply as "brother." 
Yusef plays original compositions and some covers.
"Even with the covers, I make them my own," he said. "I'm a purist. I work with whatever I have and make it my own."
For more information and tickets, visit www.solvangfestivaltheater.org.
Stay up-to-date on what's happening
Receive the latest in local entertainment news in your inbox weekly!