In 1969, the Hancock College dance program produced its first concert. One hundred and seven concerts, 1,172 dances and 3,910 dancers later, the program is presenting its 50th anniversary spring show, "Dance Spectrum 2019," through Sunday, March 17, in the Marian Theatre on the Santa Maria campus.
"This year's concert, directed by dance instructor Jesus Solorio, consists of an excellent collaboration of choreography and performances specially chosen for the gala event," said Dianne McMahon, Hancock dance instructor, who is serving as co-director in her final show at the college.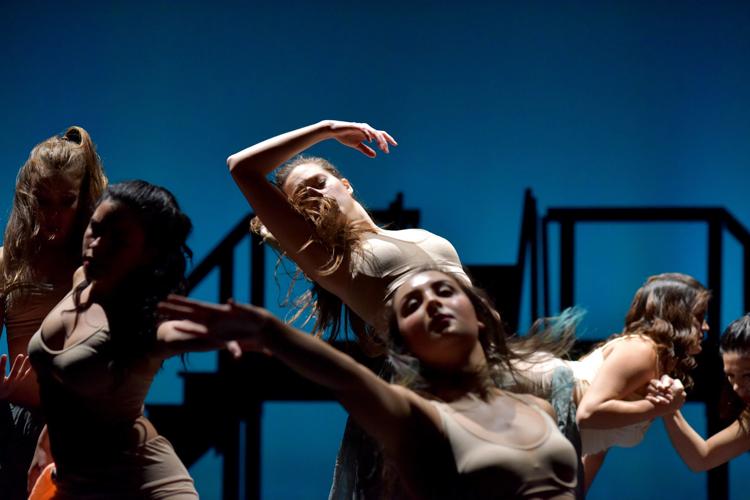 After 38 years, she is retiring.
"It's a bittersweet time for me, but I am so excited to share my experiences with our exceptional cast of 60 students and instructors who will perform an incredible assortment of all new works," McMahon said.
A timeline
The college's dance program was created by former Hancock instructor Agnes Grogan. Having trained in ballet as a child, Grogan became interested in modern dance as a young woman and received a broad-based modern dance education. Although she was employed at Hancock in 1965 as an instructor, counselor and dean of women, Grogan was hired to develop a dance curriculum in support of the theater. That year, modern dance technique was introduced, and later, an intermediate level modern dance class was added. In 1967, the program moved from the physical education program into the fine arts area.
In 1968, the Marian Theatre was completed with design input from Grogan. That year, dance classes began being offered in the dance studio/interim theater within the Marian Theatre building.
In 1969, dance instructor Georgia Hamlin was hired into the program, and in 1970, dance instructor Linda Baden Maxwell joined the team. Course offerings expanded to include ballet, jazz technique and folk dance.
In spring of 1969, the first dance concert was produced by the department. It became the annual event that today is "Dance Spectrum."
In 1975, with the dance program flourishing and students eager for more performance opportunities, a fall concert was presented in the dance studio/interim theater. This concert is today known as "Dimensions in Dance" and is also performed in the Marian.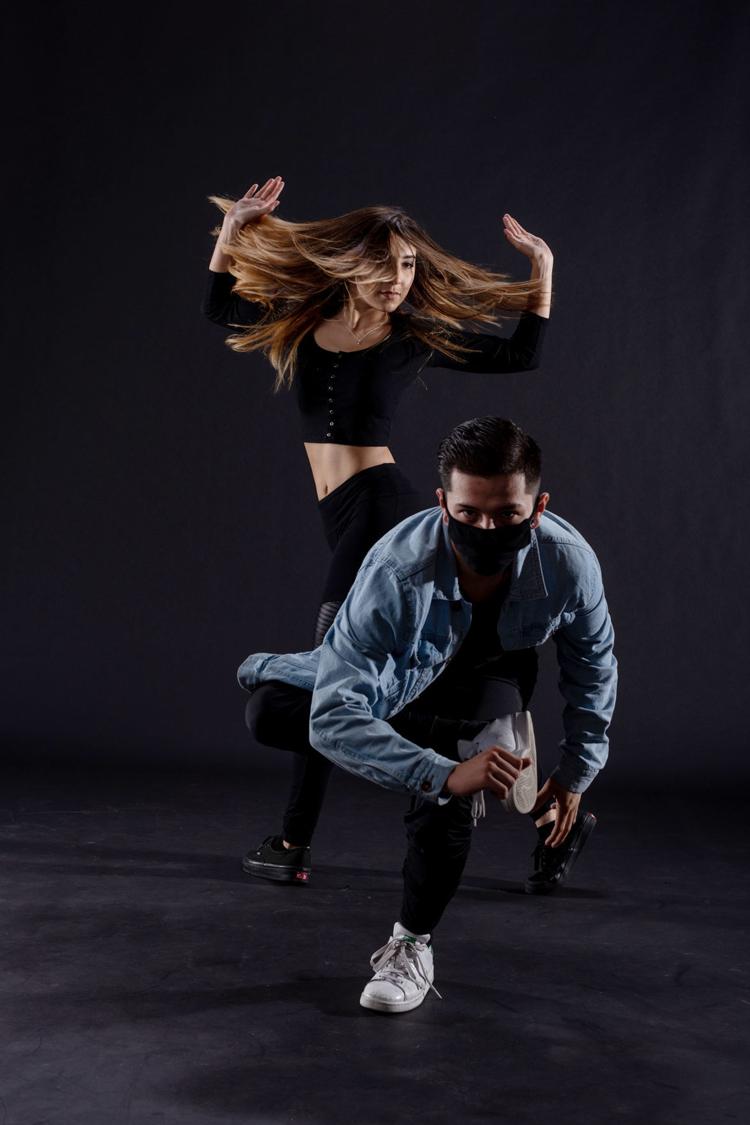 Serving as the dance program's coordinator, teacher and choreographer for nine years, Grogan became the college's dean of liberal arts and sciences in 1977. She continued to choreograph for the program until 1979.
Linda Maxwell joined the college and together they built on the program's successful foundation.
In 1981, newly hired dance instructor Dianne McMahon joined the program.
Hancock dance program coordinator emeritus Linda Maxwell was an original founder of the college's dance program and co-directed the first "¡Folklórico!" concert with Dianne McMahon. Maxwell continued to teach classes, as well as direct and choreograph for productions until her retirement in 2006. Since then, she has been a lecturer in dance at Humboldt State University, taught dance at College of the Redwoods and Folklórico at Ferndale Elementary School and Ferndale High School.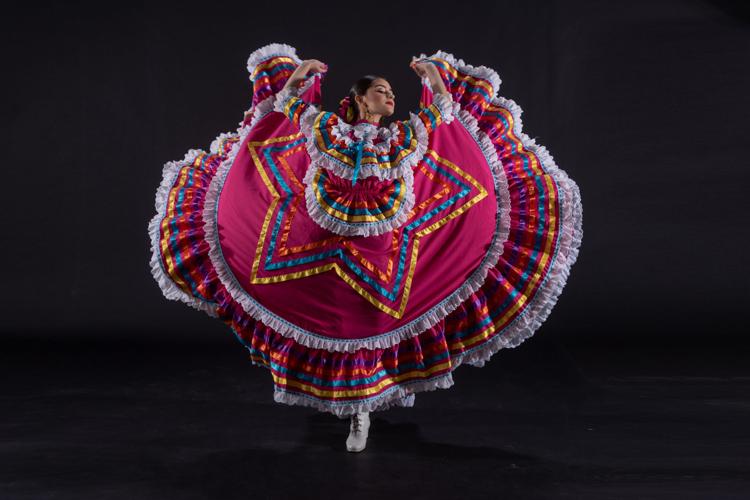 Maxwell considers herself a lifelong student of dance and spent many summers studying dance in New York City. She performed with Calpulli Danza Mexicana, a professional Folklórico company, in New York. She received both a bachelor's and master's degree in fine arts in dance from the University of California, Irvine and is a certified floor-barre instructor.
Many students credit their dance training to Hancock College and have gone on to become professionals in the field of dance.
The following choreographers participated in the creation of "Dance Spectrum 2019":
Linda Drake has owned her own dance studio in San Luis Obispo for 25 years. She teaches, competes, judges and choreographs many forms of dance, including ballroom, country-western, Latin, nightclub and swing dancing. Although Drake has trained dozens of dance professionals who now teach worldwide, her studio mission is to enhance individual's lives by teaching how to dance socially in any situation. A few of her accolades are California State Swing Champion, choreographer/dancer for several PBS specials, top instructor at World Dance-O-Rama, and professional salsa champion at International Salsa Tour.
Edgar Garcia has spent the past nine years as instructor/choreographer for Core Dance Studio in San Luis Obispo. Garcia has choreographed and performed in numerous productions of "Dimensions in Dance" and "Dance Spectrum." He has choreographed for various dance teams, dance studios and dance clubs that include St. Joseph High School, Nipomo High School and Adkins Dance Studio. Garcia is mostly known for his hip-hop choreography, but has developed a style with heavy jazz funk and contemporary hip-hop influences.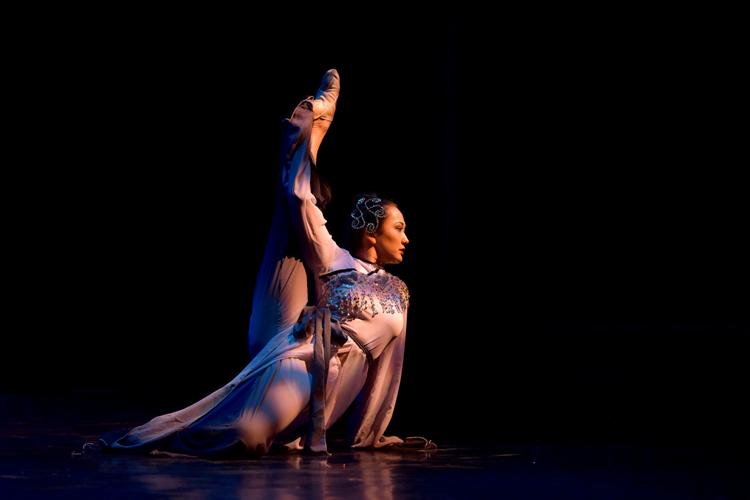 An award-winning and Emmy-nominated choreographer and director, Doriana Sanchez has enjoyed an international career creating images and movement for stage and screen, as well as large-scale theatrical installations. Ryan Seacrest of "E News!" called her the "Dancing Queen," and she is considered one of the 25 "Hip Hot Now" Hispanics in arts and entertainment by Tu Ciudad magazine. Television credits include the "Grammy Awards," "American Music Awards," "Divas Live," "Euro VMAs," "Blockbuster Awards," "The Voice," "Dancing with the Stars" and 12 seasons as resident choreographer for "So You Think You Can Dance."
Sanchez created and directed Cher's latest "D2K" tour, as well as "Cher at the Colosseum" at Caesars Palace in Las Vegas. She conceived, directed and choreographed Cher's "Believe" and "Living Proof" tours with more than 325 performances for more than 3 million people. Honored with four Emmy Awards, including Outstanding Musical Variety Special, the production was ranked as one of the most successful tours in history, grossing more than $200 million. Sanchez is also an alumni of Hancock's dance program.
At the age of 3, Randyn Spear began dancing and has performed throughout the state competitively into adulthood. After completing Hancock's dance program in 2007, Spear transferred to California State University, Long Beach, and received a bachelor's degree in dance. Upon graduation, Spear completed a comprehensive certification in Pilates through Body Arts and Science International (BASI) with a specialization in dance.
Spear has instructed and directed for San Pedro Ballet School (home of famed dancer Misty Copeland), guest taught at the USC and Cal State University, Long Beach, and taught dance at schools with the Dizzy Feet Foundation founded by Nigel Lythgoe of "So You Think You Can Dance," all while pursuing her career as a professional dancer with Inked Dance Co, Nickerson-Rossi Dance and as an annual guest artist in San Pedro City Ballet's production of "The Nutcracker."
Numerous other dance professionals and students contributed their choreography skills to "Dance Spectrum 2019," including Ben Reyes, Horacio Heredia-Vital, Shandy Mann, Jesus Solorio, Rachel Humbles, Luis Lopez, Elvis Barrera, Riddhesh Modi, Megan Rogers and Johnny Aguilar.