Here's a collection curated by The Associated Press' entertainment journalists of what's arriving on TV, streaming services and music platform…
NEW YORK (AP) — The shutdown on Broadway has been extended again — until at least early January.
The PCPA has announced a new series of virtual programs through the summer while their performance stages remain dark due to COVID-19 safety r…
The mask exhibition features the works of 14 artists.
In light of the ongoing public health crisis and prohibition on public gatherings, PCPA has been forced to cancel its 2020 summer season in Sa…
Coe assumes his new role as of April 25. 
The competition, themed "native critters that call the Tri-County region home," is currently accepting photo submissions.
Twenty-nine Solvang middle schoolers were recently tasked with applying their photography skills to American transcendentalist writer and phil…
The Wildling's virtual galleries are free for online viewing and feature those artists currently gracing the walls of the museum. 
DeBoer will explore various ways in which art historians have responded to Rembrandt's representations of his Jewish neighbors within the hist…
"Julius Caesar" will run through March 22nd at PCPA's Severson Theater, located on the Allan Hancock College campus, at 870 S. Bradley Rd. Tic…
Spring approaches, and the magic of changing seasons is in the air. Bulbs pop out of the earth, birds wildly sing, and in tune with them is th…
SOUTH ON 101 Activities in Santa Barbara this weekend include a much-lauded play based on a much-lauded book, three blues masters on one bill,…
The Cabrillo High School performing arts department is set to present a series of live performances of the comedy-musical, "All Shook Up." The…
This method of doodling provides all the benefits of traditional meditation.
THEATER REVIEW I saw PCPA's previous production of Brighton Beach Memoirs in 1997, when I was a teen like Eugene. The trademark Simon wit is a…
A heralded collection of 21 Dutch Master Rembrandt prints is making its way to the Santa Ynez Valley for public viewing at the Elverhoj Museum…
Ed Asner is bringing his political comedy God Help Us! to Solvang Festival Theater on Saturday, May 2. The three-person play is ripped from to…
For the first time in Santa Maria Valley history, three high schools are joining together to present "West Side Story," a timely tale that del…
Orcutt Community Theater presents the classic screwball comedy Arsenic and Old Lace, by Joseph Kesselring, opening Feb. 14 at the KDA Studios,…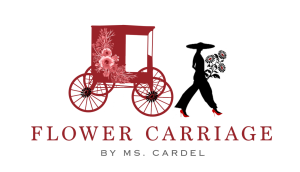 Flower Carriage By Ms. Cardel
WALK THROUGH THE CYPRESS The gallery has been undergoing a restoration project that promises a new, cleaner look for the presentation of art w…
SOUTH ON 101 A rare cold snap has daytime temperatures in Santa Barbara hovering in the low 60s this weekend. That's simply frigid to our Cent…
Los Alamos' theater group is raising money to retrofit new performance house before May production.
PCPA's Conservatory Director Roger DeLaurier is undertaking his first Neil Simon play, Brighton Beach Memoirs.
RIPCORD REVIEW The play's conflicting tones don't quite meld together, but they do at least sit comfortably enough beside each other to make t…
The talent and creativity of students enrolled in the Hancock College fine arts program is on display during the Fine Arts Student Art Show th…
The Vikings of Solvang have pledged $50,000 towards Solvang Theaterfest's $4.7 million capital campaign "IMAGINE! Building the Future."