The heart-warming and witty memoir from Neil Simon, Brighton Beach Memoirs is the first of his autobiographical trilogy of plays (with Biloxi …
Six outdoor sculptural libraries by artist Douglas Lochner are traveling to six public libraries, where they will be on display through April,…
A collection of curated art celebrating the expanse and beauty of the open night sky will debut at the Wildling Museum in Solvang on Saturday,…
Wildling Museum of Art and Nature's most recent film, Carrizo Plain – A Sense of Place was selected for the 2020 Santa Barbara International F…
The Wildling Museum will hold a special artist panel discussion to commemorate the final day of the Celebrating the National Lands of Californ…
PCPA is seeking young performers to join the Sound of Music cast. Auditions will be held from 9 a.m. to noon on Saturday, Jan. 18 at PCPA's re…
It's Christmas, and the sleigh bells ring! It looks like a holiday song in the Cypress Gallery this month. Three gallery artists have bedecked…
"The Phantom of the Opera is here," sings the heroine ominously. "Inside my mind." But he's also onstage at St. Joseph High School, in their p…
Plucky young theater company Orcutt Community Theater has taken on the plucky young orphan "Annie."
Following a lively Solvang Julefest Parade slated for Saturday, Dec. 7 at 11 a.m., the Wildling Museum of Art and Nature will open its doors f…
"By the pricking of my thumbs, something wicked this way comes…" With these words the fateful encounter between Macbeth and the three Weird Si…
Zaca Creek Gallery presents a new exhibition of paintings, "SUNSET TO SUNRISE," by Buellton artist Peggy Brierton. This body of work is a depa…
Wildling Museum will hold its 9th annual Holiday Marketplace on Sunday, Dec. 1, from 10 a.m. - 4 p.m., showcasing the handmade goods of 15 loc…
The holiday season approaches, but it's still warm enough for a dip "Under the Sea" at PCPA's production of "The Little Mermaid."
The Wildling Museum of Art and Nature will present Santa Barbara County & Beyond: Recent Photographic Landscapes" by George Rose, an exhib…
Towards the end of the year we begin to reflect. At the end of this month we give thanks for all that we have. Ann Thompson, our November feat…
Fall means fun in Santa Barbara, especially for families. There's much to offer for toddlers, tweens, and even teens this weekend.
Known for producing side-splitting comedies, the Great American Melodrama is doing something a little different for its next production. The l…
Imaginative theatrical magic will delight audiences young and old when PCPA's production of Disney's "The Little Mermaid" comes to the Marian …
Serving up decadent samples for hungry guests and judges to savor — and judge — a reported 56 amateur chefs and 23 local vintners and brewerie…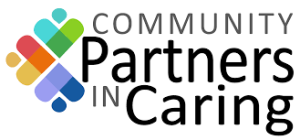 Community Partners in Caring

Solvang Theaterfest has elected Jean-Paul Demeure to its board of directors.
Solvang's annual Halloween Haunted House will return to scare again for its 26th year at the Solvang Festival Theater on Wednesday, Oct. 30 an…
The Queen of Arts Show and Sale returns to the Elverhøj Museum of History and Art on Nov. 8-9.
The vibrant oil paintings and impressionistic style works of award-winning artist Sheryl Knight will be on display at Solvang Antiques on Oct.…
Santa Maria Civic Theater and Orcutt Community Theater join forces to celebrate the contributions of Meg and Tom Smith, the founders of live t…
The PCPA will host a special event on the opening night of Disney's The Little Mermaid on Saturday, Nov. 9 at the Marian Theater.
October is the month we dip into another world, of change and fantasy. The air turns crisp, nights are suddenly cold and clear, foliage flies …