The Solvang Theaterfest has received a contribution of $150,000 from the Hans Skytt Family Charitable Unitrust, benefiting the theater's ongoi…
The first in a two-session Interplay Zoom series hosted by the PCPA is slated for Friday at 7 p.m.
I'm looking for blue skies, nothing but blue skies this month! We've had gloomy gray, smoky gray, smoky brown and particle pink too often this…
Auctioneer Jim Farnum will emcee the evening event that will feature special tributes, art, and friendly bidding wars on live auction items.
PCPA's InterPlay play reading series will return with six new plays to be streamed live on Zoom beginning Sept. 18 and running through Oct. 24.
An Chumash 'ap house is traditionally constructed with framing comprised of willow branch, and thatching material sourced from tule reed.
Plans to resume live performances in Santa Maria and the Solvang Festival Theater are projected for a June 2021 comeback.
Harmon will showcase her most recent compositions titled Califia, referencing the mythical female warrior who became the state of California's…
The project marks the Musem's first public art initiative.  
The PCPA has announced a new series of virtual programs through the summer while their performance stages remain dark due to COVID-19 safety r…
The mask exhibition features the works of 14 artists.
In light of the ongoing public health crisis and prohibition on public gatherings, PCPA has been forced to cancel its 2020 summer season in Sa…
Coe assumes his new role as of April 25. 
The competition, themed "native critters that call the Tri-County region home," is currently accepting photo submissions.
Twenty-nine Solvang middle schoolers were recently tasked with applying their photography skills to American transcendentalist writer and phil…
The Wildling's virtual galleries are free for online viewing and feature those artists currently gracing the walls of the museum. 
DeBoer will explore various ways in which art historians have responded to Rembrandt's representations of his Jewish neighbors within the hist…
"Julius Caesar" will run through March 22nd at PCPA's Severson Theater, located on the Allan Hancock College campus, at 870 S. Bradley Rd. Tic…
Spring approaches, and the magic of changing seasons is in the air. Bulbs pop out of the earth, birds wildly sing, and in tune with them is th…
SOUTH ON 101 Activities in Santa Barbara this weekend include a much-lauded play based on a much-lauded book, three blues masters on one bill,…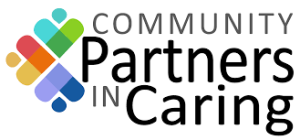 Community Partners in Caring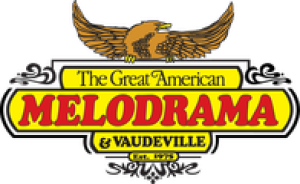 The Great American Melodrama & Vaudeville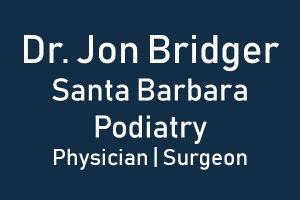 Dr. Jon Bridger - Santa Barbara Podiatry
The Cabrillo High School performing arts department is set to present a series of live performances of the comedy-musical, "All Shook Up." The…
This method of doodling provides all the benefits of traditional meditation.
THEATER REVIEW I saw PCPA's previous production of Brighton Beach Memoirs in 1997, when I was a teen like Eugene. The trademark Simon wit is a…
A heralded collection of 21 Dutch Master Rembrandt prints is making its way to the Santa Ynez Valley for public viewing at the Elverhoj Museum…
Ed Asner is bringing his political comedy God Help Us! to Solvang Festival Theater on Saturday, May 2. The three-person play is ripped from to…
For the first time in Santa Maria Valley history, three high schools are joining together to present "West Side Story," a timely tale that del…
Orcutt Community Theater presents the classic screwball comedy Arsenic and Old Lace, by Joseph Kesselring, opening Feb. 14 at the KDA Studios,…