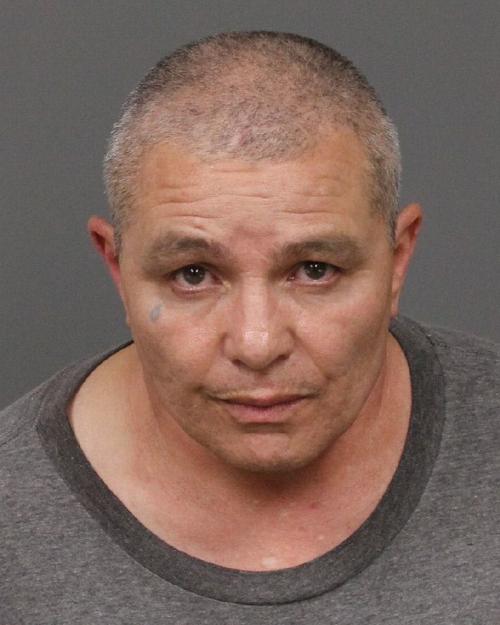 SANTA BARBARA COUNTY
Triple-fatal crash on Hwy 154 sparks brush fire near Cold Spring Bridge
Three people were killed and a 2-acre brush fire was sparked after three cars collided on Highway 154 near the Cold Spring Bridge, according to the California Highway Patrol.
Around 4:45 p.m., a black Chevrolet Camaro crossed the double yellow line and hit a Toyota Prius, according to Mike Eliason, a spokesman for the Santa Barbara County Fire Department. 
An SUV then hit the wreckage, resulting in both the Prius and the SUV catching fire, setting nearby hillside vegetation ablaze.
Eliason said three people in the Prius died in the collision, and the Camaro driver was trapped inside it on the bridge.
The driver was extricated with life-threatening injuries, then transported by AMR ambulance to a waiting CalSTAR helicopter for a flight to Santa Barbara Cottage Hospital, he said.
Fire crews from Los Padres National Forest attacked the blaze, with Santa Barbara County Fire responding with a brush crew, and the highway was shut down in both directions, Eliason said.
As of 5:50 p.m., traffic remained stopped in both directions. 
SANTA MARIA
Police investigating after juvenile with gang ties shot himself in arm during fight
The Santa Maria Police Department is investigating a shooting that occurred Thursday, in which a juvenile sustained a self-inflicted gunshot wound to the arm at an apartment complex in the 500 block of West Morrison Ave. 
Officers arrived on scene at 5:43 p.m. and found a 17-year-old Hispanic male juvenile who had shot himself in the arm during a fight, according to Santa Maria Police Department Lt. Mark Streker. 
The juvenile has gang affiliations, according to Streker, and detectives now are trying to determine whether the fight was incited by gang activity. 
Two other suspects involved in the fight fled the scene and have not been located or identified by police, according to Streker.
Officers located the gun nearby and the juvenile suspect was treated by officers and paramedics before being transported to Marian Regional Medical Center. 
The Santa Maria Police Department isn't releasing the suspect's identity because he is under the age of 18.
SANTA MARIA
Victory Harvest Church to celebrate 60 years of service by Orie and Gladys Johnson 
Victory Harvest Church of God in Christ will honor Orie and Gladys Johnson on Sunday to celebrate the 60th anniversary of the church's founding.
Long known for its regular food distributions to Santa Maria's needy, Victory Harvest Church was founded by the couple in 1959.
At 3 p.m. Sunday, church officials will hold a celebration at the church to recognize and honor the Johnsons' decadeslong record of giving back to the community.  
The Johnsons also founded Harvest Community Center, a nonprofit created several years ago to continue the community service work the Johnsons began while building Victory Harvest Church of God in Christ, located at 619 N. Railroad Ave.
LOMPOC
Juvenile accused of attempted armed robbery arrested by police
A juvenile suspected of attempting an armed robbery Monday in a northwest Lompoc neighborhood has been arrested, the Lompoc Police Department announced Thursday.
The suspect was described by the Lompoc Police Department as a Hispanic male juvenile. Because of the suspect's age, the Lompoc Police Department reported that it would not be providing any further details.
Police had previously asked for public assistance to identify the suspect who reportedly pulled a handgun and attempted to rob a woman around 10:43 a.m. Monday. 
The suspect reportedly ran from the scene after the victim told him she didn't have any money and screamed, according to Lompoc police. A surveillance camera that was located near the scene of the crime captured an image of the person suspected by police as the culprit.
SAN LUIS OBISPO
Nipomo man guilty on six counts of child molestation
A Nipomo man was convicted Thursday of six counts of child molestation involving three children over a span of nine years and now faces a potential sentence of life in prison, the San Luis Obispo County District Attorney's office announced.
William Martinez Perez, 59, was found guilty of six felony counts of committing a lewd act on a child under the age of 14, with two special allegations, for incidents that took place between 2001 and 2005 and between 2011 and 2016.
The jury reached the verdict after nearly a week of testimony and a half-day of deliberation.
The criminal complaint included two counts involving lewd acts on one girl and two counts involving lewd acts on a second girl, each of whom would have been 9 to 11 years old when the acts occurred between 2011 and 2016.
Another two counts involved lewd acts on a third girl who would have been age 6 to 11 when the acts were committed between 2001 and 2005.
Two enhancements for crimes committed against multiple victims, which the jury found to be true, were included in the complaint.
District Attorney Dan Dow said the verdicts will subject Perez to a sentence of life in state prison.
Sentencing is scheduled for Nov. 20 before Judge Jacquelyn Duffy in Department 1 of San Luis Obispo County Superior Court.
"Sexual abuse of children are some of the most complex, sensitive and tragic cases handled by our office," Dow said. "It takes an immense amount of courage for these young victims to come forward and report the abuse."
Dow said he was satisfied with the verdicts and expressed pride for the work of the prosecution team for ensuring the victims' voices could be heard and Perez held accountable.
The investigation of the crimes was conducted by the San Luis Obispo County Sheriff's Office, and the case was prosecuted by Deputy District Attorney Julie Antos.
Be the first to know
Get local news delivered to your inbox!