contributed
family friendly
for teens
seniors
accessible
18 and over
date night
Pump Boys & Dinettes
Melodrama Presents Broadway Musical Pump Boys and Dinettes
The 2020 theatre season starts off with a bang, laced with a bit of country twang. Oceano's Great American Melodrama is presenting the Tony award nominated hit musical Pump Boys and Dinettes. The country and western show features six talented performers who play all the instruments, sing all the songs, and tell all the jokes. Directed by LA-based director Allison Bibicoff, this show is sure to delight Central Coast audiences, even those that don't regularly attend theatre performances. "Pump Boys feels like a concert where you have a backstage pass and get to hang out with the musicians. You just smile all the way through," says Melodrama Artistic Director Dan Schultz.
The 'Pump Boys' run a filling station, selling high-octane on Highway 57 somewhere in Grand Ole Opry country. The 'Dinettes', Prudie and Rhetta Cupp, run the Double Cupp diner next door. Together they tell tales of small town life, reminisce about loves won and lost, and crack jokes that make even the grumpiest among us smile. The actor-musicians fashion an evening of terrific comedy playing guitars, piano, bass and even kitchen utensils. Pump Boys received unanimous raves on and off-Broadway. The talented actors sing, play guitars, piano, bass and, yes, kitchen utensils. The cast includes Katie Worley Beck, Eleise Moore,  Mike Fiore, Alejandro Gutierrez, Kurt Morrow, and Mark Schenfisch. Off-Broadway veteran Erik James provides the musical direction. 
Following every performance of Pump Boys is the Television Vaudeville Revue. It's a wacky look at the ways television worms its ways into our lives: from streaming shows, to comedy specials, to problems with your antenna (remember that?).  You'll hear great tunes and see hilarious sketches that poke fun at America's real pass-time. 
Pump Boys and Dinettes plays January 23 - March 8. Performances are Thursday and Fridays at 7 pm, Saturdays at 3 and 7 pm, and Sundays at 6 pm. The Melodrama's in-house snack bar features great food and drinks served before the show and during intermissions. Tickets are $24 to $32, with discounts available for groups, seniors, students, active military, and children. For more information and to purchase tickets, call the Melodrama Box Office, at 805-489-2499, or visit www.americanmelodrama.com. The Great American Melodrama is located on Highway 1 in Oceano, just three miles south of Pismo Beach. The Melodrama has been providing professional family entertainment on the Central Coast since 1975.
Starting Thursday, January 23rd, 2020, repeats every week on Sunday, Thursday, Friday, and Saturday until Sunday, March 22, 2020 @ 7:00 pm – 9:30 pm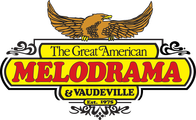 The Great American Melodrama & Vaudeville
1863 Front Street
Oceano, CA 93445
805-489-2499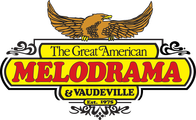 The Great American Melodrama & Vaudeville
1863 Front Street
Oceano, CA 93445
805-489-2499