Vehicles streamed through the drive-through at the newest Dutch Bros Coffee store after it opened for its first day of business Thursday at 1790 N. Broadway in Santa Maria.
Nicole Frohnauer, the local operator of the company-owned outlet, personally served some of the first customers at the 439th Dutch Bros location.
She said business was brisk when the Santa Maria drive-through opened at 5 a.m. and picked up again about 8 a.m. after a short lull.
"We are still slammed and going strong," she said about 1:30 p.m., although she hadn't had time to run a count on the number of customers to that point. "I know we've been steady since 8 o'clock."
She said at times, there were long lines of cars outside the store, but the wait was short.
"We're fast," she added. "We pride ourselves on speed, quality and service."
She said most of the customers came to get a taste of Dutch Bros proprietary coffee — served hot, as mochas, lattes, breves and nitro-infused cold brew, with extra shots of espresso, whipped cream or sprinkles.
But others ordered frosts, freezes, flavor-infused green and black teas, chai, lemonade and flavor-infused soda water, and the private label Blue Rebel energy drinks were especially popular, she said.
Granola bars and chocolate chip, lemon poppy seed and orange cranberry muffin tops were also available.
The company has a special menu of drinks just for kids as well as a secret menu of 16 drinks with names like the Bay-Nay-Nay, Nutty Irishman, Molten Lava, Ninja, B-52, the Bob and Dutch Canyon.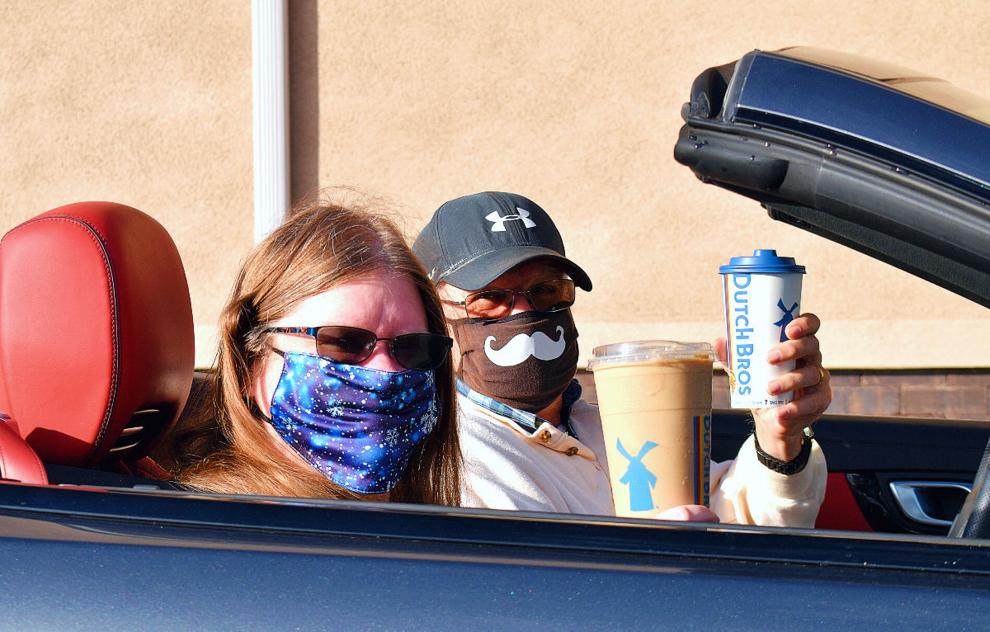 The Santa Maria store will be open from 5 a.m. to 10 p.m. Sunday through Thursday and 5 a.m. to 11 p.m. Friday and Saturday, said Olivia Ortiz, regional public relations lead.
Dutch Bros merchandise, including coffee and cocoa as well as cups, mugs, travel cups, drink bottles, bean cannisters and a French press, is available on the company's website.
As of Wednesday, the company had a full slate of employees for the Santa Maria location, but Frohnauer said the company is always accepting applications, which are available on its website at https://dutchbros.com/.
Headquartered in Grant's Pass, Oregon, Dutch Bros Coffee was launched in 1992 by brothers Dane and Travis Boersma, who wanted to get out of dairy farming and started out with a double-head espresso machine and 100 pounds of coffee beans.
Today, Dutch Bros sources Arabica beans from high-elevation farms in Brazil, Columbia and El Salvador, has more than 400 stores in nine states and employs about 12,000 people.
123120-smt-news-dutch-bros-opening-006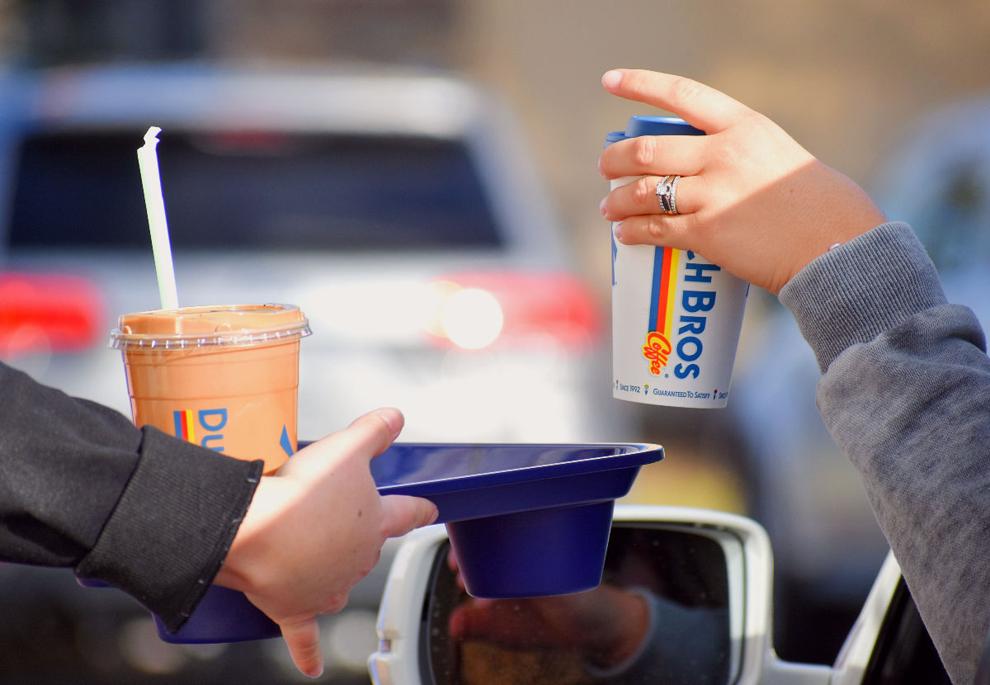 123120-smt-news-dutch-bros-opening-001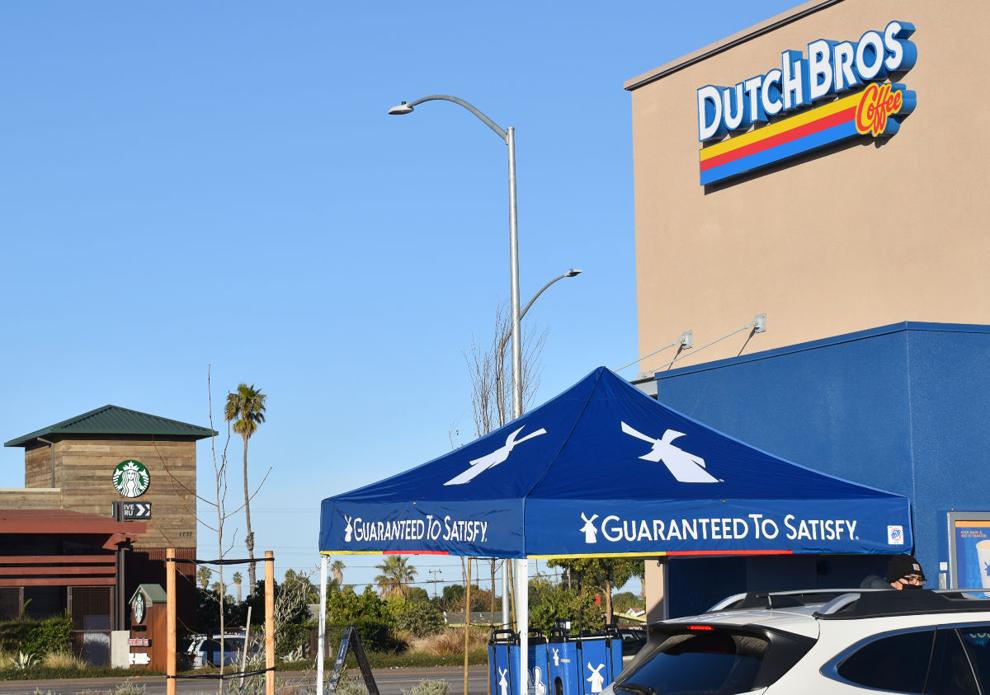 123120-smt-news-dutch-bros-opening-002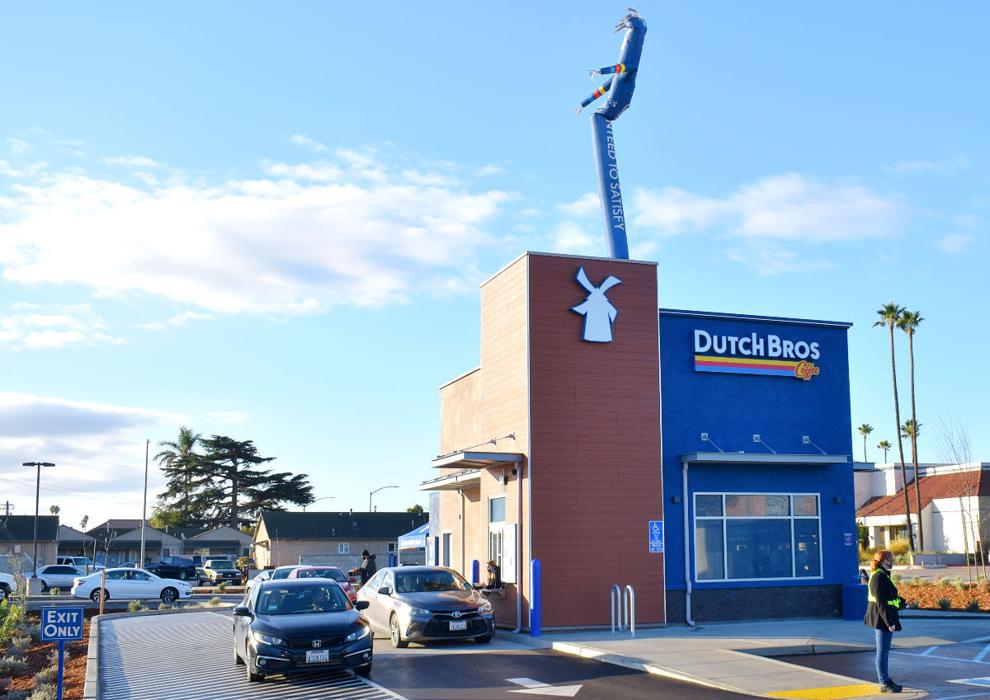 123120-smt-news-dutch-bros-opening-001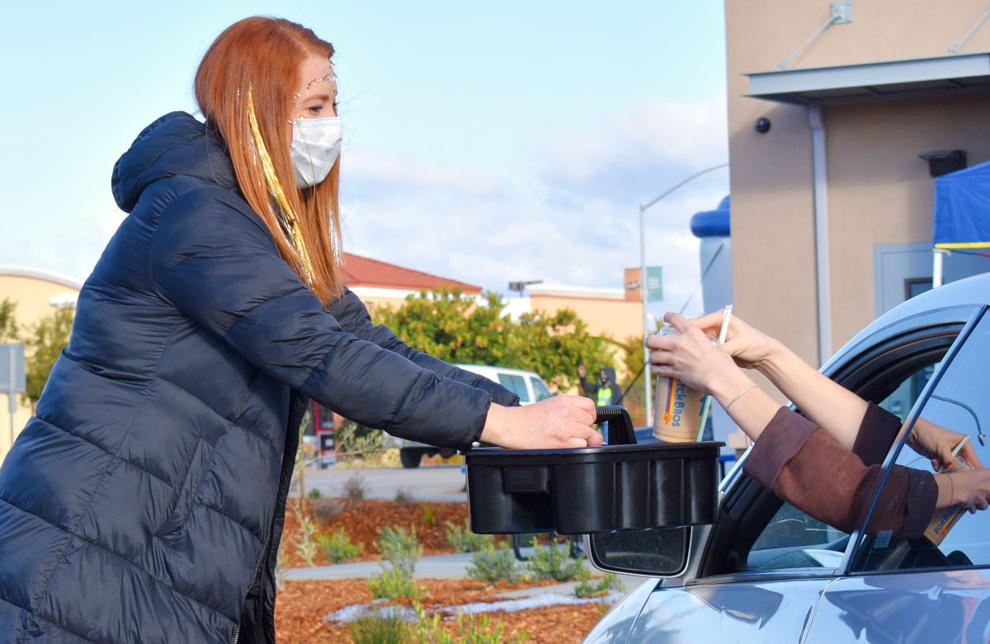 123120-smt-news-dutch-bros-opening-003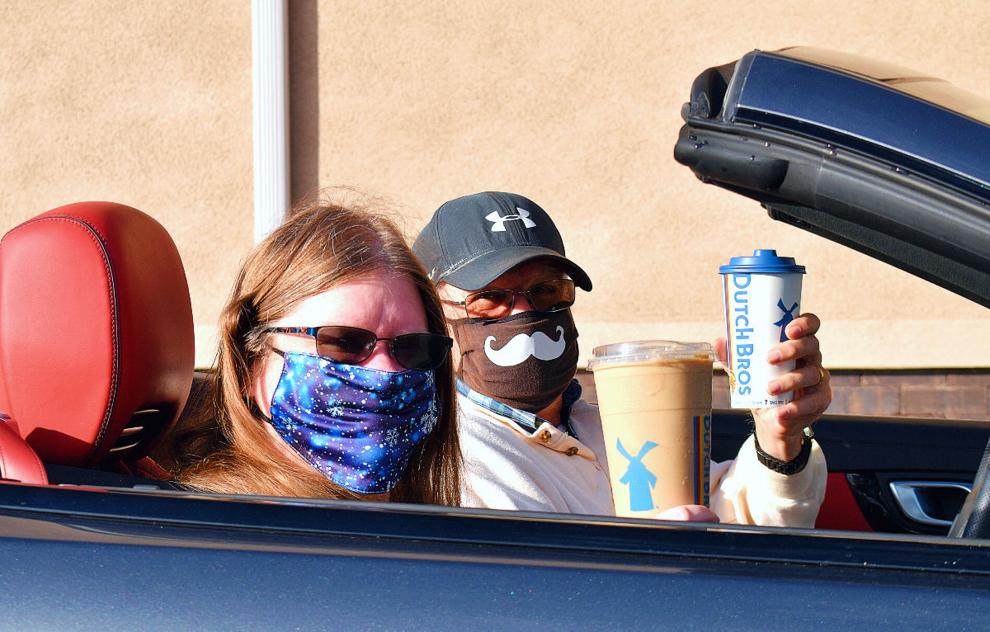 123120-smt-news-dutch-bros-opening-005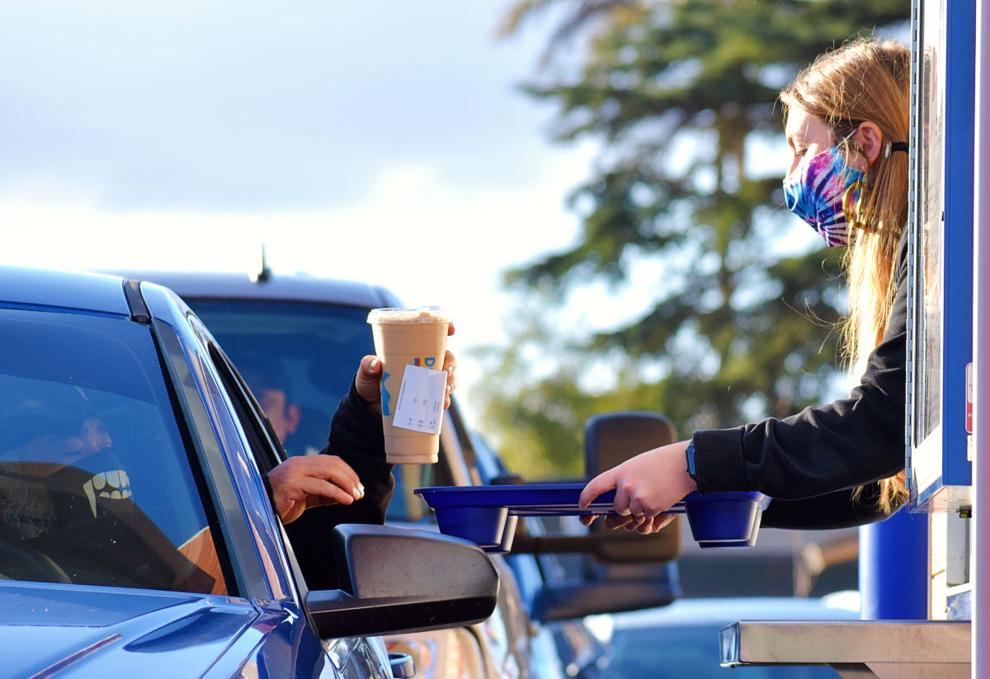 123120-smt-news-dutch-bros-opening-007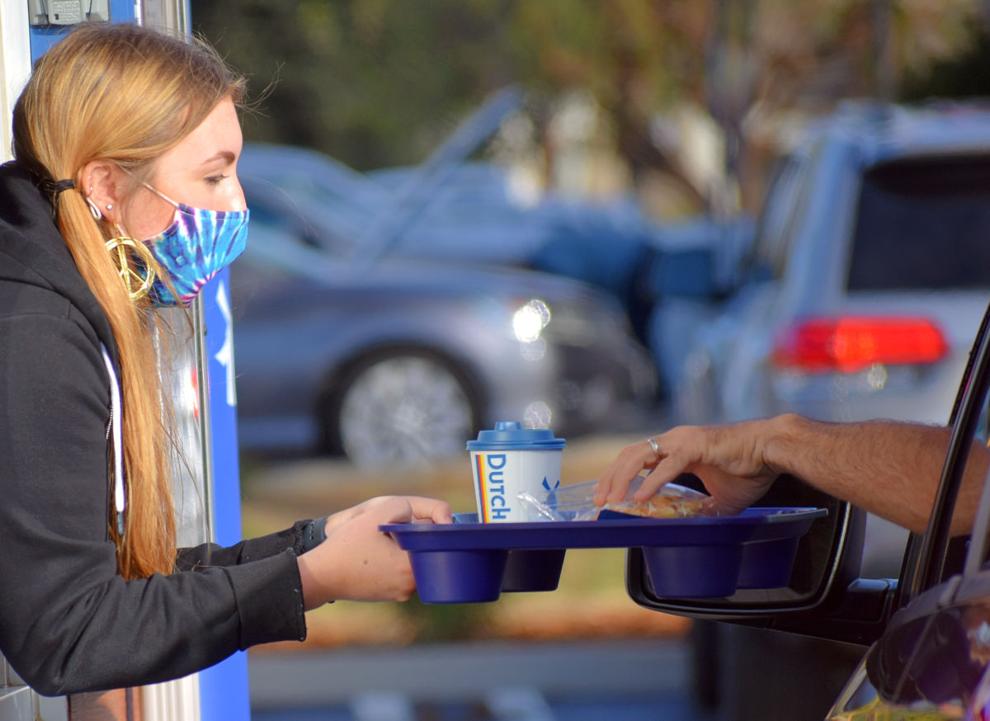 123120-smt-news-dutch-bros-opening-004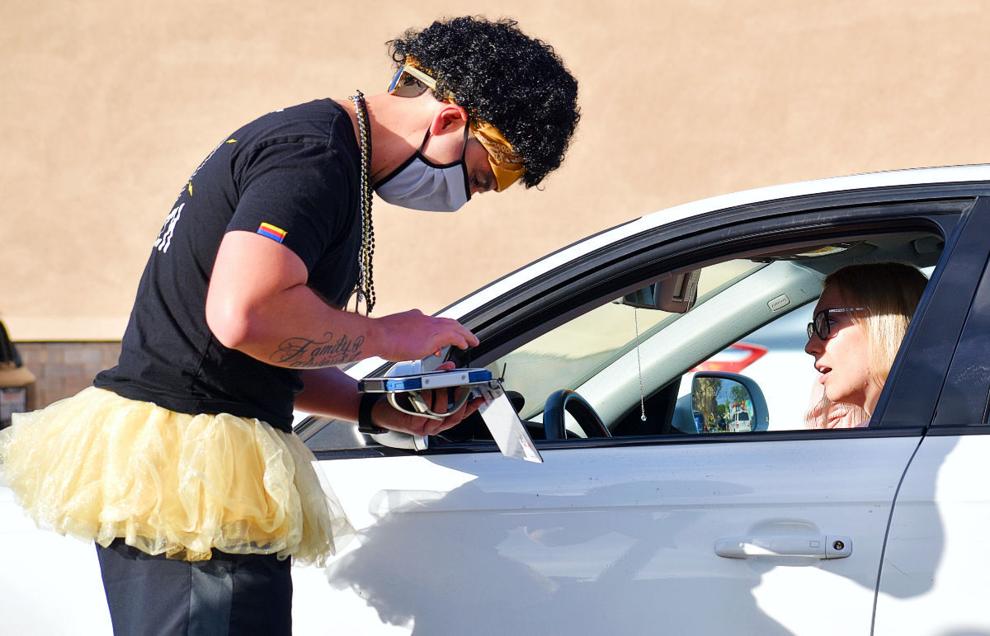 123120-smt-news-dutch-bros-opening-005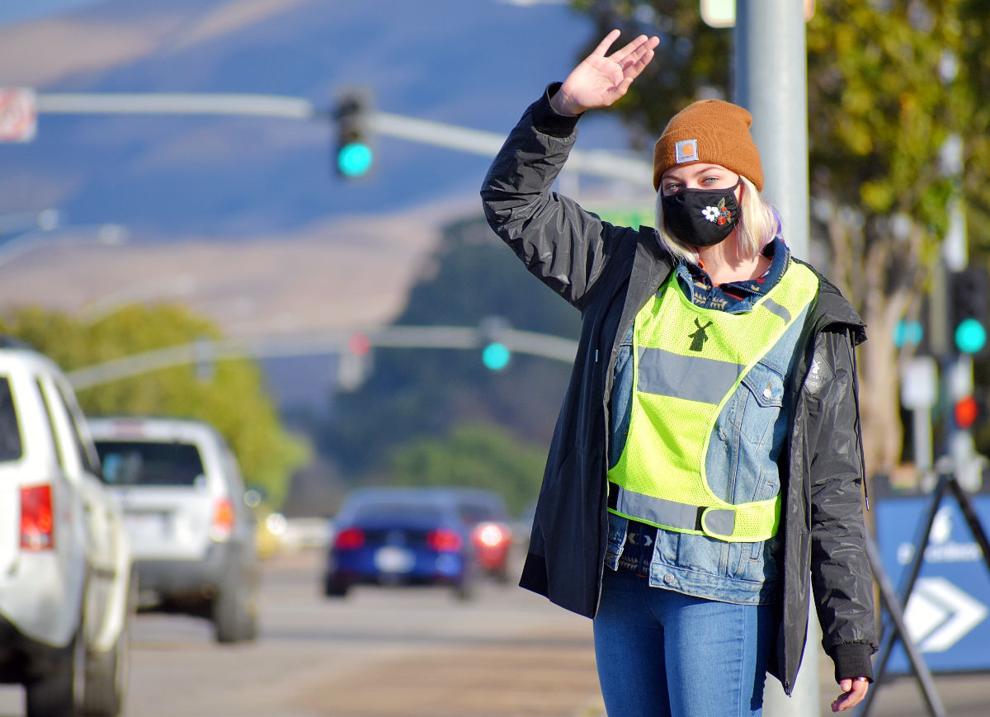 123120-smt-news-dutch-bros-opening-010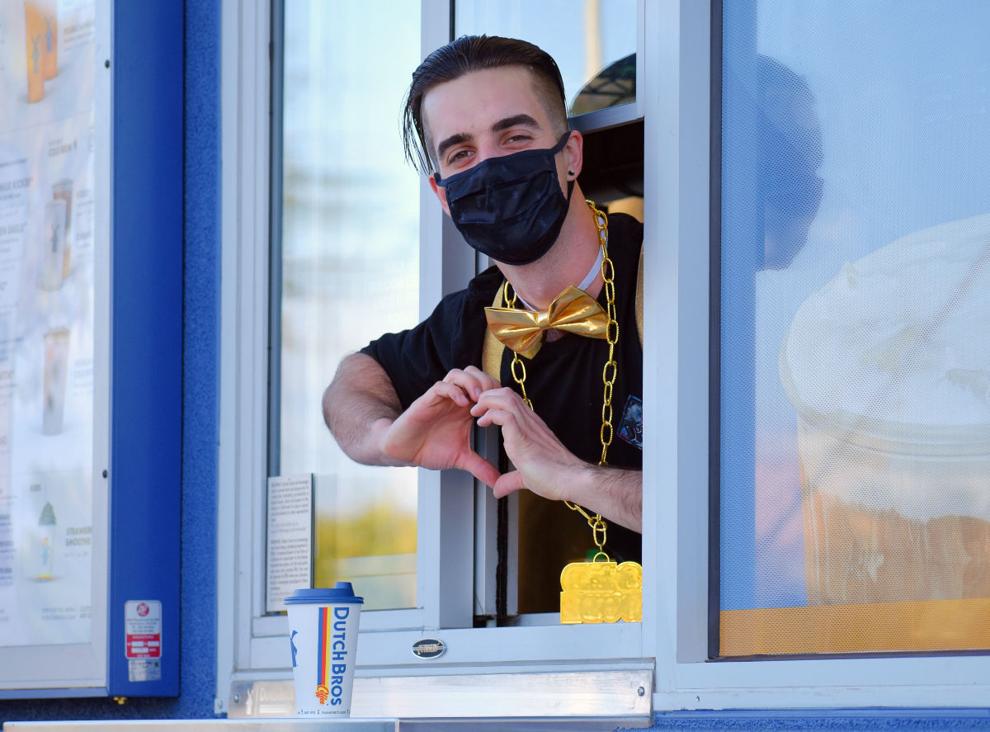 123120-smt-news-dutch-bros-opening-011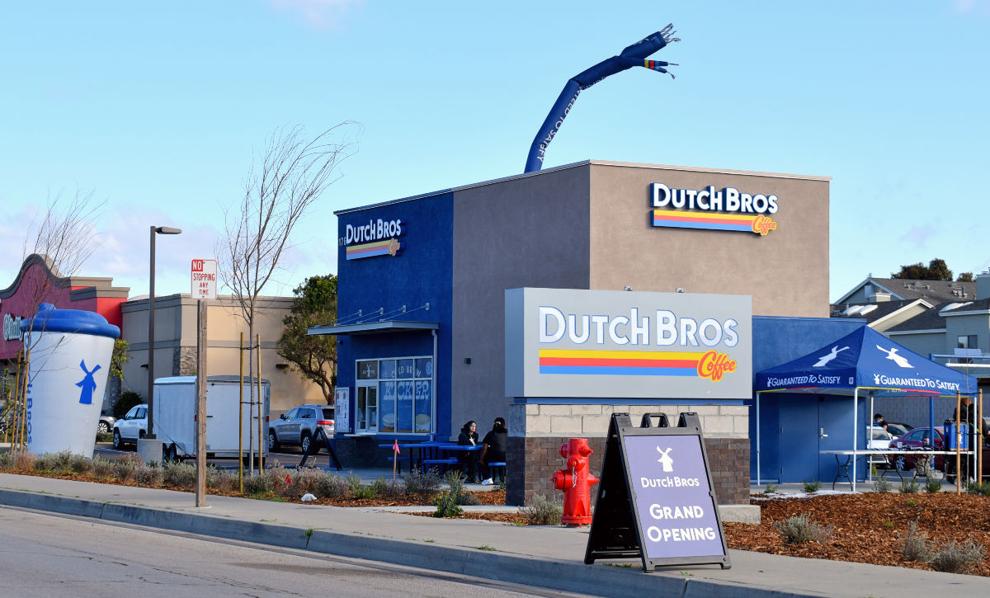 123120-smt-news-dutch-bros-opening-012