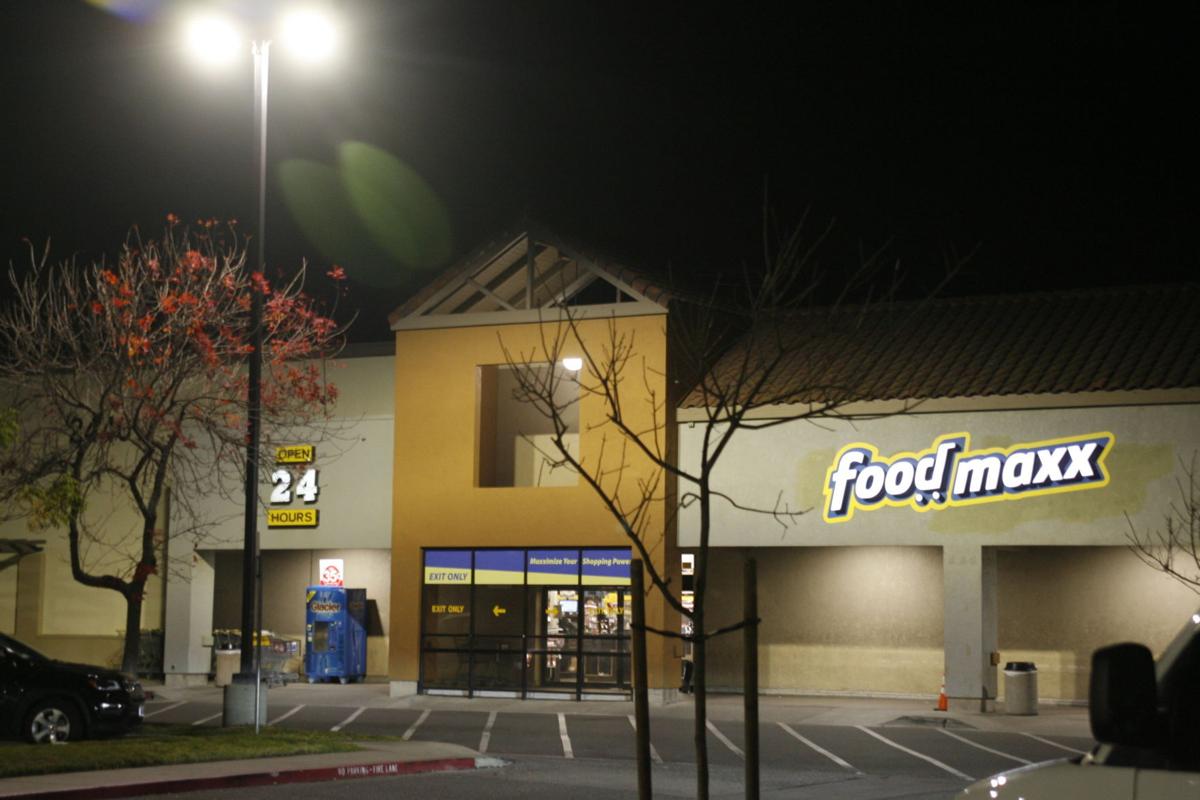 FoodMaxx on South Broadway in Santa Maria closed Wednesday after an employee tested positive for COVID-19 but reopened as usual Thursday after the entire market was sanitized and some of the employees were quarantined, a spokeswoman for FoodMaxx's parent company.
After management learned of the positive test for an unidentified employee, the market at 2440 S. Broadway was closed "out of an abundance of caution," said Victoria Castro, public affairs manager for the Save Mart Companies.
"Upon the precautionary closure, the store was thoroughly disinfected, cleaned and sanitized for the safety of our customers and employees," Castro said. "This is a two-step safety process.
"First, a professional service sanitizes and cleans every area that is touched or handled by employees and customers," she explained. "Next, a professional service fogs the entire store, every nook and cranny, with an EPA-approved disinfectant."
After the sanitization process was complete, the store reopened at 7 a.m. Thursday.
"We have followed [U.S. Centers for Disease Control & Prevention] guidelines, and the employee testing positive, and any employee that may have had direct contact with the individual, has been placed on quarantine," Castro continued.
"As you may know, rules mandate the wearing of face coverings both by employees and the public. We believe this is an important health precaution."
She outlined almost a dozen safety measures the company takes to protect employees and customers from the spread of COVID-19, including providing employees with face coverings, hand sanitizer and gloves and requiring employees and customers to wear face coverings at all times in the stores.
Posted signs and in-store public announcements broadcast every 15 minutes remind employees and customers to wear masks and practice social distancing, and all stores are limiting the number of customers inside to allow for social distancing, Castro said.
Wellness checks are conducted at the beginning of each shift, and employees are asked to monitor their own health and stay home if they are sick, she said, and store teams and those throughout the supply chain have been trained to prevent the spread of communicable diseases.
Plexiglas shields have been installed at all full-service check stands as well as bakery, deli and pharmacy counters, Castro said, and the frequency and intensity of surface cleaning have increased at check stands, on shopping carts, in high touchpoint areas and in employee common areas.
Castro said the company's sick leave policies and Employee Assistance Fund provide support to team members who need to take time off work due to a COVID-19 issue.
The Save Mart Companies owns 197 stores in California and nine in Nevada, employs more than 14,000 people and has annual sales of more than $4 billion.
In addition to Save Mart and FoodMaxx, the company also owns Lucky, Lucky California and MaxxValue markets.
For more information, visit www.thesavemartcompanies.com.
Concerned about COVID-19?
Sign up now to get the most recent coronavirus headlines and other important local and national news sent to your email inbox daily.