In the spacious, sunlit Space Virtual Reality (VR) headquarters located in downtown Solvang, a young man is seated on a white, circular couch wearing a rectangular piece of technology over his eyes. He moves his hands purposefully in the air, sending specific commands to the small controllers in his grasp.
Not needing to look at the flat screen television that hangs on the wall at the center of the seating area, he continues to fixate in a direction no one else can see, gesturing at things that are only for his eyes.
"I'm expressing my creativity," 15-year-old Dillon Miller says, describing the virtual world he is creating.
Space VR's owner Jaime Baker then sends the teenager's 3D pictorial onto the flat screen in an action called "casting," with Dillon's permission. A great spire, bright fire features and gusts of wind produced by Dillon, come to life with animation and can be seen and appreciated as art – albeit on a 3D canvas.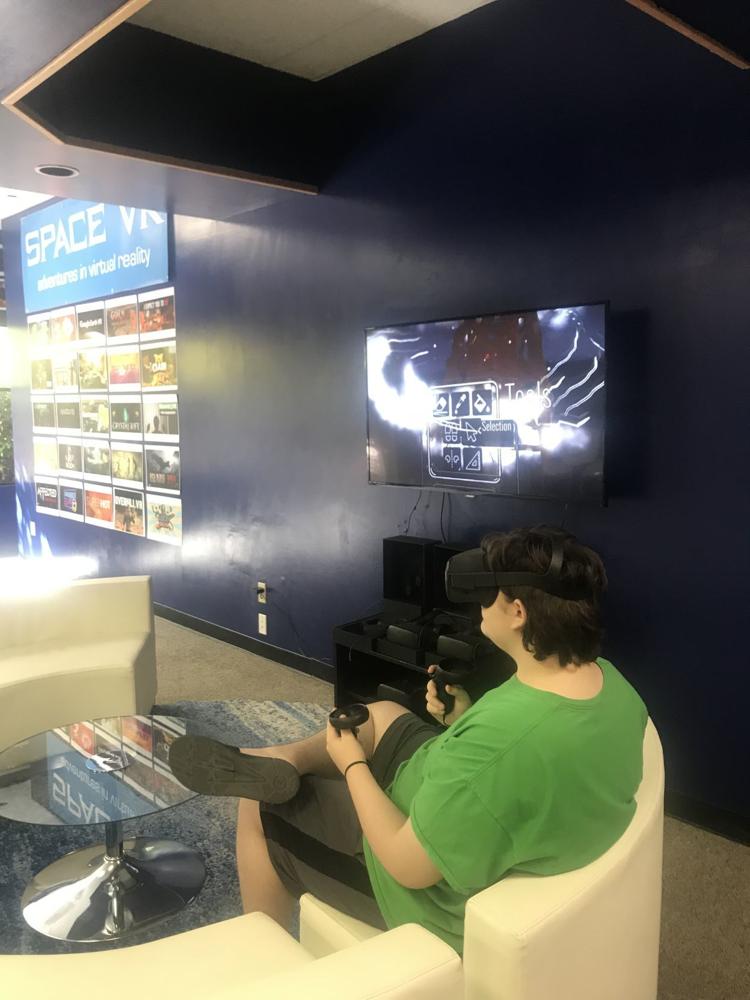 For two hours each week Dillon and his grandmother, Vickie Miller, visit the VR arcade as part of the art program through his school.
"I think it's pretty interesting and a great way for him to learn," Miller said. "He just zooms right in – and he's teaching me."
Since VR was introduced to the mainstream in 2017, according to Baker, much like the 2-dimensional electronic gadgets of the past, today's youth are having little trouble integrating the 360-degree graphics technology into their lives.
Baker gives thanks to his son Levi, for the existence of Space VR itself.
"This is the brainchild of a 12-year-old, my son, who is also my IT director," Baker said proudly.
You have free articles remaining.
Baker, a 20-year playwright which includes two years training and two years acting with PCPA, says that his experience in the arts and his son's love of technology are the key components for a business that continues to thrive 1½ years later.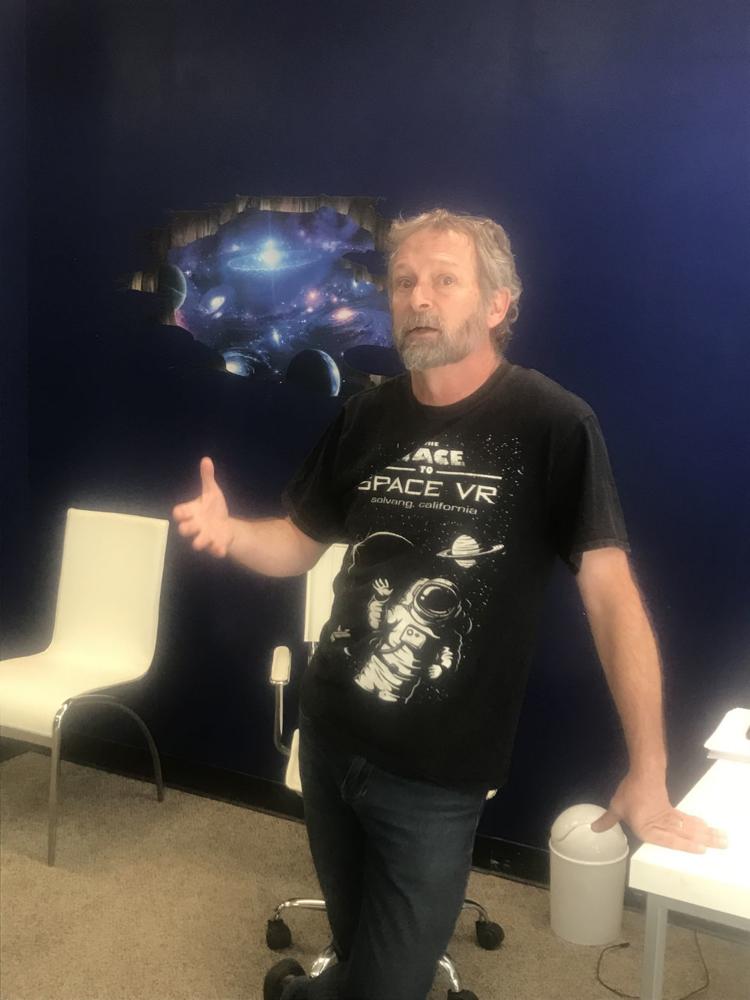 "We saw a very rudimentary version in London, and thought 'let's just kind of explode this idea,'" he recalled.
Comparing Space VR tech to home virtual reality systems, Baker says the difference is that their technology and their library of over 600 games and experiences, puts players inside an environment – surrounded on all sides – by interactive scenes such as the bottom of the ocean, a primeval forest with dinosaurs, the South Pole assisting research scientists, on Mars or, of course, battling zombies.
Though his focus is centered on expanding the educational side of Space VR, which he hopes will one day include a 250-seat theater and global partnerships with artists, science and tech companies, Baker concedes to the universally revered zombie-battling like most other VR arcades.
"City Council members have come down to kill zombies," Baker said, smiling. "But they also think our idea is great, and that [the community] needs more of it."   
More easily identified by their illustrious charm and curated looks, Hollywood stars of yesteryear can now be seen in a different light and ad…
Imaginative theatrical magic will delight audiences young and old when PCPA's production of Disney's "The Little Mermaid" comes to the Marian …
Lisa André covers Valley Life for Santa Ynez Valley News.