For nearly as long as they've been married, 54 years, Bent and Susy have owned and operated Olsen's Danish Village Bakery in downtown Solvang, where each day they peddle their locally-famous fresh breads, cookies, cakes and pastries to the patrons they call family. 
The Olsens will celebrate 50 years in business on Saturday, Aug. 1, with a daylong golden anniversary fete on their outside patio complete with Kringle, layered cake, coffee and music. And everyone is invited.
Looking to each other in anticipation of what the other might say, Susy Olsen, 76, a small-framed Italian woman with a spark in her eyes, takes stock of the legacy they've built.
"My favorite part of the journey has been the people" she said, remembering the many years of juggling business operations while raising three children — one of which is today a baker and will at some point carry on the family business. "When I used to take a day off, I would still come in. I missed the people." 
Bent Olsen, 76, said of the likely millions of patrons they've served over the last 50 years, his fondest memories reside with the community.
"We have met so many wonderful people," he said. "We have made good friends with many people, and have stayed good friends. Many we've known ever since we first came to this country. It's been a good journey."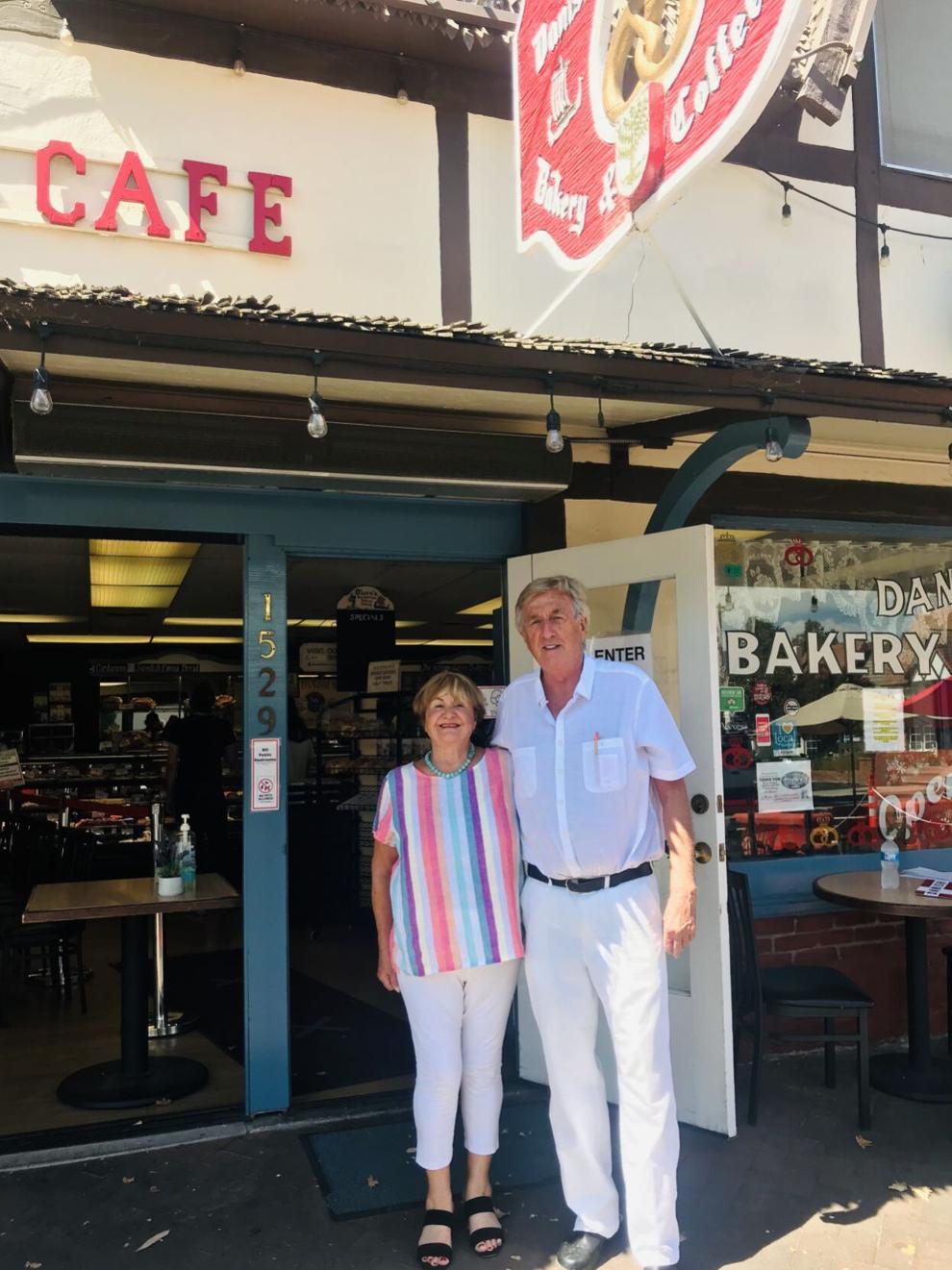 Looking back at the years that brought them to where they are now, Olsen acknowledged that although they managed their business conservatively, some setbacks were out of their control, namely, the energy crisis of 1973 which impacted both national and local economies.
From 1973-74, members of the Organization of Arab Petroleum Exporting Countries enacted an oil embargo that targeted nations supporting Israel during the Yom Kippur War.
For months the streets of downtown Solvang sat empty, Olsen said, likening those economic times to the COVID-19 health crisis that for months has caused a number of local businesses to close down.  
"In '73 we had just started up here," he said. "People couldn't buy gas, but only on uneven days. The town was empty for three months. If it had continued for longer, we wouldn't have lasted."
With optimism for the future, Olsen believes Solvang will again move beyond today's turbulent times, attributing his assurance to a tight-knit staff, supportive customer base and the strength of his wife. 
"She's a very, very strong person, and comes from a strong family," Olsen said. "She has a great personality and is a great businesswoman. We make a good team."
As serendipity would have it, the Olsens met in a Santa Barbara City College classroom in 1965 where they had been studying English.
Susy Olsen, who had no plans to immigrate to the U.S. from her native Italy and was only here to study for a short time, married her husband in 1966 and committed to building a life — and bakery — in Solvang. 
Four years later — with a nudge from Olsen's father, who with his wife had relocated to Solvang from Denmark after selling the family bakery — the young, spirited couple purchased the 1529 Mission Drive shop in 1970 from then-bakery owners John and Betty Larsen.   
They stood on the shoulders of three generations of master bakers dating back to 1890, when Bent Olsen's great-grandfather, Ole, first established the family's namesake bakery in the town of Aerøskøbing, Denmark, located on the island of Ærø. Olsen says entering the bakery business was inevitable. 
Further, having graduated as a pastry chef from a Swedish baking academy straight out of high school and completing a four-year apprenticeship in Denmark before working under the tutelage of Solvang baker Carl Birkholm Sr., Olsen was ready to step into his future.
"Baking is in my veins — it runs strong in my veins," he said, nodding to the daily dose of pastry with coffee he enjoys each morning.
Susy Olsen, however, doesn't share her husband's love of confectionery indulgence. 
"I don't really like sweets. In Italy, we don't eat much sugar. But my favorite is the Kringle," she confessed, referring to their bakery's Scandinavian pretzel-looking pastry that meets both sweet and savory profiles.
In addition to putting out the usual product line of fresh-baked treats that customers have come to know and love, Bent Olsen explained that both cake baking and experimenting with new ideas inspired by their global travels, are by far his favorite way to spend time in the kitchen.
"I can use my own imagination and I don't have to follow certain recipes," Olsen said, contrasting that with 130-year-old recipes from which their baked goods are shaped. "I'm always looking for new ideas. I like to keep my mind open at all times."
Currently, Olsen and his team of bakers are working to perfect a new menu item, Italian ciabatta bread, which he says is certain to be a success.
"This is my hobby," he said. "This is my day on the golf course. I don't think I'll ever retire."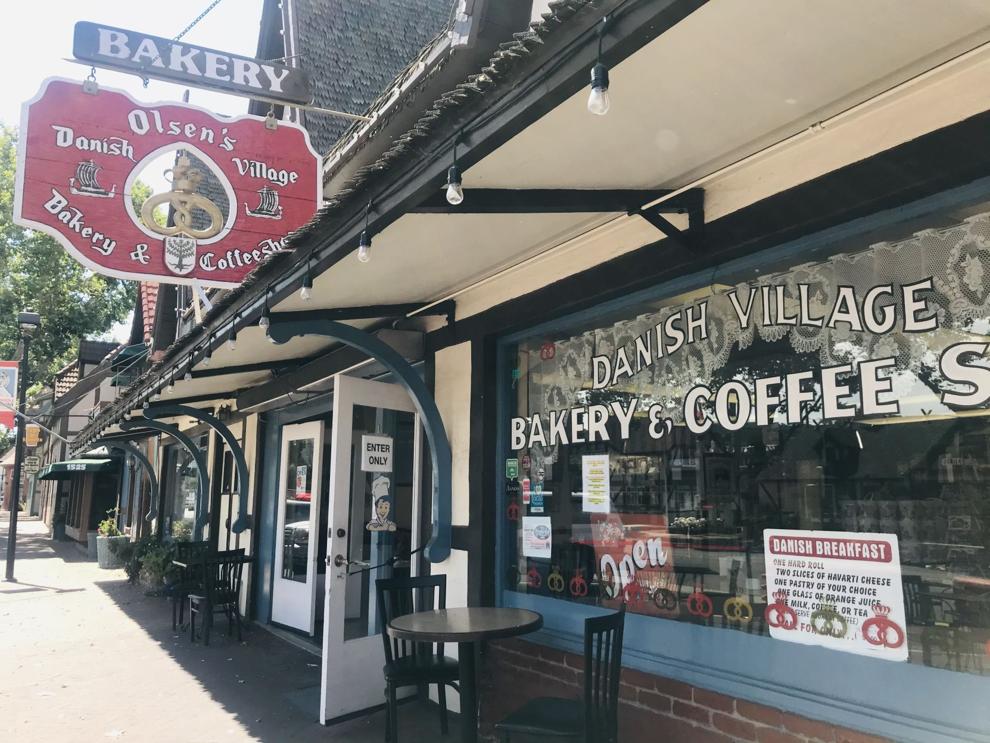 As tourists started to trickle into Solvang, Carl Birkholm Sr. expanded his business. In 1951, he opened the Birkholm's Bakery location in Paaske's Copenhagen Square, on Alisal Road. Soon, more than just Solvang visitors would be exposed to the Birkholm name.