Decades prior to Los Alamos becoming a burgeoning food scene, an ambitious 29-year-old chef on a work visa from Sweden envisioned a bustling main street, thriving commerce and a rising real estate market.
Twenty-one years later, chef Jesper Johansson, now 49 and co-owner of Plenty on Bell in Los Alamos — though quick to bristle at the mention of his foodie scene pioneer title — recounts his humble beginnings in a sleepy town and witnessing a longtime vision realized. 
"When Clark came along, [the town] just grew stronger and eventually what we saw in 1999 came to fruition in 2012," said Johansson, referring to chef Clark Staub of neighboring restaurant Full of Life Flatbread. "I'm very thankful that I got to stay here in town and see the evolution of it all."
At the age of 23, Johansson came to Santa Ynez from Kungsbacka, Sweden, on a tourist visa, to tend horses. On weekends, he would often visit nearby Los Olivos and noticed that although the town was empty and quiet, something endured.
"I thought, 'There are a couple of restaurants, how do they make it?' And, 'There's a couple of wineries, how do they make it?,'" he said, adding that the art scene was the focal point of downtown.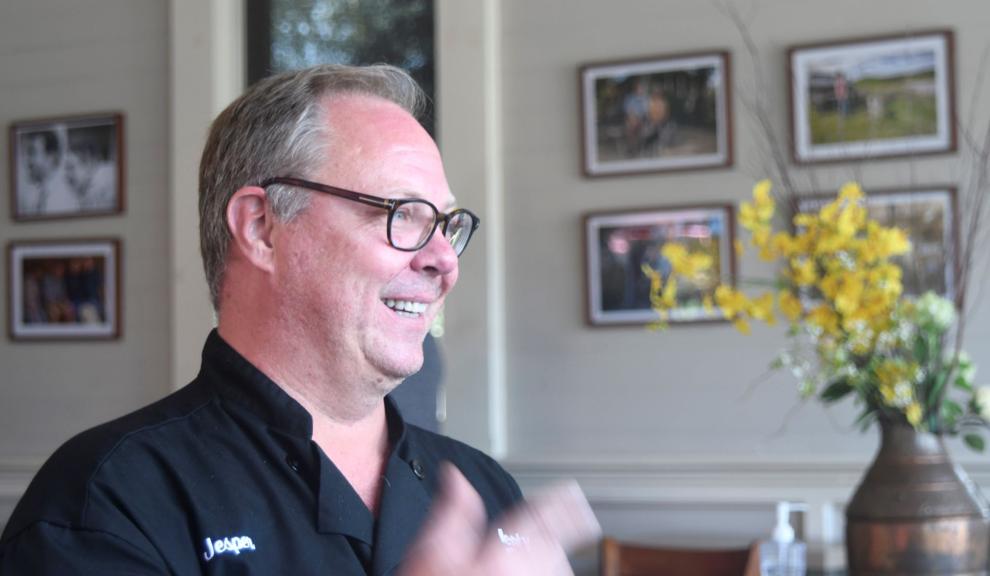 With the guidance of friends and family, he changed course and set his sights on cooking, signing up for Santa Barbara City College's culinary program to fast-track his way to a four-year work visa. 
"People said, 'You should cook. That's what you should do,'" Johansson recalled. "So I said, 'I'm good with that,' because I love to cook." 
After completing the two-year program, Johansson interned one year with brothers Matt and Jeff Nichols of the well-known Brother's Restaurant, who in 1996 opened their Solvang location.
"They were seven or eight years older than me," Johansson said. "I told them, 'I know how to cook, but I don't know how to cook like this: fast and furious.' So they taught me and I'm very thankful to them."
The internship also provided the bright-eyed, young chef with an opportunity to serve at catered parties, including one attended by Julia Child, a resident of Montecito at the time, and role model to many.
"She was also a big fan of the culinary program at City College," he said. "We would sometimes see her walk in. Many people would gather around her."
A chance meeting with local businessmen Ralph Quackenbush and Rupert Trinidad provided Johansson with an opportunity to apply his culinary skills in a small, quiet town, teeming with historic importance — and potential. 
"There was no proof," said Johansson, pointing at his choice to invest years into building a new cafe in the middle of nowhere. "But I feel like it was a solid decision because I was never scared."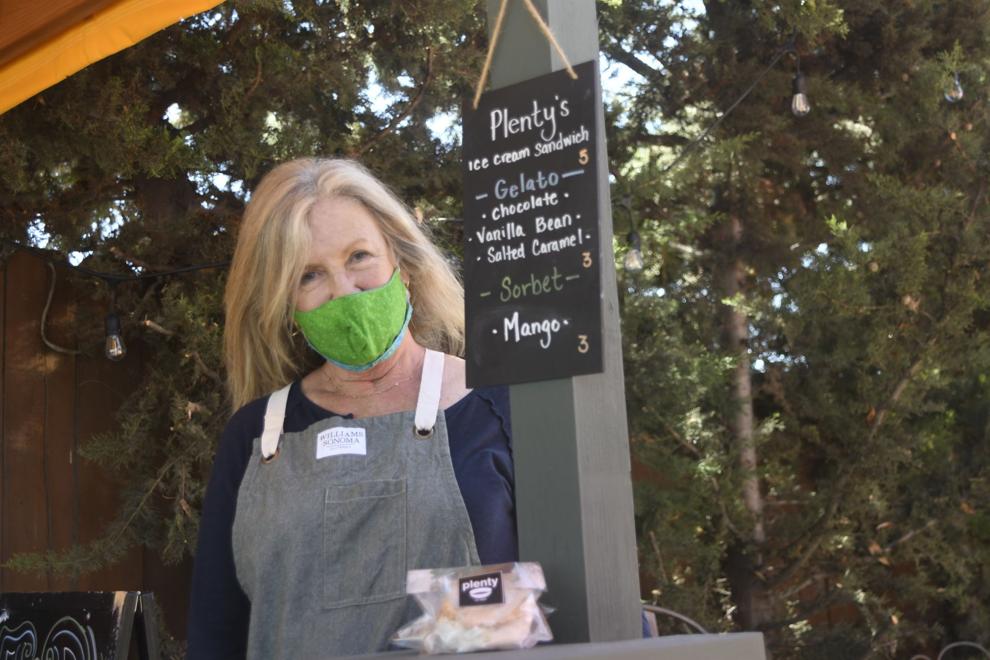 When Quackenbush bought the old general store in town and reimagined its usage, Johansson was tasked with designing and opening a small cafe within its walls to help support the featured art gallery.
Uncertain but unswayed, the young chef did just that.
On Memorial Day in 1999, Cafe Quakenbush opened to the public, serving coffee, cookies and pastries to perusing art aficionados.
"They didn't know how to [start] a cafe bar, and neither did I, really, because I was fresh out of school. But we started small and it grew," Johansson said. "People were coming in in their cowboy boots, asking, 'Can I have a vanilla latte?'"
Over time, the team determined that the eatery's model was unsustainable and reworked the menu. As a more experienced chef, Johansson slowly raised the level of sophistication of Cafe Quakenbush and altered its initial sweet treat offerings to a more gourmet menu featuring salads, soups and sandwiches.
"Many would come in and say, 'We can actually eat here?'" Johansson recalled. "It slowly started to build and [customers] were coming to us. We were very much early [to the market] — in a way, like scary early."
Ready to see real growth in the community after witnessing the loss of tasting rooms in town due to the lack of foot traffic, Johansson got wind of a new business setting up shop: Full of Life Flatbread.
"I had locals telling me, 'You have to meet this guy,'" he said. "When I saw them build their oven, I thought, 'Finally.' People asked me, 'You want more restaurants?' and I said, 'Absolutely, the more the merrier. It'll bring foot traffic.' It just slowly grew and businesses started to stay in town."
After a successful 16-year run in Los Alamos, Ralph Quakenbush sold the general store building in 2015, and with it, Quakenbush Cafe. And Johansson was left to consider his next move.
Inspired by the surrounding agricultural backdrop of the Santa Ynez Valley and the comfort foods prepared by his mother and father in his childhood, Johansson in 2017 launched farm-to-table eatery Plenty on Bell with a trio of investors.
In 2019, Christine Gallagher, a retired marriage and family therapist from Los Angeles, joined Plenty on Bell as co-owner alongside Johansson, just months before the COVID-19 pandemic hit.
"I've really enjoyed it. Even during COVID, I've really enjoyed this," Gallagher said about working with Johansson and re-entering the industry she's known since the age of 15 in her native Scotland. "We get along because we were friends before we started working together."
Nodding in agreement, Johansson smiled.
"It works very well," he said. "And it helps that she's a psychologist, too, right?" 
Photos: Just one taste of 'Plenty on Bell' is never enough
072220-smt-photos-plenty-on-bell-anniversary-9
Updated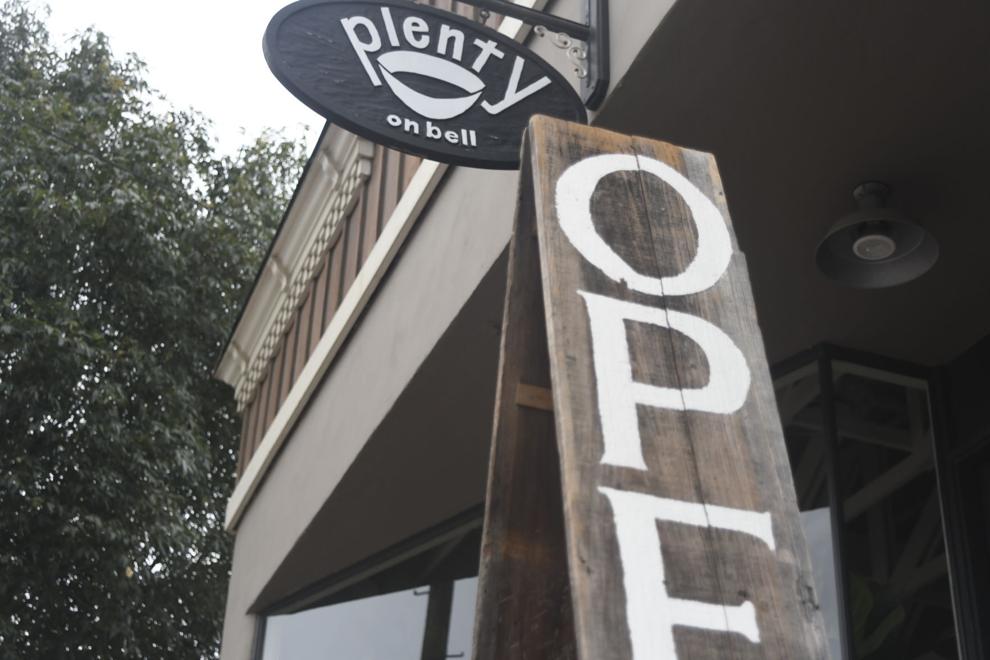 072220-smt-photos-plenty-on-bell-anniversary-1
Updated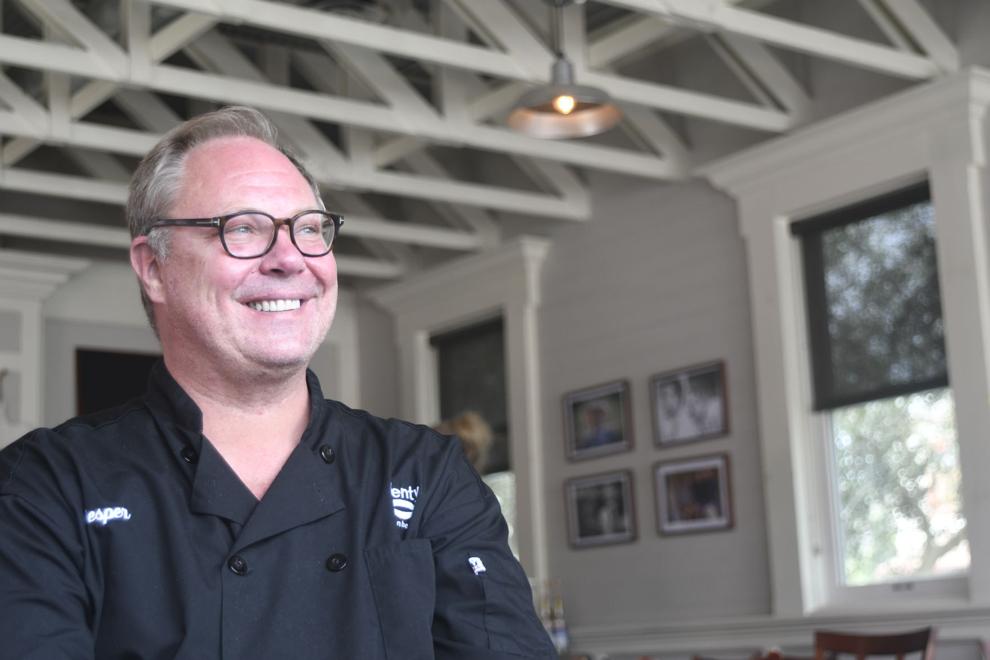 072220-smt-photos-plenty-on-bell-anniversary-4
Updated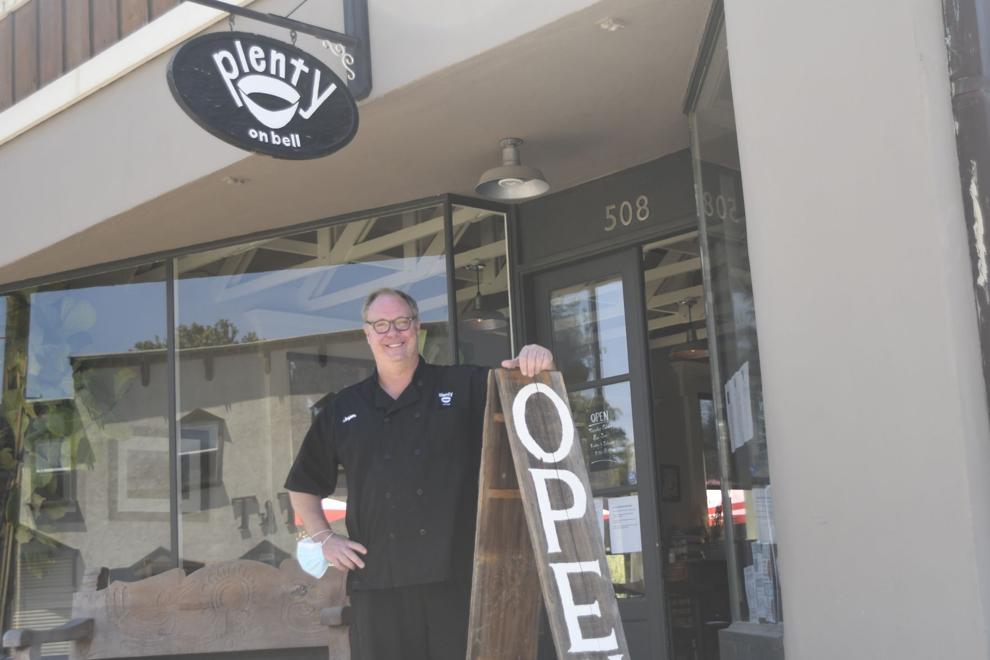 072220-smt-photos-plenty-on-bell-anniversary-3
Updated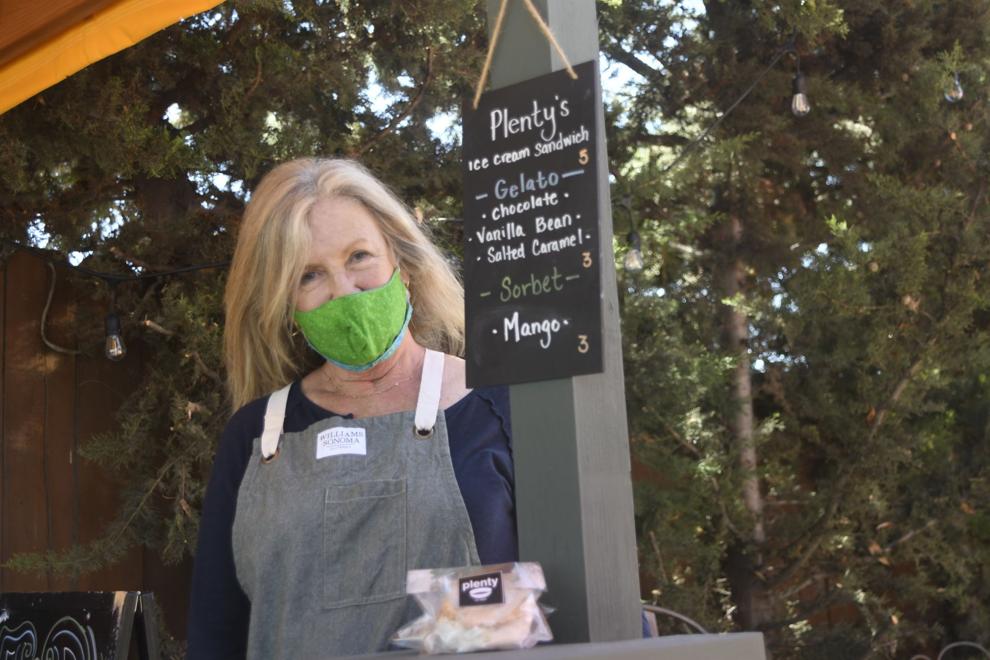 072220-smt-photos-plenty-on-bell-anniversary-2
Updated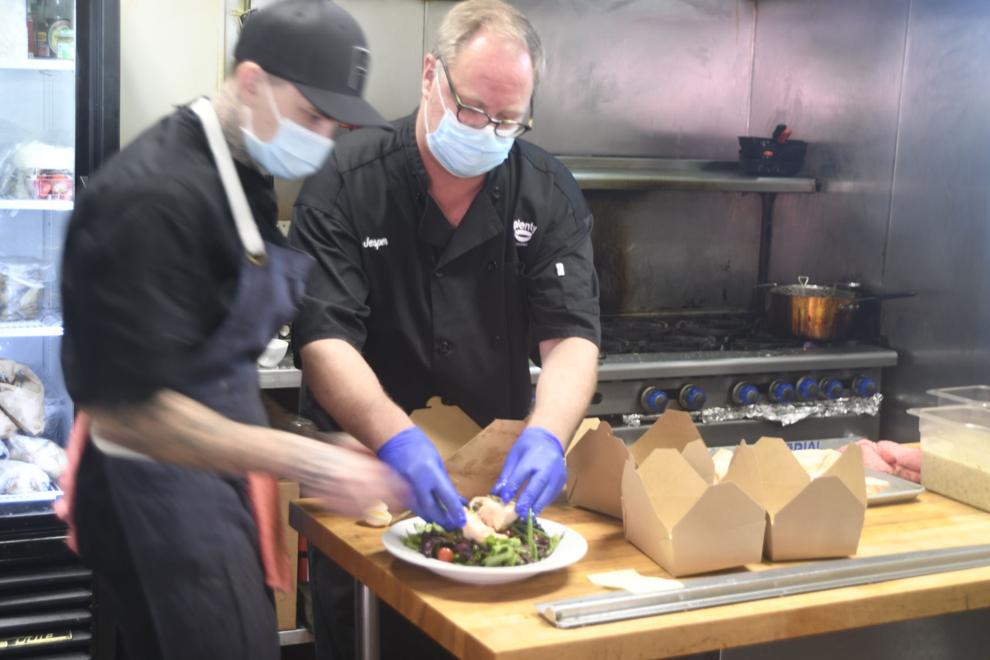 072220-smt-photos-plenty-on-bell-anniversary-12
Updated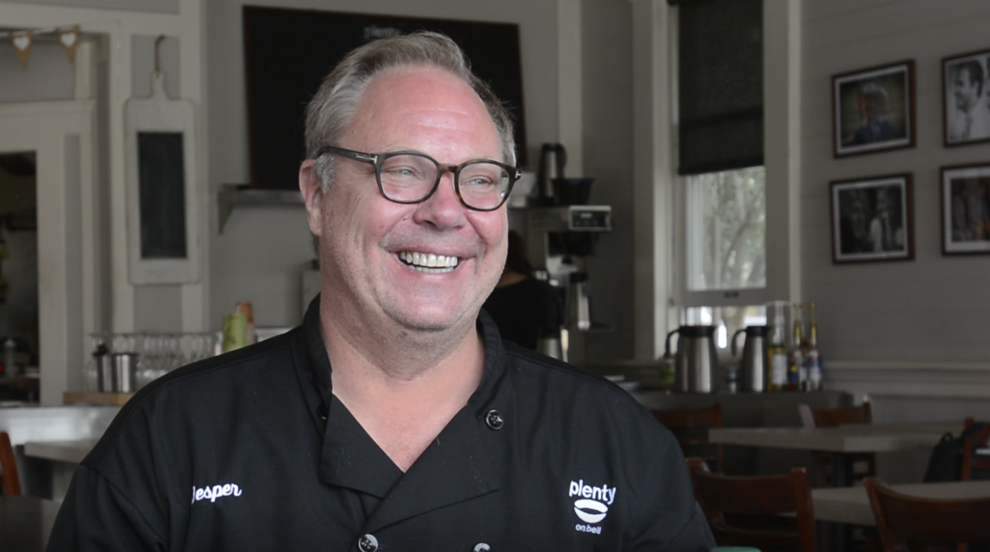 072220-smt-photos-plenty-on-bell-anniversary-5
Updated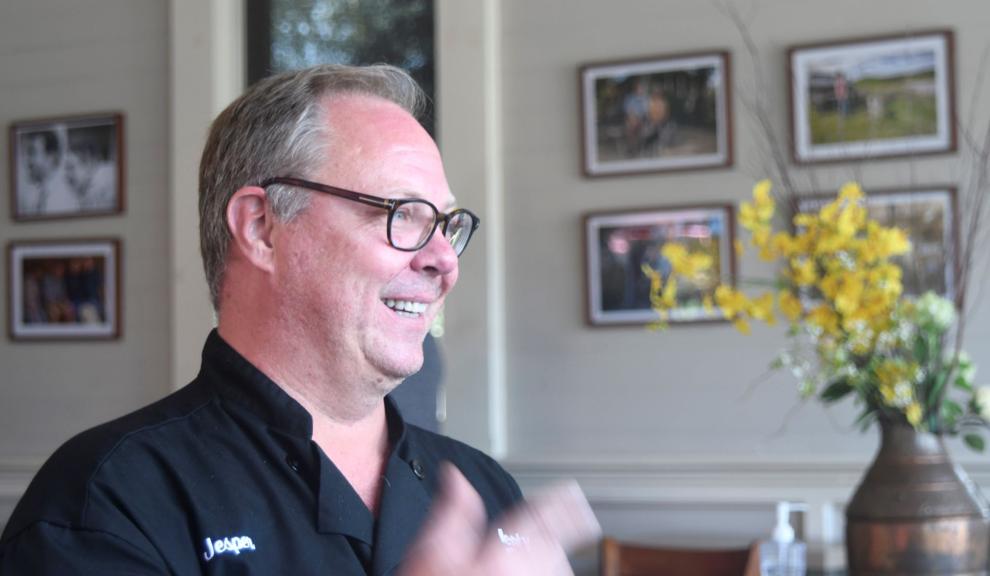 072220-smt-photos-plenty-on-bell-anniversary-10
Updated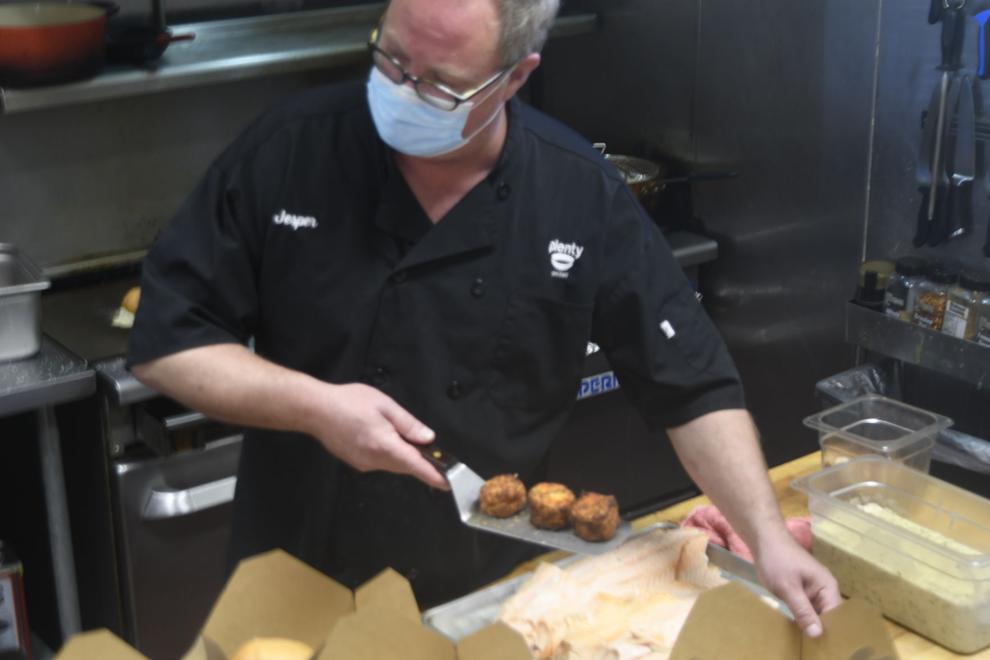 072220-smt-photos-plenty-on-bell-anniversary-11
Updated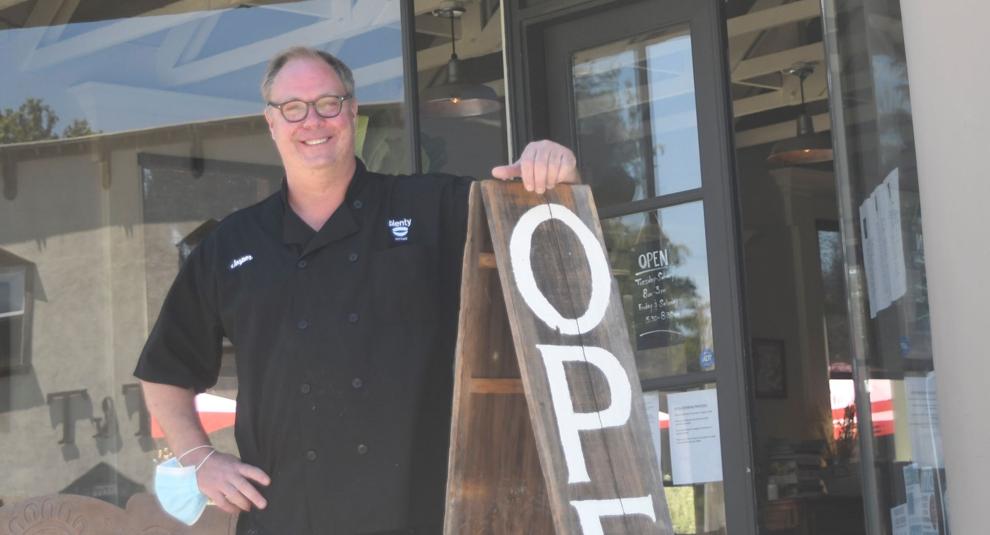 Recognizing a demand for locally-caught fresh fish, Travis went commercial and vowed to fish responsibly and treat marine life with respect. His concern was how to operate HAHA Fishing so that he could afford to run his own business.