The hand-made sign on Fredensborg Canyon Road has been catching people's attention.
In an effort to shift their 18-year live show format from "form to content," TFT is now offering virtual concerts that feature live interviews…
Solvang Brewing Company and Alisal Cellars have been issued temporary suspension notices by the state Department of Alcoholic Beverage Control…
Chef Cullen Campbell combines raw ingredients with Mediterranean flavors while utilizing fresh, local elements.
Despite having more than 30 combined years of hospitality experience between the two of them, the Cherneys could not have prepared themselves …
Eight local Allstate agency owners have initiated virtual food drives to benefit the Foodbank of Santa Barbara County.
A roadmap for businesses to reopen their doors in Santa Barbara County is expected to be delivered to the Board of Supervisors on Tuesday next…
In light of the ongoing public health crisis and prohibition on public gatherings, PCPA has been forced to cancel its 2020 summer season in Sa…
On Thursday, May 14, the Sea Center on Stearns Wharf will light up in blue to show gratitude to healthcare and essential workers.
All day Tuesday, social media sites for both humane society campuses are featuring stories, photos, and videos to demonstrate the power of don…
The May Firm, a personal injury law firm with offices in Santa Maria and San Luis Obispo, said it is donating $10,000 to support local restaur…
Merchants and concerned citizens gathered at Solvang Park on Friday afternoon, to rally for the reopening of the local economy.
In addition to Food Bank of Santa Barbara County food distributions sites, a number of local organizations and businesses are offering food su…
Amid COVID-19 pandemic concerns, Legal Aid Foundation of Santa Barbara County is doing what it can to remain open and actively serving the loc…
Santa Barbara County Workforce Development board will host a webinar Wednesday for all county business owners featuring local officials and ex…
CVS will adopt Star Drugs' phone number for the next 90 days.
Even with government assistance for nonprofits, the program will still need $50,000 this year to stay afloat.
PHP's Chief Program Officer Mayra Ramos said that the first Tuesday distributions drew 250 families each and that the number is expected to gr…
Twenty-nine Solvang middle schoolers were recently tasked with applying their photography skills to American transcendentalist writer and phil…
Instead of traditional Easter baskets, egg-hunters both big and small, brandished digital cameras and iphones at Buellton's first "physically-…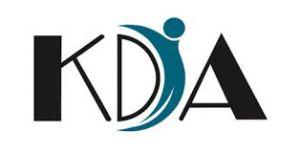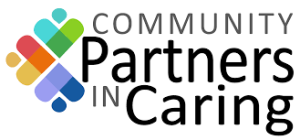 Community Partners in Caring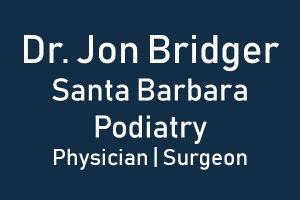 Dr. Jon Bridger - Santa Barbara Podiatry
Local retailers are feeling the pinch three weeks after the coronavirus prompted a stay at home order, the public to adhere to social distanci…
"The needs of Alzheimer's caregivers cannot be put on hold, and these online programs allow us to connect with them and provide necessary info…
The new-build will bring wine production, bottling and storage for the Gleason family's two wine brands Refugio Ranch and Roblar Winery under …
Community Bank of Santa Maria has been recognized by the Findley Report with its highest rating of "Super Premier Performing" for the year 201…
Both events slated for April 21 at the Buellton Senior Center and April 28 at the Santa Maria Wisdom Center have been canceled and will be res…
One of three applications for controversial oil developments in Cat Canyon has been withdrawn, reducing the number of new wells proposed in th…
Mask-wearing and temperature-taking of employees are among the new safety standards Frank Ostini has set in motion at his restaurant.