The Wildling Museum will host a Valentine's Day perfume-making workshop led by artisan perfumer of Sol Aromatics, Susan Farber, MFT, on Saturd…
A Solvang restaurateur is planning a new eatery in Santa Maria that aims to erase the boundaries between fast food and upscale dining, offerin…
Judge Denise de Bellefeuille elected to Solvang Theaterfest Board of Directors.
AARP Foundation and Internal Revenue Service to offer free tax preparation assistance from Feb. 3 through April 13 for low and middle income t…
Santa Ynez Valley Restaurant Weeks promises to bring a fresh mix of participating restaurants, wineries and hotel options to the table that of…
Santa Ynez Valley People Helping People CEO Dean Palius announces retirement after a 25-year run.
Yum! Brands, and The Habit Restaurants, Inc. announced that they have entered into a definitive agreement for Yum! Brands to acquire the award…
While it's tougher for consumers to reclaim their cash deposits on bottles and cans after the closures of most collection sites, those items m…
It took decades to teach Americans to recycle their trash, to divide paper from plastic, greenwaste from rocks, metal from glass.
When Houth Hak and husband Sen Lay opened the Golden Donut in Orcutt at 5 a.m. Friday after four days off for the New Year's holiday, a crowd …
Nearly a year after raising money for fire victims in Southern California, Violet Quinney, 12, a seventh-grader at Santa Ynez Valley Christian…
For those who prefer to gather and grub without all the toil, a compiled list of Santa Ynez Valley restaurants serving daily and holiday menu …
Wednesday represented a second-year of fundraising for the Orcutt Culinary Arts Program designed for kids ages 10-13, which was launched by Ma…
Michelle Castle, owner and founder of Honey Paper, has announced the relocation and opening of her Los Olivos stationary and gift shop to down…
Between now and Dec. 31, Corner House Cafe of Los Olivos will partner with People Helping People to help fill local food pantries for holiday …
Figueroa Mountain Brewing Co. has named 30-year beer industry veteran Steve Almaraz as partner and president of the Santa Ynez Valley headquar…
The Santa Barbara Vintners Foundation has announced its sponsorship of the 12th annual Vino de Sueños art auction and wine sales event slated …
The Sears store in Santa Maria Town Center is one of 51 scheduled for closure by February 2020, according to an announcement from Transformco,…
Doc Burnstein's Ice Cream Lab will premiere its latest experiment — Doc's Fine Chocolates — on Saturday, Nov. 16, at all three Central Coast p…
Since VR was introduced to the mainstream in 2017, according to Baker, much like the 2-dimensional electronic gadgets of the past, today's you…
Santa Barbara Family Dentistry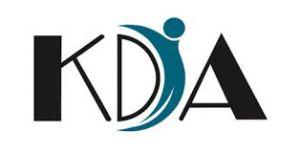 After a nearly eight-hour public hearing where 45 individuals spoke, the Santa Barbara County Planning Commission delayed a decision on an app…
Scott Boutilier has joined Community Bank of Santa Maria as vice president and commercial lender, said Janet Silveria, president and chief exe…
Every day for the past seven months a group of hard-hat workers on heavy equipment could be seen at the old barn-shaped Sanja Cota Motel, digg…
Santa Barbara County residents got a chance to see where and how their food is grown, harvested, tested for quality and prepped for delivery t…
The Santa Maria Valley is, at its heart, an agricultural community.
Doc Burnstein's Ice Cream Lab, famous locally for nearly a half-century of frozen treats, is expanding into a new realm of sweetness. The corp…
The U.S. Small Business Administration's Los Angeles District Office will hold a free seminar in Santa Maria for those who want to start a new…