Stocks bubbled even higher on Wednesday, vaulting Wall Street back to where it was just one week after it set its all-time high earlier this y…
CAPE CANAVERAL, Fla. (AP) — The astronauts launched into orbit by SpaceX joined in the ringing of the opening bell for the Nasdaq on Tuesday t…
Finding someone who knows what they're talking about, and who isn't trying to take advantage of you, can be tough. Fortunately, several groups…
Welcome to NerdWallet's SmartMoney podcast, where we answer your real-world money questions. This week's question is from a listener who asks,…
The longer the crisis drags on, the more the coronavirus could transform development patterns and buyers' preferences. Here are five ways the …
Setting aside money for an extended period is tough because it requires discipline and the willingness to make sacrifices and to forego unnece…
Dig into cutting expenses wherever you're able. And if you were laid off and expanded unemployment benefits are more than your old pay, see if…
If your credit score drops, here's how to diagnose what's going on and what to do next.
A reverse mortgage could be exactly the right tool at the right time. Or it could be an expensive mistake. It's important to understand exactl…
BALTIMORE (AP) — U.S. retail sales tumbled by a record 16.4% from March to April as business shutdowns caused by the coronavirus kept shoppers…
Wall Street's earlier bets that the economy can make a relatively quick rebound from the coronavirus pandemic suddenly don't look so good.
The S&P 500 and other U.S. indexes were flipping between small gains and losses, following mixed performances in Europe and Asia. Treasury…
The S&P 500 slipped 0.5%, following drops in Europe and a mixed performance in Asia. While relatively modest, the declines were widespread…
According to the IRS, there are several reasons why the "Get My Payment" tool will give you the "Payment Status Not Available" messages. Here …
Many families will need to use their checks to put food on the table or keep the roof over their heads. But if you're working, consider puttin…
The pandemic is creating unique challenges for those looking to enter the workforce. Here are some tips for navigating the job market right now.
If you've lost your job or struggle to pay your debt, you may need to file for bankruptcy. If that's the case, you should ignore some common f…
Technology stocks are continuing their nearly unstoppable run, and gains for them initially helped lift the S&P 500 toward its first three…
Here's what you need to know before filing your claim if you are self-employed.
Welcome to NerdWallet's SmartMoney podcast, where we answer your real-world money questions. This week, Chris Browning of the Popcorn Finance …

Santa Maria Valley Discovery Museum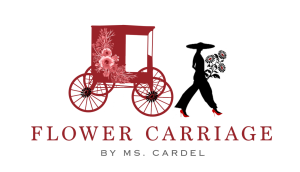 Flower Carriage By Ms. Cardel
While you're sticking close to home, take time to prepare your financial records and learn where to turn for help if natural disaster strikes.
Is it better to prepay your mortgage, credit cards or personal loan? Is there a sound method that discusses which you should tackle first? Som…
A recession is the scariest creature in the average investor's closet of anxieties, but the more you know about recessions, the better. Here a…
New data shows just how hard Americans' retirement savings have been hit.
Anyone within five years of retirement should have a plan that shows how much you'll have and where it will come from. The plan also must acco…
Isolation orders create unique issues with your ability to effectively establish or fix your estate plan, including health care directives or …
The answers to the following questions could help you decide whether it's time to look for an advisor willing to live up to those expectations.