Since 2008 the Green Business Program of Santa Barabra County, a countywide program offering resources, assistance and a certification process that includes workshops, on-site visits and evaluations, has helped numerous small and medium sized businesses throughout the county grow their savings by going green. 
So far 14 Santa Ynez Valley businesses have made the grade.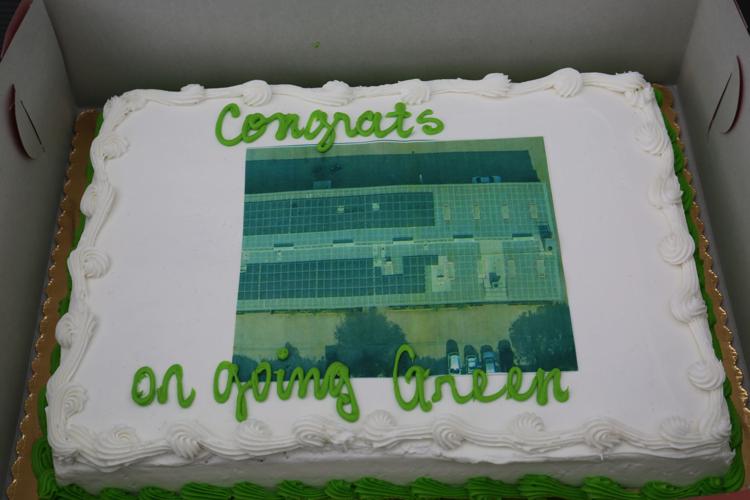 The catchphrase "going green" refers to adopting more environmentally/ ecologically-friendly best practices that aim to protect the environment. The program's director, Frances Gilliland, has been part of the local government program since 2007 — before its official inception in late 2008 — and said that through constructive public/private partnerships, Santa Barbara County is looking a lot greener these days.
"We call ourselves a multi-jurisdictional partnership," Gilliland said. "We're this interesting, wonderful mix of various cities and the county; special districts like the air pollution control district and various water districts; the chambers of commerce; utilities of PG&E and SCE, and the gas company; and the Community Environmental Council, a local nonprofit in South County. We have a unique mixture of partners that help us fund our programs to work with businesses throughout our county."
The program operates as a separate entity, but belongs to an even larger statewide coalition as a member of the California Green Business Network (greenbusinessca.org/about-us/), which expands the scope and reach of conservation resources, helping businesses throughout California to become more sustainable — while saving money.
Case in point
The program's aim is to help businesses save on energy and water, institute recycling measures, purchase recycled content products, arrange ride share programs and prevent pollution, which adds up to bottom line savings.
According to an online study (www.greenbizsbc.org/case-study-santa-ynez-valley-marriott/) conducted by the green business program and featured on their website, the Santa Ynez Valley Marriott in Buellton entered the Green Business program in 2009 and became the first green certified business in the Valley. The data collected from the Marriott's efficiency efforts after becoming green certified, was later published as a 2015 case study that reported where the savings was achieved.
Mike Hendrick, general manager of the Santa Ynez Valley Marriott at the time, was quoted: "I think landscaping has got to be our biggest change. We embarked on a very aggressive landscaping program where we removed about 80 percent of our existing landscaping — such as non-grass areas, bushes and shrubs — and replaced those with more native."
The 2015 report reveals that the Marriott achieved a $15,000 to $20,000 savings per year by reducing energy and water usage, waste generation with trash pickups and copy paper reduction.
Why go green
Gilliland explains that the certification process could take one to two months depending on the business' scope of needs, and includes being assigned a Green Business Coordinator that organizes and guides the process; attending Green Business Academy workshops where program checklists and requirements are outlined and discussed; paying a $300-$600 fee based on sector and size of business; and finally being assessed by industry specific experts on-site.
Once the business has successfully passed inspection, they become certified and recognized as a Green Business both at a county level and state level, by the California Green Business Network. The program helps small and medium size businesses in several industries that include office/retail, hotels, auto body shops, multi-family developments, breweries, and small manufactures.
"We would like the community to know, we are here to help your business become more sustainable. It's meaningful and not impossible to become a certified green business. When you become part of the Certified Green Business Network, you become part of a group of like-minded people that share information and support one another," said Gilliland.
The Green Business Program of Santa Barbara County helps businesses in the cities of Carpinteria, Santa Barbara, Goleta, Buellton, Solvang, Santa Maria, and Guadalupe, as well as the unincorporated areas of Santa Barbara County to operate in an environmentally responsible manner and recognizes them for their efforts.
For more information about the program and certification process for your business, visit www.greenbizsbc.org or contact Frances Gilliland at coordinator@greenbizsbc.org
The business news you need
With a weekly newsletter looking back at local history.