Long before the COVID pandemic, "work-life balance" was both a buzzword and a goal within HR departments. Companies large and small offered a myriad of solutions to employees' requests for more balance between work and life outside of work. Technology made the situation worse by tethering employees to the office even when they weren't physically there.
When the COVID pandemic hit, two important things happened in the employer-employee relationship. First, the balance of power shifted in the employee's favor as the shortage of labor has put much more bargaining power in the hands of employees. Now, this power resides with many employees at all skill levels and in all size companies.
Second, employees have had a traumatic experience and are reevaluating their dedication to their work and reassessing the tradeoffs they are willing to make to keep working at the same level of productivity. The result is the widely reported "Great Resignation".
Much has been written about the causes for this convulsion in the workplace. But now that some time has passed, we have research and data that point to two of the major causes – demand for equity in "compensation" and demand for "flexibility" in the workplace.
These terms are in quotes purposely as they have such a broad definition depending on the situation and the people defining them, the size of the company involved, and the type of work being done by the employee. However, the recent research does give some clues to the more common definitions, as well as some opportunities and challenges of which business leaders should be aware.
Generally, in terms of equitable compensation, employees expect a full compensation package (wages, incentives (bonus, commission, etc. for positions where those are provided), benefits (health/welfare, retirement, time off, etc.), and other perqs (tuition reimbursement, auto allowance, discount programs, etc.) that (a) is in line with what others in their field with commensurate education/experience are provided and (b) compensates them for being away from family/friends/other activities at a level they feel is fair.
As for flexibility, an analysis by SHRM (Society of Human Resource Management) identified three primary areas of flexibility in work which employees now expect – flexibility in location (fully remote, hybrid, or snowbird), flexibility in schedule (flextime, compressed workweek, shift work, part-time, or job-sharing), and support for parents and family caregivers.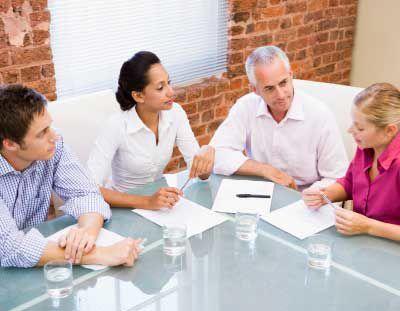 So, how does this play out in the real world where most businesses are small businesses, financial resources are a real consideration, and many employees are not doing the type of work which is suited for remote or even hybrid work? The advice from HR professionals is clear: Have ongoing, open dialogues with you employees.
Ask your employees what they want, what they need, what their struggles are, why they might be looking for another job. Be honest with them about what you can and cannot do, but also be open to their suggestions and have them be a genuine part of designing the solutions. Implementing a cost of living salary adjustment or designing a flexible work policy and then issuing it in a memo is not the way to go.
If a job cannot reasonably be done remotely, is there some scheduling flexibility or job sharing which could be put into place? If you cannot afford higher wages, can an incentive program be implemented where employees earn more as the company makes more from their efforts? Can cost savings ideas be rewarded with some of the savings?
Empathy and collaboration are key to success in this arena. As covered in the wonderfully down to earth article by Jessica Stillman in Inc. Magazine, "This isn't just a fight about remote work…Workers aren't just looking for higher pay, more time off, or more days at home (though those things would surely help in the short term). They're actually questioning the whole meaning of the daily grind. Why do we put so much of ourselves into our careers? And are we getting a fair deal from our employers in return for all this stress and heartache?
It is now relatively clear what employees want. The question is are those leading businesses ready to truly listen, collaborate, and oblige. It seems clear that those that do will not only survive this convulsion but thrive in the months and years ahead.