With the Sierra Nevada smothered in snow, large swaths of the Central Valley underwater and many Californians weary of water, state officials announced today that they are lifting some drought-related provisions on water use.
"Our water supply conditions have improved markedly," said Secretary of Natural Resources Wade Crowfoot. 
The state is rescinding its request for voluntary 15% water conservation statewide, which was issued in July 2021, and instead, Crowfoot said, shifting to an approach of making conservation a "way of life."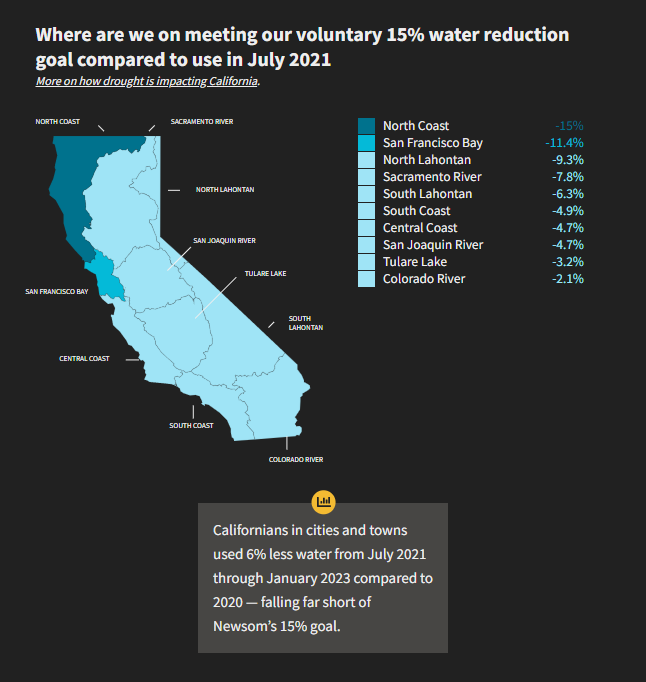 The rain brought into Santa Barbara County by an atmospheric river Tuesday turned out to be less than forecast, but it still totaled between about 1.4 and 2 inches in most areas, although there were some notable exceptions.