Since 1882, when Hannah Weinberger became recognized as the first woman winemaker in California by taking over the estates of her deceased husband and supervising the grapegrowing and winemaking at their Napa vineyard, a path has been paved for other women in the industry.
In the next decade, the number of women winemakers is expected to grow 20 percent.
To celebrate the sweeping statistic that approximately 10 percent of over 4,000 wineries in California are led by woman winemakers, the third annual Santa Barbara County Women Winemakers Dinner hosted over 150 women -- and men -- on March 8, also marking International Women's Day.
One by one and in small groups attendees arrived and reported to downtown Solvang's K'Syrah Catering and Events bundled in warm clothing, eager to be checked in and given a fresh wine glass, wristband and special access to the tent event.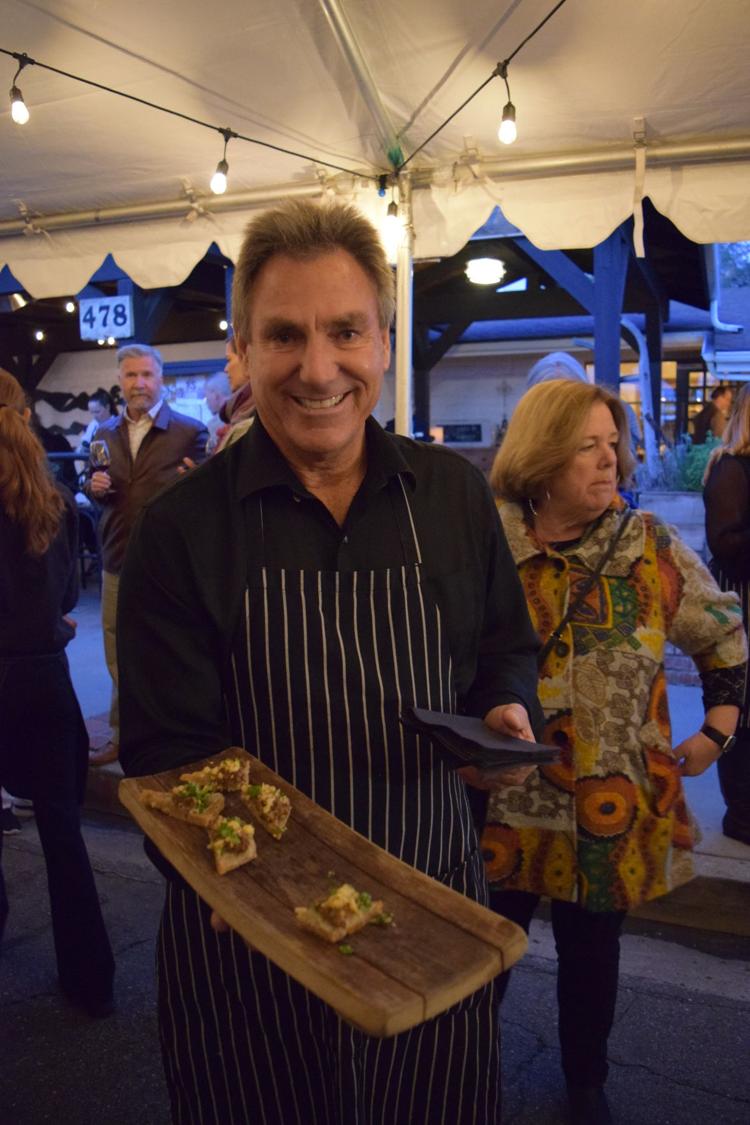 Once inside, the evening opened up into an outside area, canopied by a large white tent that covered half of 4th Place, between Mission and Copenhagen Drive.
Though outside, the tent radiated warmth through strategically placed outside heat lamps and strings of lights as people moved from wine station to food table to server with passed hors d'oeurves, and back again.
Twenty women winemakers stood behind their tables that were dressed in white linen with a sign identifying their brand. 
Andrienne St. John, of Rideau Vineyard, was the first table to the left, offering her first dibs and pouring for attendees. 
Brit Zotovich, of Dreamcôte Wine Company, offered Dusty Nabor and Karin Langer of Westlake Village, a healthy tasting and a detailed profile about the wine they were tasting.
While sipping, the first-time attendees said they were both thrilled to be in attendance.
Zotovich then shared that she would be one of eight winemakers paired and pouring at the dinner portion of the evening.
"We're really excited to be selected to pour at dinner," she said, explaining that the 2017 "Outlandish" Carbonic Mourvedre would not be revealed until the third course.
A constant ebb and flow of sipping and nibbling filled the open-air tent, while chefs and their teammates, safely cordoned off by the fenced outside patio of K'Syrah, assembled their colorful and playful dishes and perfected the presentation of the outgoing appetizers.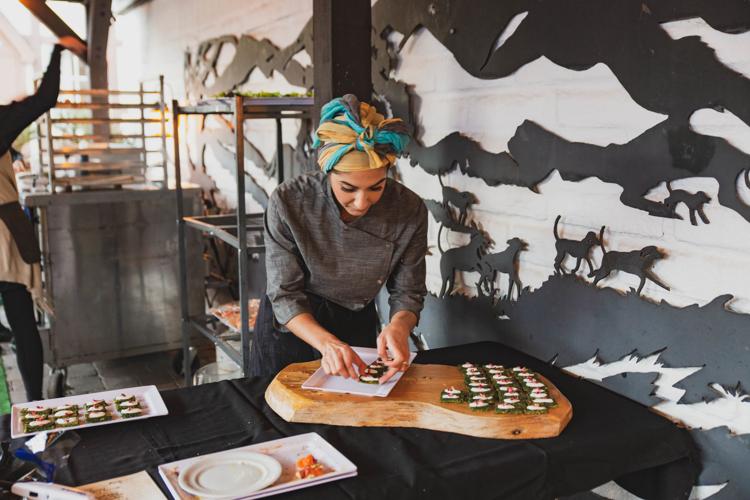 Vee, of Santa Barbara, who was not drinking but enjoying each appetizer plate that made its way past her, remarked, "I'm here to show my support of women. I came to meet new people; I'm trying to have an adventure in my own backyard."
Community members partaking in the provisions included 3rd District county Supervisor Joan Hartmann, Jimmy and Karen Loizides, of K'Syrah Farm; Shelby Sim, of Visit SYV; Mary Ann Norbom, executive director of Solvang Theaterfest; and Alison Laslet, CEO of Santa Barbara Vintners.
You have free articles remaining.
Making the rounds, Santa Barbara resident Gretchen Lieff, of Alamo Creek Ranch, darted over with friend Vee to express her gratitude for the event.
"I've been to hundreds of events and this the first time I've been excited. I just like the whole women vibe. It rocks!"
The 7:30 dinnertime was closing in.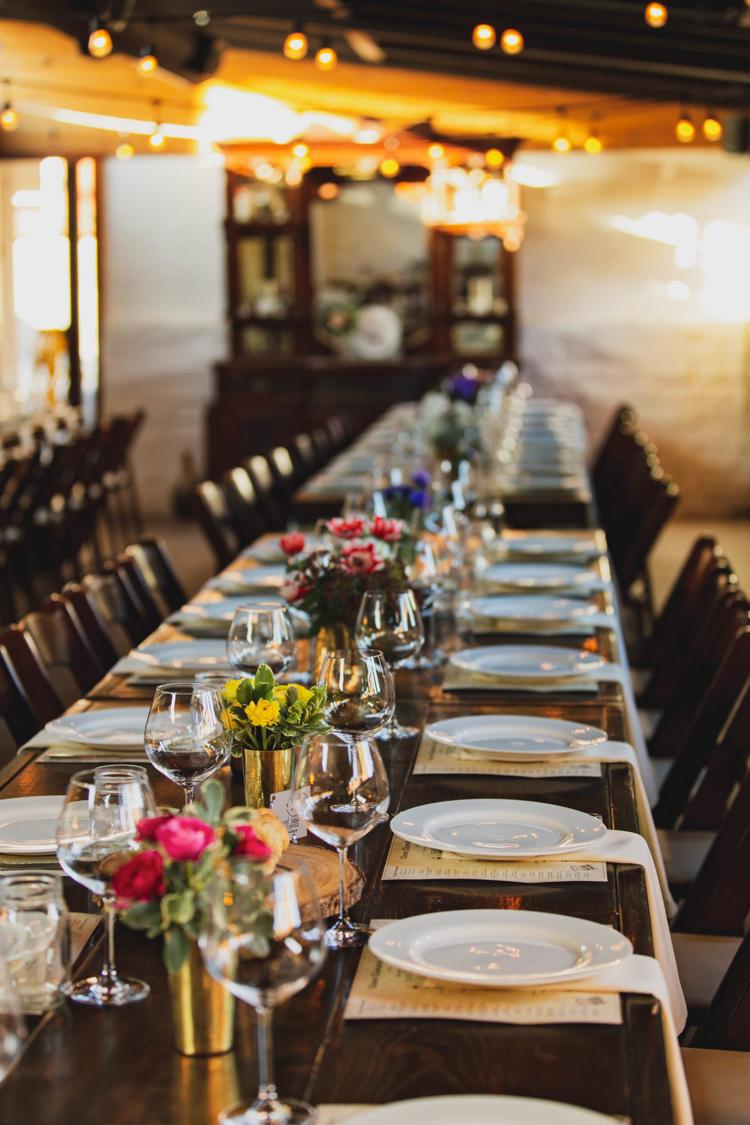 Small teams once tackling appetizer projects grew to include every service person for the setting of the main stage. Somms dressed in black prepared their wine tools, reviewed the menu and began finding their places. Just outside, entrees were being readied and lined-up for final inspection by the chefs. 
Enjoying the last part of the outside event, co-owners of Solvang-based coffee boutique The Good Seed Coffee, Leyla Williams and her husband Brad, moved from table to table, amassing new friend with which to visit.
With wine glass in hand, Leyla mentioned that she was proud to participate in the event.
As part of the second course, she said her hand-kneaded challah bread -- a 4,000-year-old tradition, would be served.
"I've been up since early morning to make them," she said, taking a deep breath and smiling. In 16 hours, 16 "fresh from the heart" single-batch challah were special made, and ready to be devoured.
The crowd thinned from 150 to 124, designed to comfortably seat everyone.
Over the course of the evening, seated attendees visited with old friends and met new ones, while enjoying four courses and dessert prepared by four chefs, three bakers and two specialty food purveyors.
Accompanying each of the dishes were eight wines poured by women winemakers and sommeliers.
In a statement after the event, Karen Steinwachs, Women Winemakers Dinner co-founder and winemaker at Buttonwood Winery, commended her large team of food and wine purveyors.
"The wines were so varied, and so preciously focused from each winemaker, and what a selection! We winemakers are going to need to up our game, because those chefs put on a show! And bridging all this was the great addition of our woman Somm team, making the magic all come together.
"I thought this year's event was simply epic. The foods and wines were world class, but what struck me the most was the joy. To me, this is what food and wine are truly about. They bring people together around a table to simply indulge in the goodness of food, wine and particularly, companionship."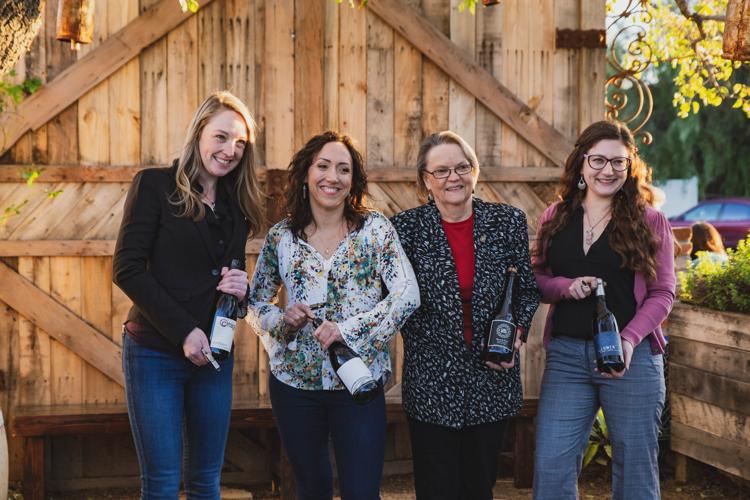 International Women's Day is a time for reflecting on the contributions women have made and …
Lisa André covers Valley Life for Santa Ynez Valley News.