Other crops like nursery products, cut flowers, broccoli, cauliflower, lettuce — both head and leaf — avocados and cattle rounded out the rest of the top 10.
"Farming and ranching can be a tough business, but these are still exciting times for agriculture," Agricultural Commissioner Cathleen Fisher noted in her report, pointing to a growing global demand for food, flowers and fiber.
"We also see a corresponding demand for Santa Barbara County-grown products that will bring tremendous opportunity for producers able to maintain sustainability in the face of challenging circumstances."
Wine grapes were valued just above $121.3 million, or 8% of the total value, nursery products totaled $103.8 million (6.8%) and cut flowers comprised $87.6 million (5.8%).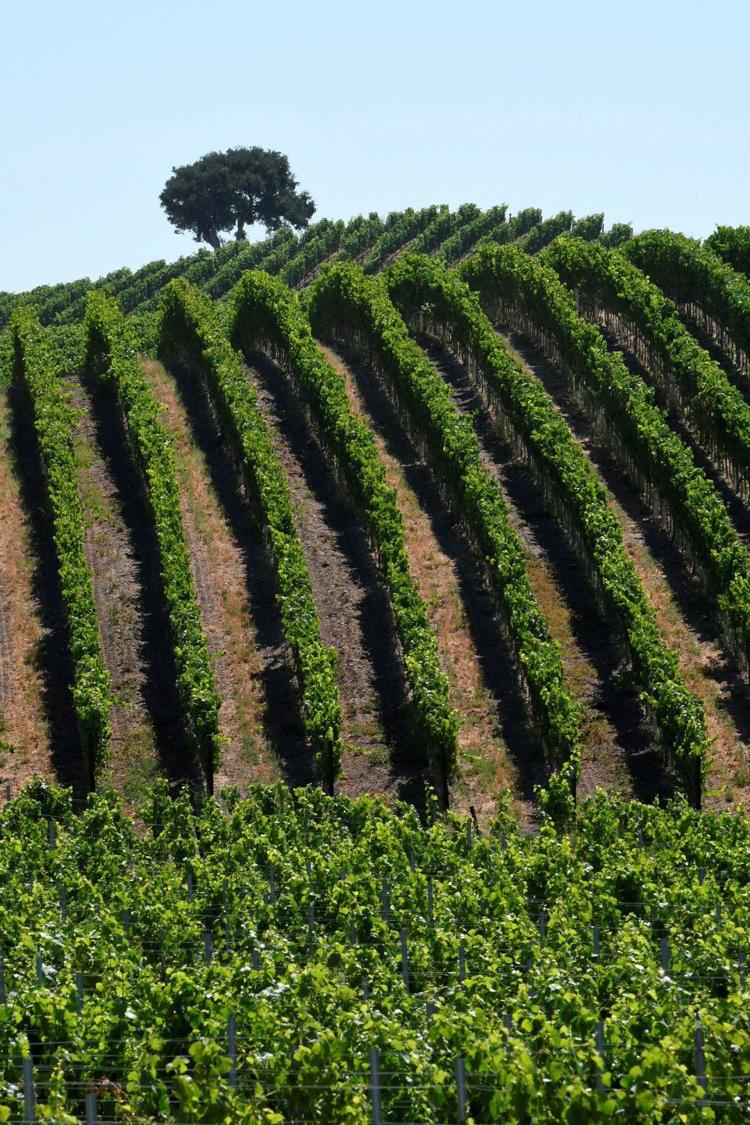 While broccoli yields increased a fair amount, harvested acreage shrank by more than 50% and production fell by 4.4 million units.
As a result, the total value of broccoli — $158.7 million in 2017 — fell substantially in 2018, to $80.3 million.
The fifth-highest value crop made up 5.3% of the total value of the county's commodities.
"We saw more production of cauliflower over the last couple of years," Claire Wineman, president of the Grower-Shipper Association of Santa Barbara and San Luis Obispo Counties — a trade group that represents over 170 growers, shippers, labor contractors and other agribusiness companies — said of the decline in broccoli production.
She said she believes increased demand for processed cauliflower products — like cauliflower rice and carbohydrate alternatives — have spurred some broccoli buyers to shift to its cousin.
With some exceptions, Wineman characterized the 2018 crop year as a "generally a low-price market year for the majority of our members."
Where six of the county's top 10 agricultural commodities — strawberries, nursery products, cut flowers, leaf lettuce, avocados and cattle — posted modest gains in value during 2018, four crops — broccoli, head lettuce, cauliflower and wine grapes — fell in value ranging from 17% to 49.4%.
Celery and raspberries, crops that held the ninth- and tenth-place spots in 2017, were bumped from last year's list.
You have free articles remaining.
"One of the greatest challenges is the cumulative effects of everything ... and remaining economically viable," Wineman said, stressing that valuations published in the Crop Report are gross values, not net profits.
Increases to the crop value for certain commodities does not equate to greater profits for growers, and the eight- or nine-figure numbers are "nowhere close" to a grower's take-home pay.
In addition to necessary operating costs like land, water and electricity, growers also must factor in the rising price of labor or varying transportation, packing and cooling needs. 
San Luis Obispo County's total crop value hit a new high in 2018, rising 12% from the previous year and topping the $1 billion mark, according to a report released Tuesday by the Agriculture Commissioner's Office. The total crop value was a little more than $1.035 billion, with wine grapes leading the list at $276 million, followed by strawberries at $268.4 million and broccoli at $48.3 million, the report said.
"That, and the difficulty and complexity and cost of regulatory compliance also remains a challenge," Wineman added.
Some growers whose operations were affected by the Thomas fire were hit a second time Jan. 9, 2018, when a sudden downpour over the wildfire-ravaged Santa Ynez Mountains triggered debris flows and flash floods that devastated Montecito and prompted a two-week closure of Highway 101 through Santa Barbara.
Perishable goods spoiled and access to fields was limited as crews from the Caltrans worked to clear the highway of mud, boulders and other debris.
Regional weather patterns also posed a challenge for other producers. Early-year rains did not continue through 2018, thrusting Santa Barbara County into the seventh year of a long-running drought.
Countywide rainfall during the water year that ended Aug. 31, 2018, was 54% of normal, according to the Santa Barbara County Public Works Department.
February frosts that damaged strawberry crops gave way to March heat that caused some blooming plants to prematurely drop their fruit.
High winds and scorching temperatures combined that July to spark the Holiday fire, which damaged orchard crops and livestock in Goleta.
As the market changes, Wineman said, more companies and producers will begin exploring diversification as a way to recoup their costs or supplement some of their earnings.
In Santa Barbara County, some producers who formerly grew vegetables have begun to diversify, adding strawberries or other high-value crops to their fields.
072319 Gladiolas weather 02.jpg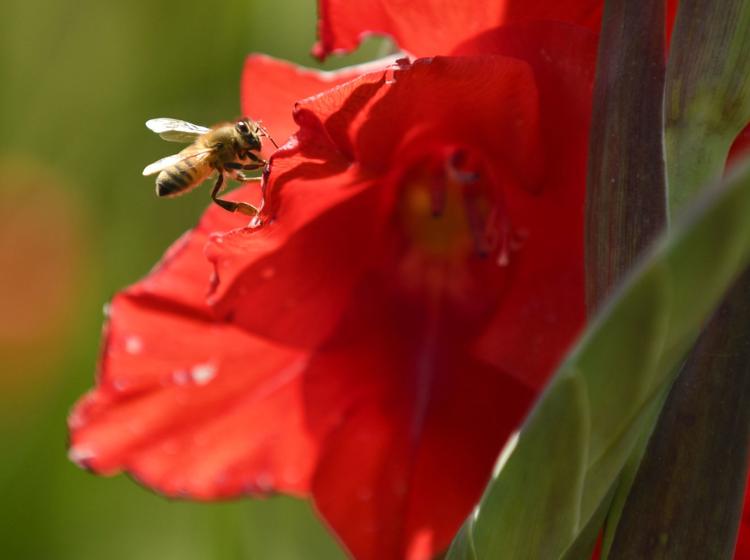 072319 Gladiolas weather 04.jpg
072319 Gladiolas weather 01.jpg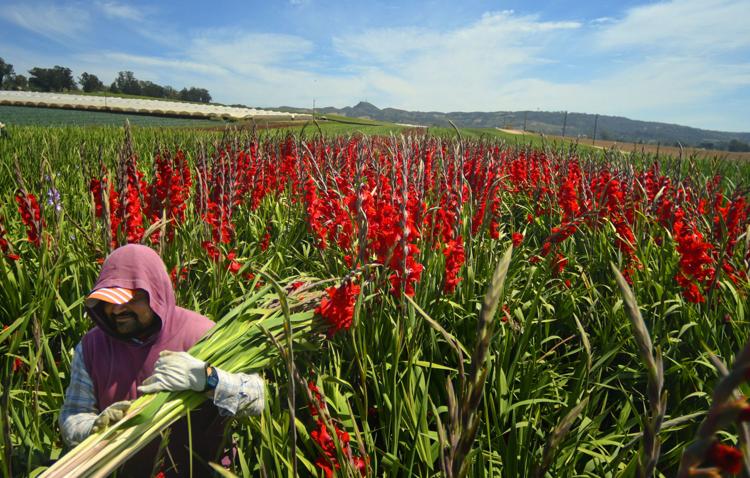 072319 Gladiolas weather 03.jpg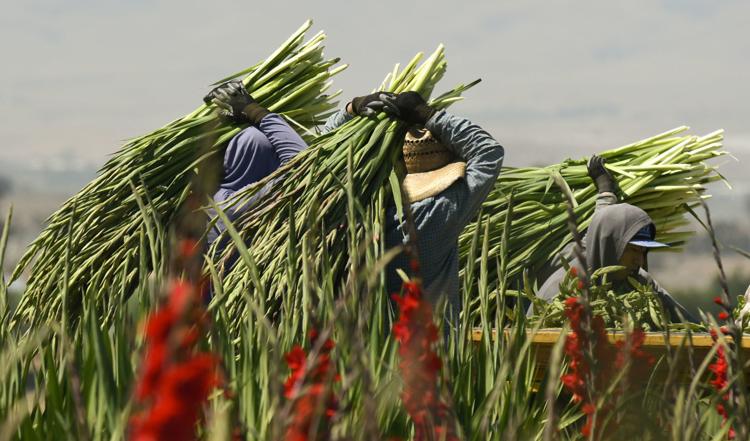 072319 Gladiolas weather 08.jpg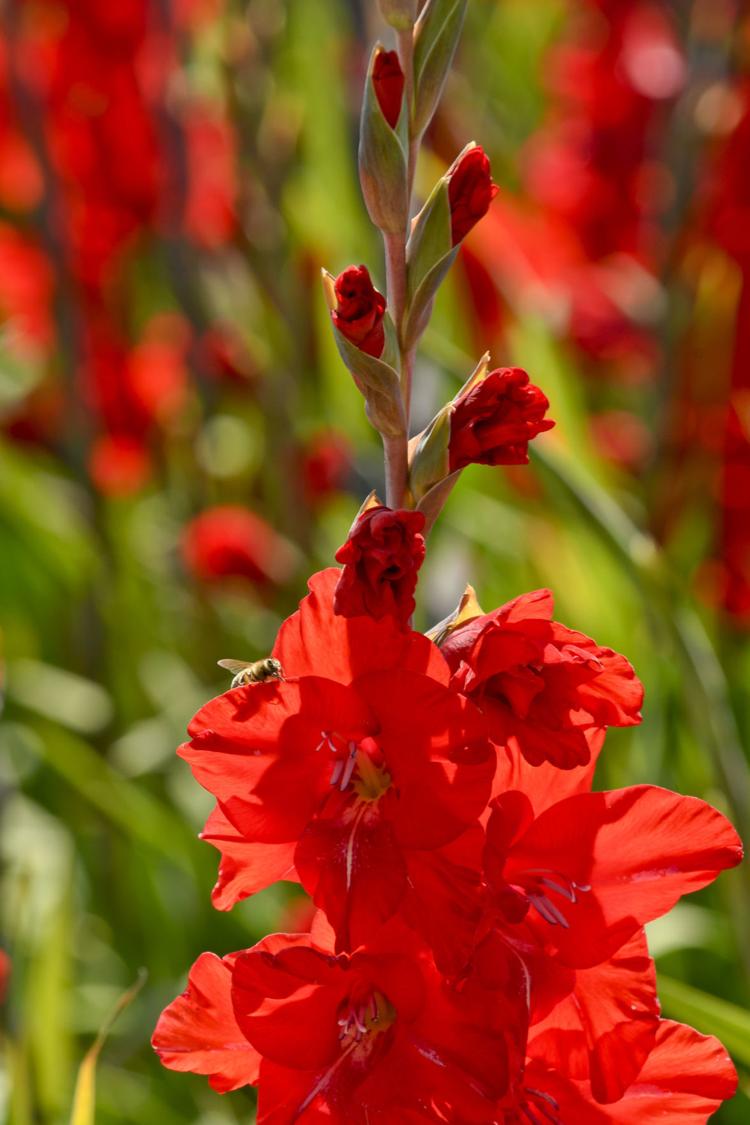 072319 Gladiolas weather 05.jpg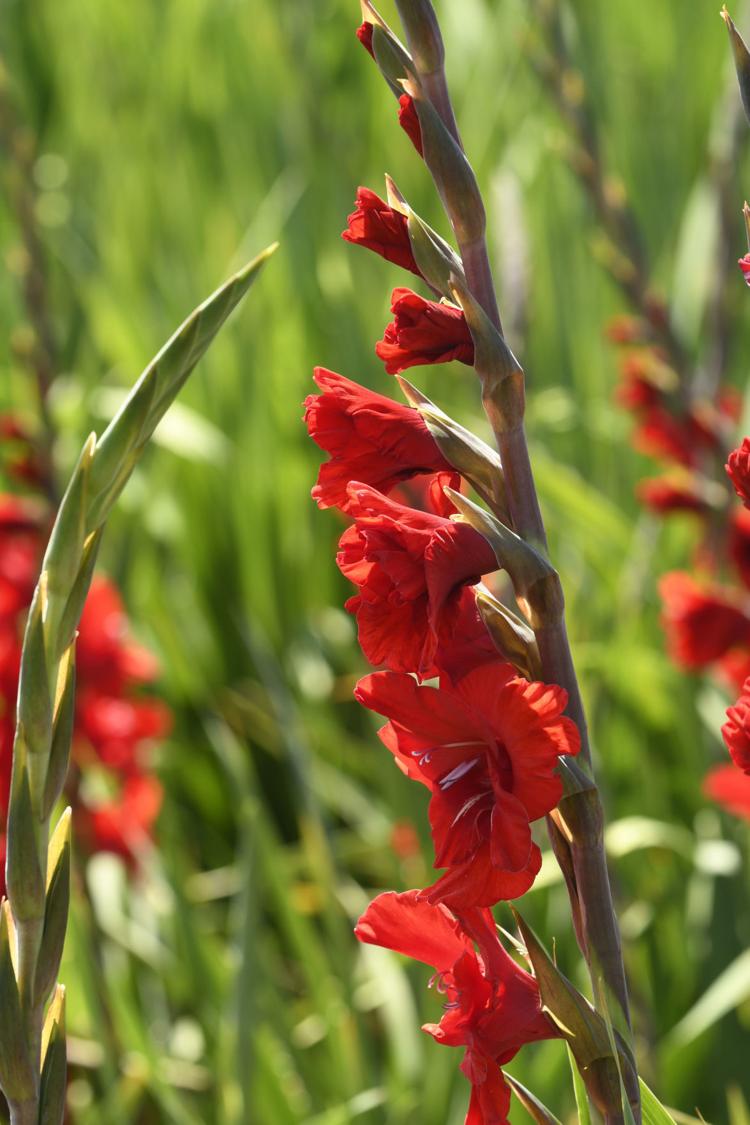 072319 Gladiolas weather 06.jpg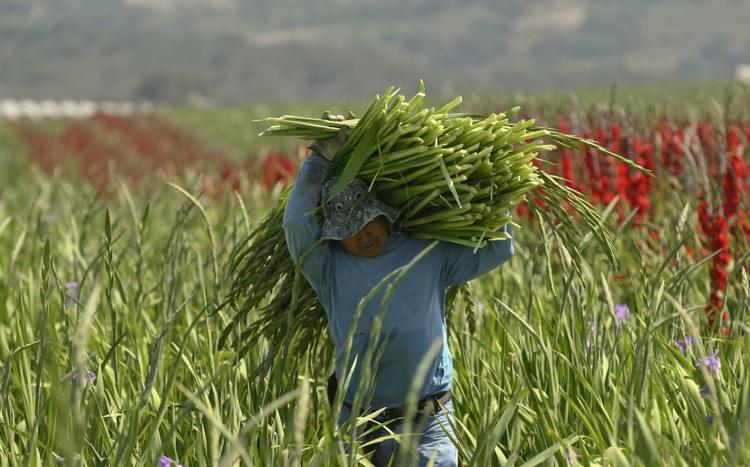 072319 Gladiolas weather 07.jpg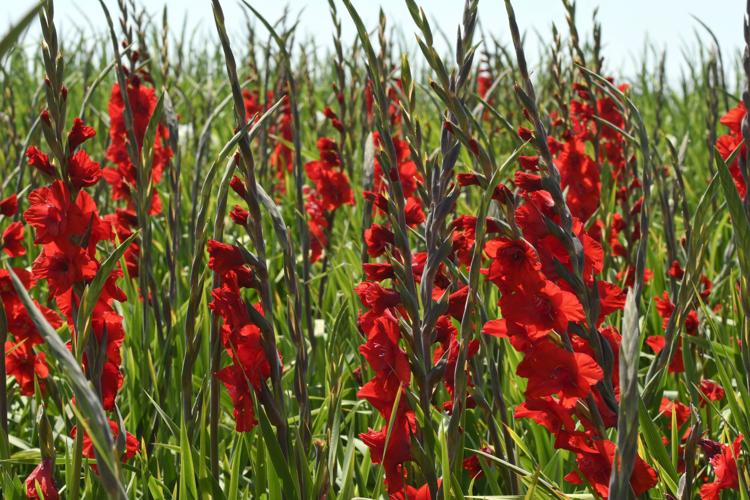 072319 Gladiolas weather 11.jpg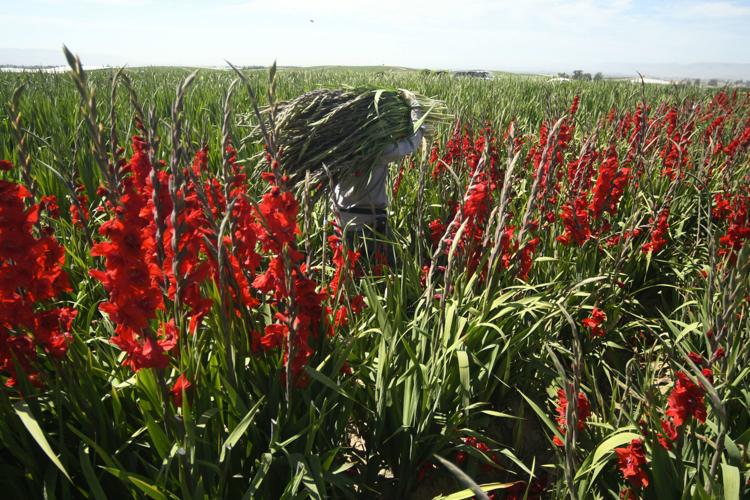 072319 Gladiolas weather 12.jpg