Santa Maria students pursuing agricultural and technical careers were joined by local educators and city leaders Wednesday to dedicate the $22 million state-of-the-art Career Technical Education Center following years of construction and fundraising.
As Pioneer Valley freshman and FFA member Andrea Cuevas cut the ribbon stretched in front of the center's mechanics and construction workshops, the crowd cheered, and students got to work inside the big red-and-white buildings. 
"One of our goals and part of our mission is for our students to be able to have options by the time they graduate. Whether they want to go to community college, whether they want to go straight to a four-year university, or whether they want to go straight into work … this center will widen those choices and opportunities for students," district Superintendent Antonio Garcia said during the Wednesday ceremony. 
Located just north of the Elks Rodeo grounds on Founders Avenue, the sprawling complex holds a 16,000-square-foot barn with 59 livestock pens, four 4,000-square-foot technical education shop classrooms, and an event pavilion with an industrial kitchen. Livestock carrels and agricultural land growing corn and just-picked pumpkins border the building's perimeter.
Students from Santa Maria, Righetti, Pioneer Valley and Delta high schools began using the 25-acre site for career-technical programs at the beginning of the school year, three years after crews first broke ground on the site, with buses bringing them from their school sites to the center for up to two class periods per day.
The agriculture, machinery and construction trade programs are currently active at the site, and diesel and culinary arts programs are anticipated to launch in the next year or so, along with a potential medical program in the years to come, said CTE Director Paul Robinson.
Inside the buzzing mechanics workshop on Wednesday, students worked on computer numerical control mills to create dominoes and domino boxes using the machine's precise cutting tools controlled by a computer program. 
Matthew Ghiglia, a senior at Righetti High School, said the machinery courses are helping him fulfill his goal of becoming a mechanical engineer in the military, and that he wishes the center had opened earlier so he could have taken more classes. 
"It really helps in that aspect, for mechanical experience. I feel like more seniors and students in general should be able to do this stuff," Ghiglia said.
In the construction workshop, students are introduced to various trades including drywalling, plumbing and construction equipment operation, rather than focusing on gaining expertise in just one kind of trade. 
"The goal here is exposure," Robinson said. "When you give them that broad exposure, they get to see a broad world of construction opened up to them."
By completing the mechanics or construction programs, students can gain up to three Hancock College credits and earn three different certifications in heating, ventilation and air conditioning as well as OSHA 10 safety, according to Robinson. 
Former Superintendent Mark Richardson, who was instrumental in establishing the center during his seven years of leadership, said the district's success in passing Measure C and Measure H bonds in 2000 and 2016, respectively, allowed the center to become a reality.
"The people that we thank the most are the taxpayers of the community," Richardson said. 
Once all the programs are up and running, Robinson said there could be as many as 800 students on the site on a daily basis. 
According to Pioneer Valley agriculture teacher and FFA adviser Hector Guerra, FFA students have been using the center's barn since earlier this year and have also planted crops in the surrounding fields.
Over the next year, more animals like sheep and pigs will join the cows at the barn, and students will undertake more agricultural endeavors like a vineyard.
"We've been using it since last year, but it's gonna become more prominent," Guerra said. 
Photos: Students, city leaders dedicate $22M career-technical education facility in Santa Maria
111121 CTE center 10
Updated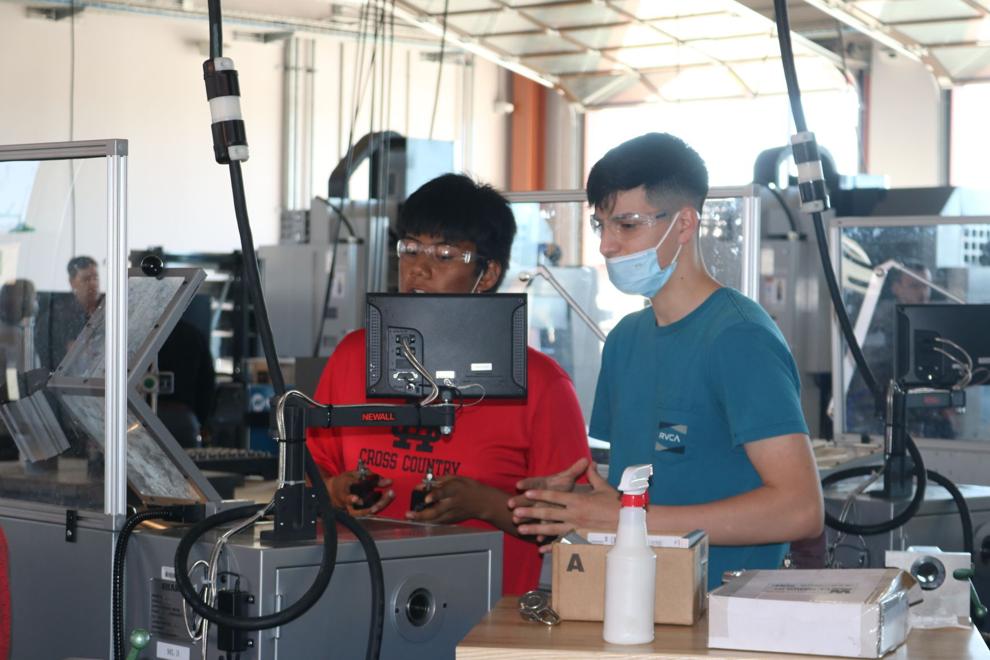 111121 CTE center 04
Updated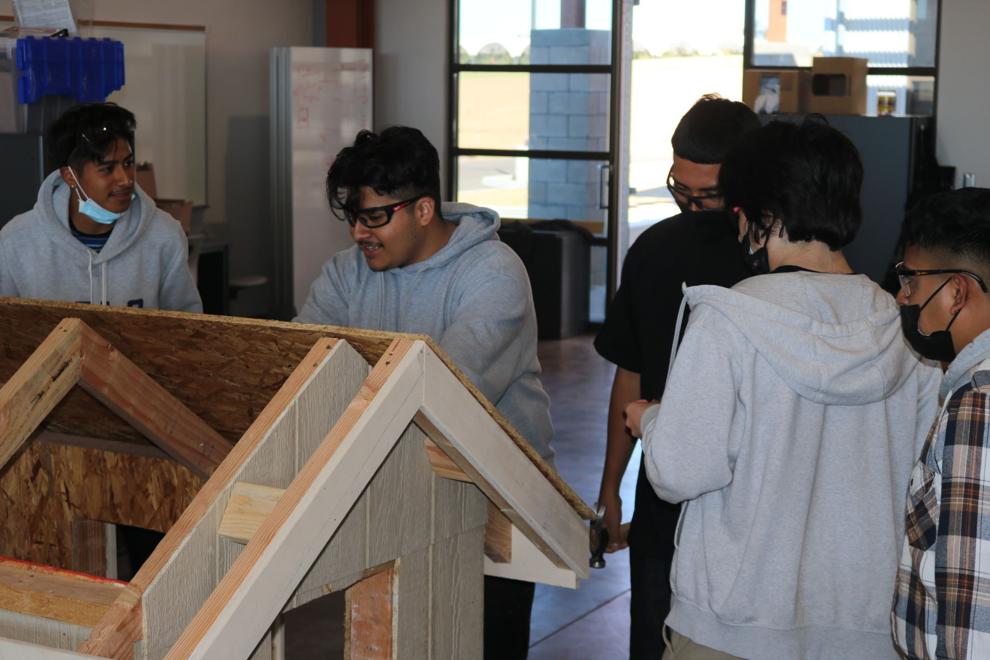 111121 CTE center 07
Updated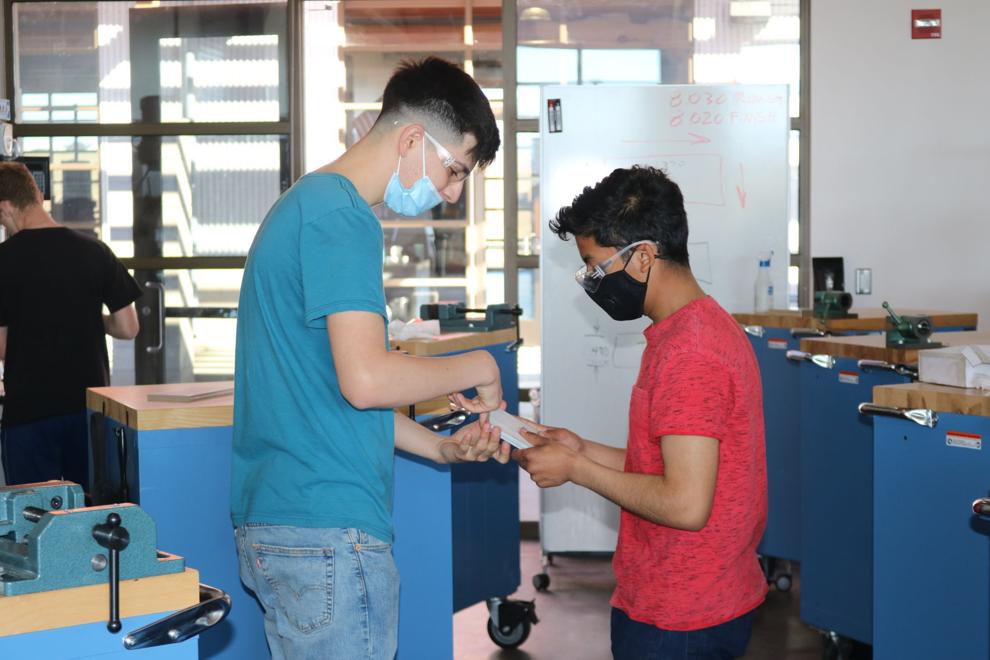 111121 CTE center 05
Updated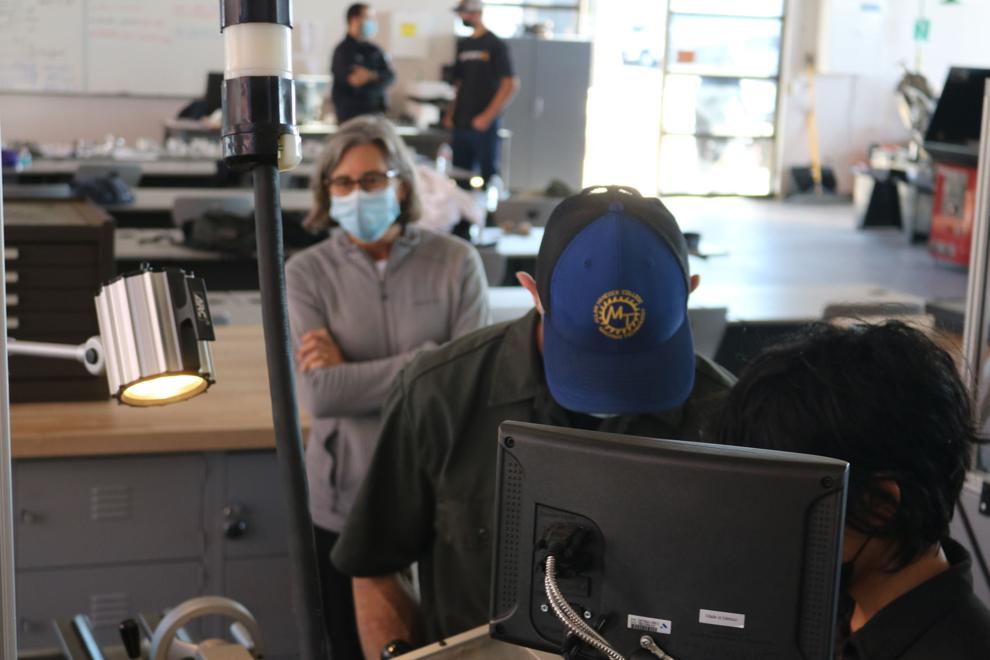 111121 CTE center 08
Updated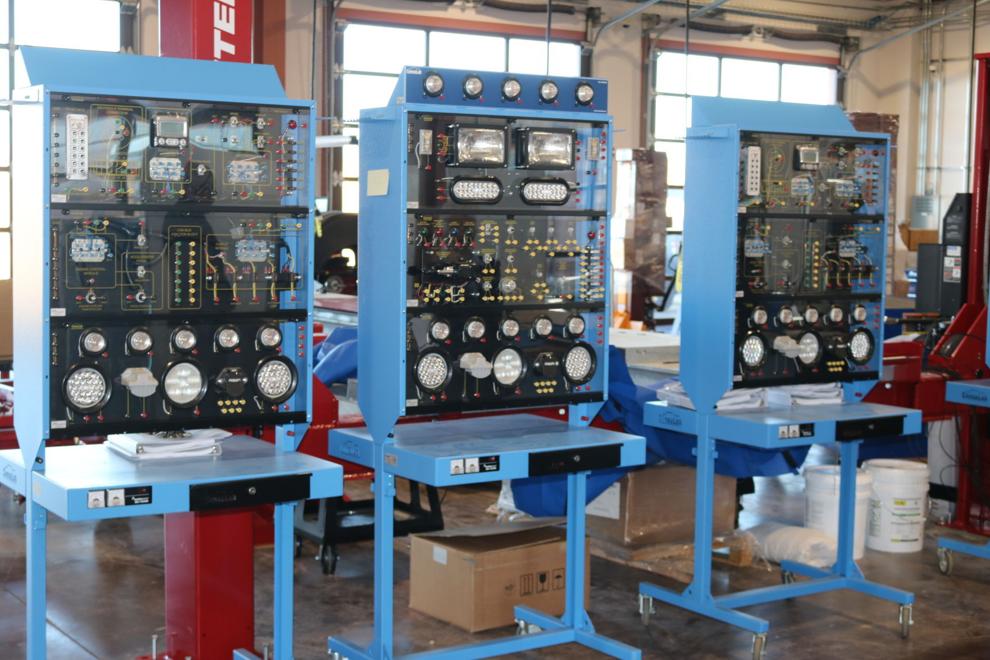 111121 CTE center
Updated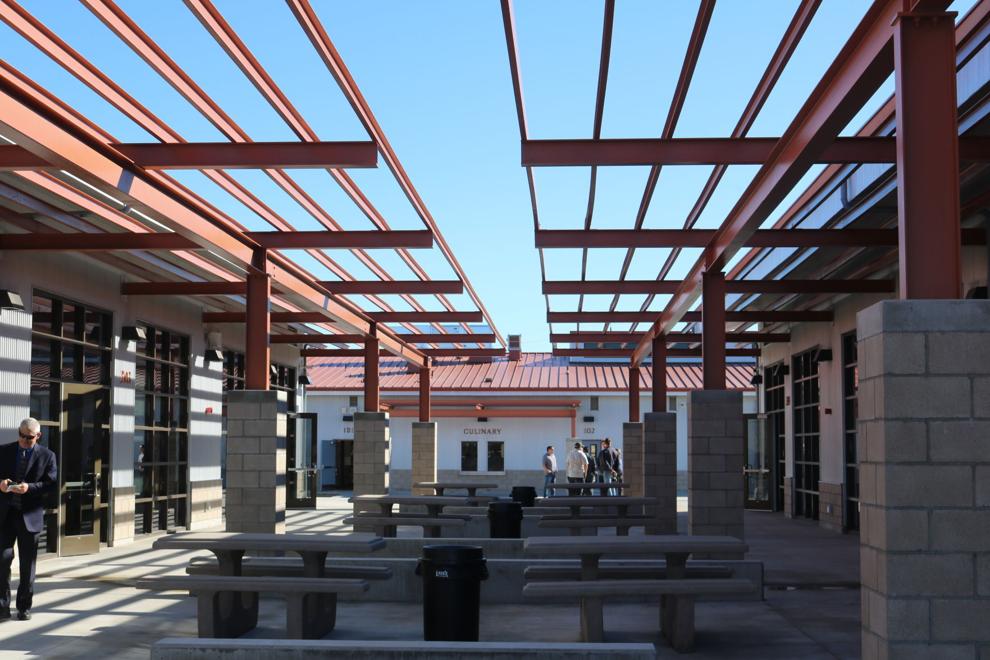 111121 CTE center 03
Updated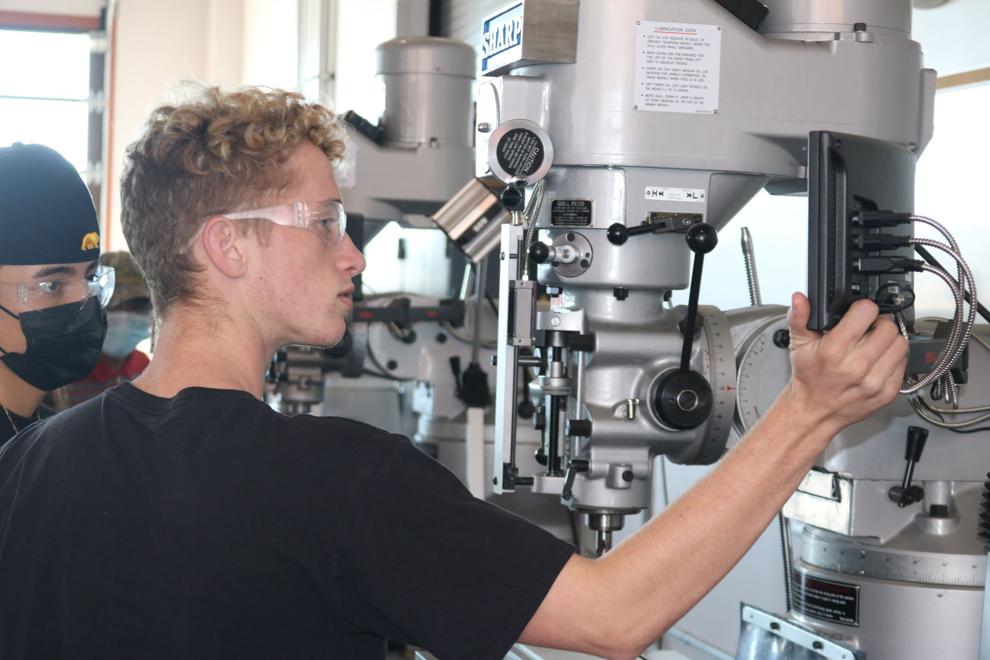 111121 CTE center 01
Updated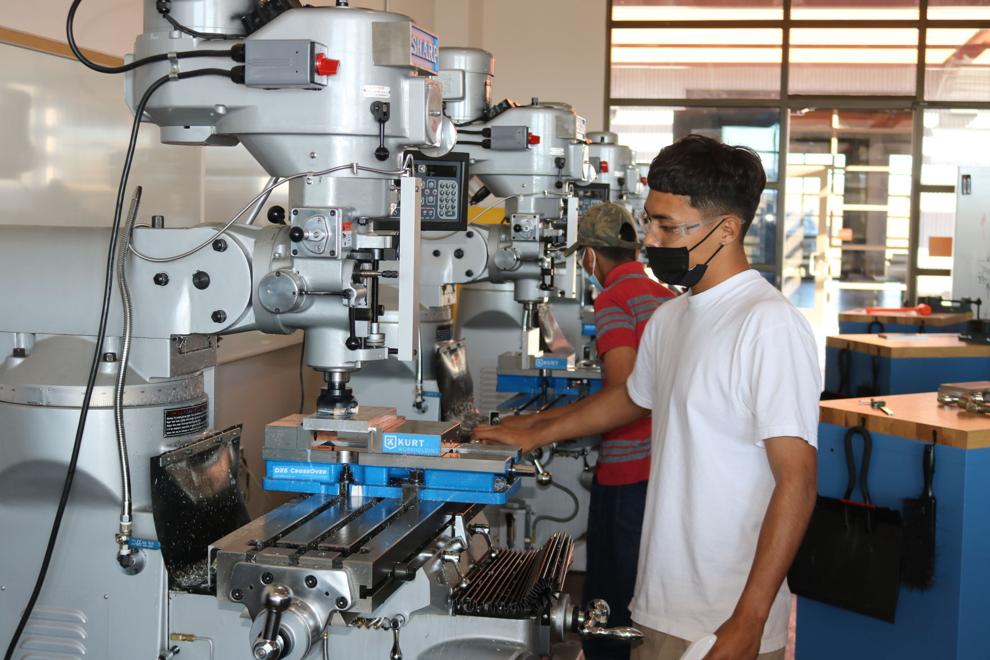 111121 CTE center 02
Updated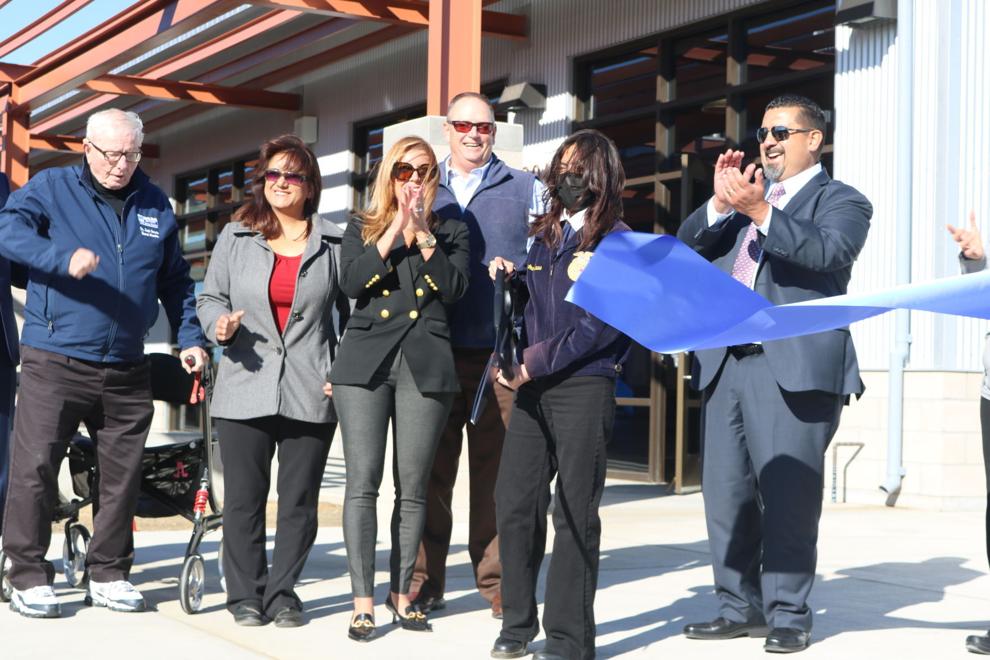 111121 CTE center 06
Updated