Gathered around a large table situated inside their 2,000-square-foot Lompoc winery and tasting room, the family of late Montemar Wines proprietor and Grateful Dead devotee Steve Arrowood remembered the man whom they call "Dad."
"He never even saw all the wine in storage," said Caryn, Arrowood's wife of 35 years, referring to the recently added one-unit storage space that now holds all of Montemar's wines. "Cases (of wine) used to be kept at Zotovich. Now all of our wine is in the last unit here. And that just happened right after he passed. We've been very, very busy — keeping ourselves extremely busy."
Despite Arrowood being diagnosed with Stage IV kidney cancer five years ago with a six-month life expectancy, and beating those odds, his family said they never thought he'd actually leave.
"It just didn't seem possible that you could put down Steve," Caryn said of her husband's boundless energy and zest for life. "That just doesn't seem possible."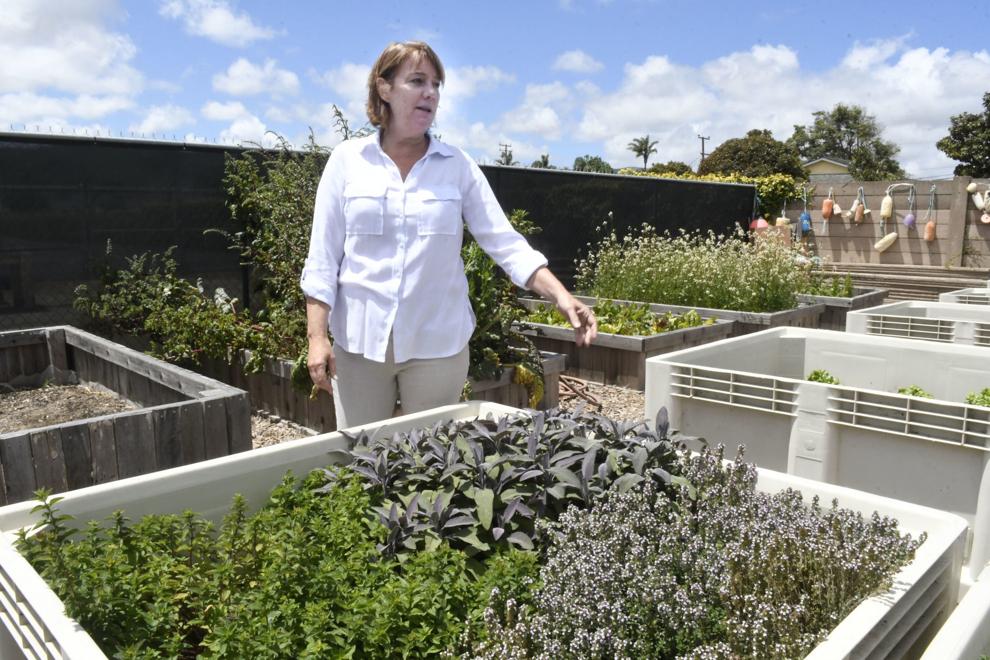 Since Arrowood's death on April 14, his son Kyle, 24, who has since assumed the role of winemaker alongside his childhood sweetheart Layne Johnson, 24, who serves as assistant winemaker, said it's been tough around the winery.
"After he passed, I still had hope. I [thought], 'This isn't real. He's going to walk in,'" Kyle said, sitting beside a watery-eyed Layne, describing his dad as larger-than-life.
Arrowood held fast thanks to a pharmaceutical drug released months after his diagnosis, but mostly, his family believes his ceaseless positivity is what brought him this far. 
"He never complained — even to me. Never ever, ever, ever," said Caryn. "And if you were to think about how much positive energy was coming out instead of negative — because it takes energy to be negative — you would think, 'You're not that sick.'"
Arrowood's condition was kept secret at his request, because he simply didn't want to think about it or have others treat him any differently. 
"It was easy for me to lie because I was lying for him, I wasn't lying for me," said Kyle.
Those kept in the dark included the closest to him.
"I thought my parents were going to be mad, or that some people were going to be upset that he didn't confide in them," Caryn said. "But they just considered it a gift. They didn't have to worry about it — or him."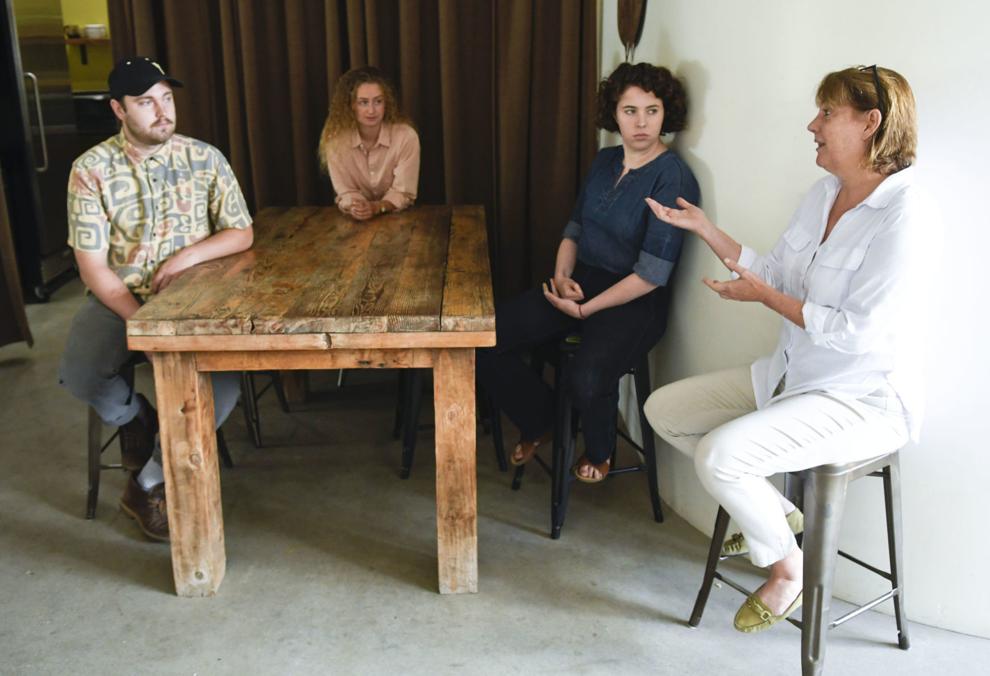 Daughter Alyse, 26, a resident of Washington, sheltering at home in California with her family during the COVID-19 pandemic, explained that living out of state and away from the everyday reminder of her dad's declining health made it easier to believe he would get eventually better, especially because Arrowood would withhold any new progress reports given by doctors.
She said he didn't want to worry the family and preferred to direct his focus toward others.
"Steve inspired people. He was the social butterfly who encouraged others," Caryn said, naming local entrepreneurs he had taken under his wing. "Sky's the limit with him. He was always that way."
After being diagnosed in 2012, Arrowood made the decision to relinquish his badge after 33 years in aerospace and instead breathe life into his years of experience as a "garagiste," or garage winemaker, and make his joy of producing wine a business.
Although the family is quick to admit Arrowood ran Montemar as more of "a hobby on steroids" than a business. 
"Moving here was like a whole new start," said Caryn, "he could forget. He was very good at not dwelling on it or thinking of himself."
The Arrowoods, who all grew up in Palos Verdes Estates and attended the same high school generations apart, rearranged their lives to support "Dad" with his dream of establishing a winery nearby to the grape-giving Santa Rita Hills AVA.
Having formed a garagiste wine collective with their Palos Verdes neighbors over 20 years ago, and using wine grape growers Watch Hill Vineyard and Thompson Vineyard, the Arrowoods were already familiar with the Central Coast.
So setting roots in Lompoc came quickly.   
Arrowood launched Montemar — named after their Palos Verdes street — and opened the wine-tasting doors in 2013. Two years later, winemaking operations were transferred out of Zotovich to their own in-house winery, which they built themselves. 
"In the summer of 2015, we started making wine. We barely made it in time to make the '15 vintage," said Alyse, also a chemical engineer, who during the buildout of Montemar's winery was charged with researching winemaking equipment and setting up the lab. "It really was a family affair."
When Arrowood's cancer progressed, his frequency around the winery was noticed by the family, while his "everything is fine" attitude made him seem invincible.
In 2018, Kyle and Layne then decided to quit their winery jobs in Santa Barbara and permanently move north to help lighten the load at Montemar.
"Dad did last year's vintage and was only half here for the 2019 harvest because he wasn't feeling that great," recalled Kyle. "He would say he was going home, then he wouldn't be there. Instead I'd find him at City Hall with the little energy he had, fighting some policy or something.
"Or he was really into traveling, so halfway through harvest, he's like, 'I'm going to Colombia,' and left us to do the harvesting."
Describing her husband as a fountain of knowledge, wielding the energy and ideas of several people at once, Caryn said she is grateful Arrowood left with no regrets. 
"And Dad knew Kyle had it in him," she said, recalling the many years of training her son experienced growing up a child garagiste and being toted around as a baby, alongside sister Alyse, on endless wine tasting excursions. 
Rebuffing that belief, the second-generation winemaker acknowledged that at first he lacked confidence in himself to produce the 2019 Pet-nat vintage. 
"I [told Dad], 'I don't know if I can make a sparkling wine like you.' And he said, 'You've got it.' And we made it. And it's really good."
Chef Cullen Campbell combines raw ingredients with Mediterranean flavors while utilizing fresh, local elements.