After a nearly eight-hour public hearing where 45 individuals spoke, the Santa Barbara County Planning Commission delayed a decision on an appeal of a permit for a cannabis cultivation operation near Buellton.
Commissioners intended to impose more conditions on the project, which triggered the need for additional public comment before a decision could be reached.
The commission chairman also said he would not vote on the appeal without hearing a status report on a cannabis working group formed by the County Agricultural Commissioner's Office.
"I want to hear from the agriculture commissioner about what's going on with the working group," Chairman and 3rd District Commissioner John Parke said. "I won't vote for anything unless I have that."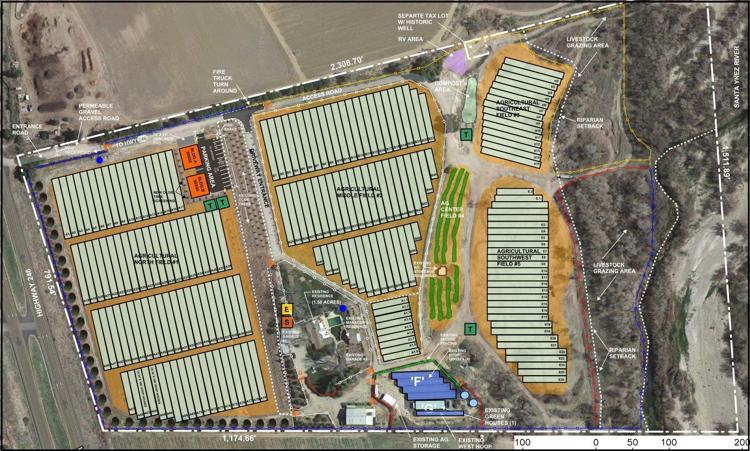 The commission voted 4-0, with 2nd District Commissioner Laura Bridley absent, to continue the discussion to Nov. 7 so the report can be scheduled and staff can draw up proposed new conditions.
A land use permit for Busy Bee's Organics was approved May 7, and 10 days later an appeal was filed by Sharyne Merritt of Buellton, citing 11 issues.
The alleged bases for the appeal presented by Marc Chytilo included several environmental impacts, the type of permit applied for, lack of design review and an inadequate odor abatement plan.
Sara Rotman, co-owner of Busy Bee's with Nate Diaz, outlined how a medical condition brought her to grow cannabis, improvements made to the property, efforts to grow organically in an environmentally responsible way and efforts to be good neighbors.
She noted they had been cultivating cannabis on the site for five years with no complaints from neighbors or notices of violation from the county.
Of the 45 citizens who spoke, 13 supported the appeal, although they criticized the county's ordinance and cited problems in other areas, particularly Carpinteria, rather than addressing the points of the appeal.
You have free articles remaining.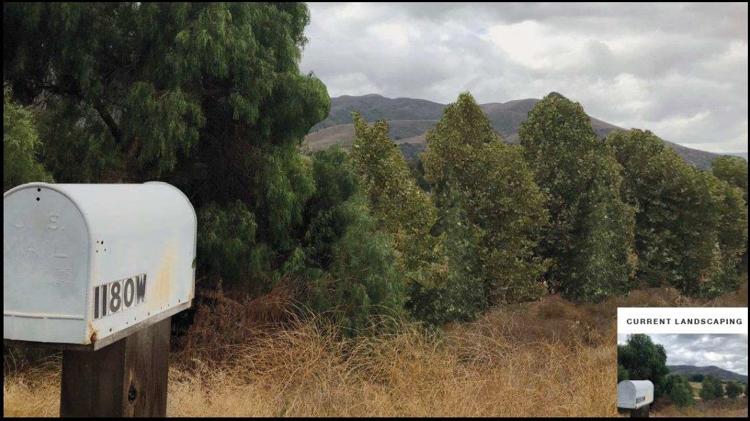 Although 31 citizens supported the Busy Bee's Organics operation and urged the commission to reject the appeal, commissioners weren't willing to do that without imposing additional conditions on the permit.
Commissioners also said they didn't have enough information on certain aspects of the case, particularly because a revised project was submitted shortly after the appeal was filed, and county staff combined the two project descriptions for the hearing.
Commissioners didn't agree on exactly what the conditions should be, and Parke indicated he wouldn't vote in favor of the project unless all the conditions he wanted were imposed.
"It's a package deal for me," he said.
Parke's conditions included reducing the allowed cannabis cultivation acreage to 15 or 17 acres and reducing the area to be cultivated under hoop houses to about 5 acres at the rear of the property.

Rotman and Diaz originally planned to grow 17 acres of cannabis on their 62.5-acre property located on Highway 246 about 1 mile west of Buellton, but that was increased to 22 acres to meet the minimum requirements for maintaining agricultural preserve status under the Williamson Act.
Parke said they could make up the difference in required acreage by growing some other crop.
He also wanted the proposed odor control plan to be required, although staff said it was already a permit condition, and he wanted the permit to expire in two years, which would then require the owners to apply for a new permit.
That didn't sit well with Busy Bee's Organics attorney Susan Petrovich.
"We just want to state for the record … if there's an expiration date on this permit, that would be totally unacceptable," Petrovich said, adding no business would accept having to modify its entire plan and then lose its operating permit after two years.
"You might as well deny us — in fact, we'd prefer you deny us if you're going to include a condition like that because we want to go to the board [of supervisors with the appeal]," she said.