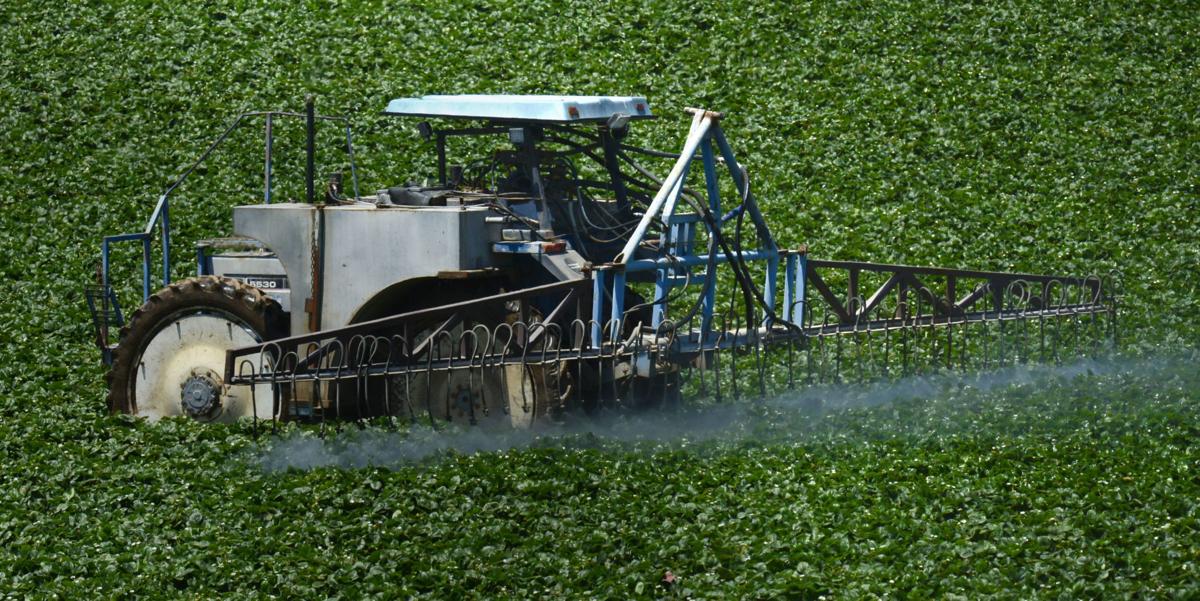 Pesticide use in Santa Barbara County and across California fell in 2017, according to the most recent data released last month by the California Department of Pesticide Regulation, the state agency tasked with overseeing the compounds.
Roughly 5.40 million pounds of pesticide were applied in 2017 to some of the county's ag lands, structures (for pest control), commercial landscaping and right of ways — 2.4% less than the 5.53 million pounds that were applied in 2016. The slight decline in Santa Barbara County outpaced California's 2% decline in pesticide use. Approximately 205 million pounds were applied in 2017 statewide, less than the 2019 million pounds applied the year prior. 
"This report demonstrates that California's farmers continue to lead the way when it comes to using more sustainable pest management tools and techniques," Val Dolcini, the agency's acting director, said in a statement.
According to the report, 70% of pesticides used in Santa Barbara County were applied to two staple crops: strawberries and wine grapes. Roughly half of the county's total pesticide pounds (2.62 million) were applied to strawberries, a crop that is primarily grown in the Santa Maria Valley and comprises $457 million of the county's total agricultural value.
More than 300 Santa Barbara County farmworkers, field supervisors, pest control advisers and applicators learned how to safely apply agricultu…
Statewide and in Santa Barbara County, the DPR indicates fumigants are applied at a higher rate to strawberries and account for the majority of pesticide pounds used in production. Applications of chloropicrin, a broad-spectrum pesticide injected into soil prior to planting, accounted for 1.42 million pounds of chemicals applied to the crop.
The amount of pesticide applied to wine grapes increased by more than 35%, from 856,107 pounds in 2016 to more than 1.15 million in 2017. Sulfur, a compound with fungicidal and insecticidal properties, was the compound most commonly used in 2017. Approximately 750,000 pounds of the chemical were applied to the county's wine grapes that year.
Twenty-three percent of pesticide pounds used in Santa Barbara County were applied to carrots (421,000), lemons (140,234) and cut flowers (147,858). The remaining 17% of pesticide pounds (918,000) were applied to 111 other crops ranging from alfalfa and apples to walnuts and wheat.
Despite the overall decline in the number of pesticide pounds applied in 2017, use of chlorpyrifos, a broad-spectrum pesticide used to eliminate pests from a variety of crops, increased by 5% statewide. Use of the chemical in Santa Barbara County nearly tripled in 2017, increasing from 353 pounds to 983.
Linked by research to neurodevelopmental and physical delays in children, the state announced in May that it will begin the roughly two-year process to ban the compound.
The business news you need
With a weekly newsletter looking back at local history.